TODAY: The Marlins officially announced Rojas' extension.
OCTOBER 27: The Marlins are keeping their shortstop around for an extra season, agreeing to an extension with Miguel Rojas that'll keep him under contract through 2023. Rojas, who had already locked in a $5.5MM salary for the 2022 season when he triggered a vesting option in September, is reportedly signing a two-year, $10MM deal.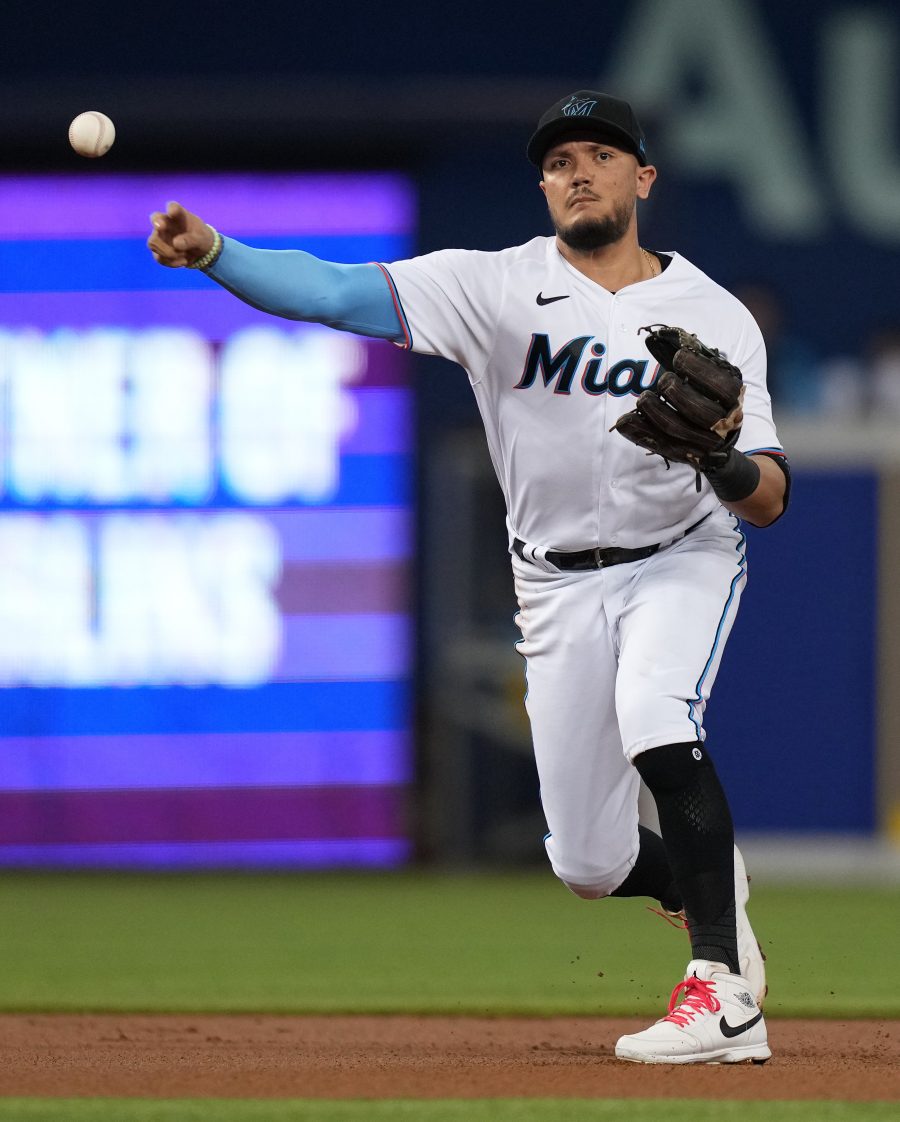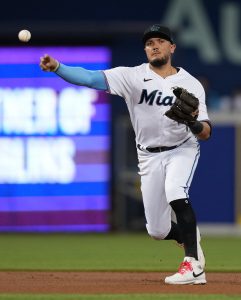 It effectively amounts to the Marlins tacking on an additional year and $4.5MM for what will be Rojas' age-34 season. The deal does not contain any option years. Rojas, who is represented by the Beverly Hills Sports Council, recently indicated in an appearance on Chris Rose's podcast that an extension was in the works. He has previously voiced a desire to spend his entire career with the Marlins, and the front office has similarly expressed interest in keeping the clubhouse leader in Miami.
The 32-year-old Rojas saw his bat come back down closer to his career levels after a monster showing at the dish during the 2020 season. Typically a bit below-average with the bat but exceptional with the glove, Rojas erupted with a .304/.392/.496 showing last summer — albeit in a sample of just 143 plate appearances. That said, this year's .265/.322/.392 showing in 539 trips to the plate was still a solid mark (97 wRC+), and if you take the last three seasons in the aggregate, Rojas has effectively been a league-average hitter.
League-average offense for a player of Rojas' defensive aptitude is hardly anything to scoff at. Defensive Runs Saved pegged Rojas at plus-4 for the 2021 season and as a plus-20 defender in 4445 career innings at the position, while Rojas notched a 4.8 Ultimate Zone Rating in 2021 and carries a lifetime 28.5 mark in that regard. Statcast's Outs Above Average is less bullish on his glovework but pegs him as at least an average defender over the past several seasons. Rojas also has ample experience at second base and third base in his career, so he could eventually slide into a utility role — although all current indications are that he'll reprise his role as starting shortstop in 2022.
A Rojas extension gets some offseason business out of the way early for the Marlins and locks in a bargain source of cost certainty for the 2023 campaign. That's likely quite notable for the Fish, who are angling to spend some money in free agency this winter but will surely be operating with some degree of financial constraints. CEO Derek Jeter has voiced an expectation that the Marlins will be "pretty active" for the first time under this ownership group.
Time will tell how that vague description from Jeter is defined relative to other "active" teams in free agency. The Marlins are expected to seek long-term options at catcher and in center field, and they could certainly be in the mix for a corner outfielder to pair with promising young Jesus Sanchez. At the moment, Rojas and right-hander Anthony Bass ($3MM) are the only players on guaranteed contracts in 2022. MLBTR contributor Matt Swartz projects an arbitration class in the vicinity of $34.5MM, and Miami will still owe $3MM to the Yankees under the terms of the Giancarlo Stanton trade.
With a projected payroll in the $55-56MM range, there does appear to be room to add — the question is just how high the Jeter/Bruce Sherman ownership group is willing to push payroll. Presumably, they'll look for a gradual year-over-year increase rather than soaring to their max budget right out of the gates. However they proceed, they can now do so with the certainty that their ostensible team captain is under control for an extra season.
Craig Mish of SportsGrid and the Miami Herald first reported the Marlins and Rojas were in agreement on an extension. Jon Heyman of the MLB Network reported it was a two-year, $10MM deal. Joel Sherman of the New York Post added that the contract did not contain any options.
Image courtesy of USA Today Sports.