The Giants are keeping around one of their impending free agents, announcing agreement with infielder Wilmer Flores on a multi-year deal. The contract reportedly pays Flores $6.5MM in each of the next two seasons and contains a player/club option for 2025. That season, Flores will first have to decide on a $3.5MM player option; if he declines, the team can keep him in the fold by triggering an $8.5MM club option. Between his salaries over the next two seasons and the value of the player option, Flores is technically guaranteed $16.5MM over three years.
Flores, 31, played six seasons with the Mets and one with the Diamondbacks to begin his career. Prior to the 2020 season, he signed with the Giants on a two-year deal with a $6.25MM guarantee. That came in the form of a $3MM salary in 2020 and 2021, with a $250K buyout $3.5MM club option for 2022.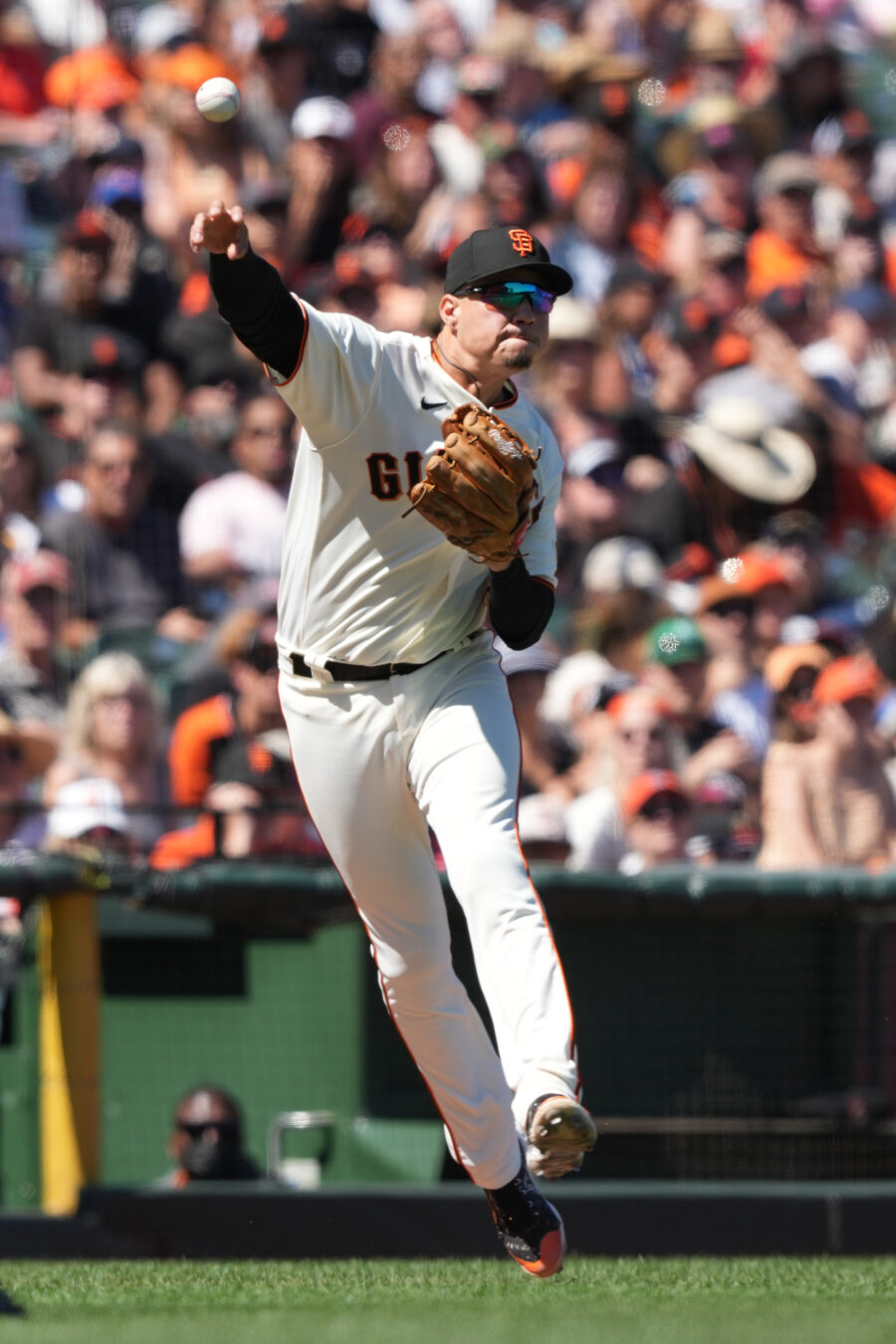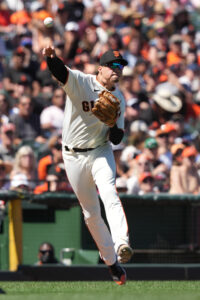 Although he's never been an All-Star, Flores has been steadily above-average at the plate for years and that's been true of his time in San Fran as well. In 2020, he hit 12 home runs in the shortened season and produced a batting line of .268/.315/.515. That production was 19% above league average, as evidenced by his 119 wRC+. He followed that up with 18 homers in 2021 and a line of .262/.335/.447, 112 wRC+. The Giants made the easy call of exercising their option for 2022 and were rewarded with another solid Flores season. He's added another 18 homers already this year, with an overall slash line of .235/.319/.414, wRC+ of 107. This is the seventh consecutive season in which Flores has registered a wRC+ between 102 and 119. Instead of returning to the open market, he will stick in San Francisco for another couple seasons.
He has produced that consistently solid work at the plate while also giving the Giants defensive versatility, something they clearly value highly in players. In all three of his seasons with the Giants, he has bounced between first base, second base and third base as needed. That's been especially important for a club that features some older or injury-prone regulars like Evan Longoria, Brandon Belt and Tommy La Stella. Going forward, La Stella has one more year on his contract but he hasn't played much defense this year, taking the field for just 66 innings so far. It's also possible Longoria and Belt won't be around next year. Belt is heading to free agency after this year and faces an uncertain road ahead, having just undergone surgery on his oft-injured knee. Longoria could be retained for next year via a $13MM club option with a $5MM buyout, though he told Susan Slusser of the San Francisco Chronicle that he has at least given some thought to retirement.
Given the uncertainty surrounding those infielders, it makes sense to lock up a reliable and versatile contributor like Flores. He can now be penciled into an infield mix that includes La Stella, rookie David Villar, Thairo Estrada, Brandon Crawford, J.D. Davis, with LaMonte Wade Jr. perhaps playing some first base or returning to strictly outfield work. Crawford and La Stella are both slated to become free agents after 2023, which will further thin out this group for the second year of Flores' deal.
The Giants ran an Opening Day payroll of $155MM here in 2022, according to Cot's Contracts. Flores' deal pushes the team's 2023 payroll commitments to around $95MM, in the estimation of Jason Martinez of Roster Resource. That doesn't include arbitration raises for players like Mike Yastrzemski or Logan Webb, but it does include Carlos Rodón's $22.5MM. As long as Rodón finishes the season healthy, he will exercise the opt out on his deal and return to free agency in search of a larger payday.
It's been a disappointing season for the Giants, as they followed up their 107-win campaign in 2021 with a 67-73 record so far in 2022. It figures to be a very interesting offseason, as the club will head into the winter with many holes that need to be filled but lots of payroll space available for addressing them. Anthony DeSclafani is the only player under contract for 2024 and the slate is completely clean beyond that, giving the Giants the ability to make a sizable commitment, or commitments, before Spring Training. But for now, they've retained one of their most stable and dependable guys to bolster their infield mix, giving them one less thing to worry about over the winter.
Joel Sherman of the New York Post first reported the Giants and Flores were in agreement on a two-year deal with an option for 2025. Daniel Álvarez-Montes of ElExtrabase was first to report the matching $6.5MM salaries over the next two seasons.
Image courtesy of USA Today Sports.