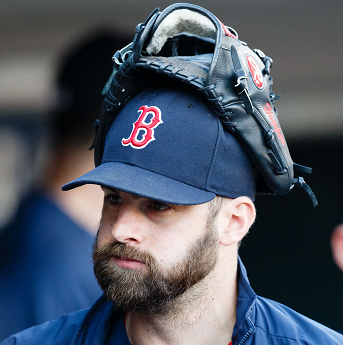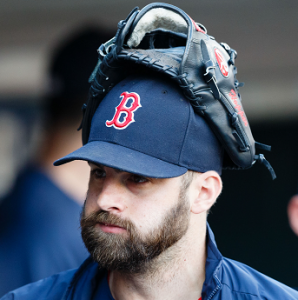 Burke Badenhop has thrown over 500 major league innings over eight seasons. He has been traded four times, signed as a free agent, and called more than a dozen Major League and minor league clubhouses home. We are thrilled to have Burke bring some of that unique perspective to MLB Trade Rumors.
This post is a part of MLBTR Player's Perspective Series.
The Red Sox were the talk of the Winter Meetings yesterday after swinging a deal for superstar Chris Sale. Quickly lost in the shuffle, however, was a shrewd deal that Dave Dombrowski and Co. made earlier that morning to acquire righty Tyler Thornburg from the Brewers.
I know Tyler pretty well. We were Brewers teammates in 2013, share the same agents, and have even been off-season catch partners. To top it all off, the last reliever to have been traded from Milwaukee to Boston was … me! I caught up with Tyler a day after the trade to talk about his old club, his new club and a variety of things in-between.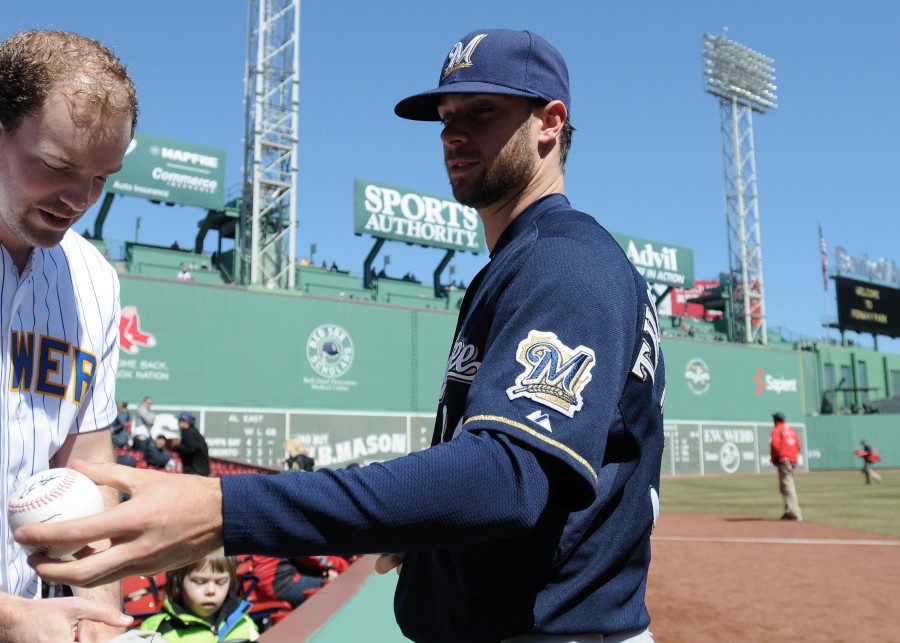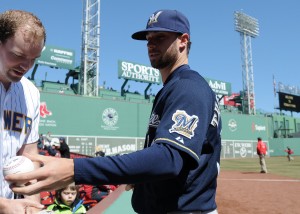 BB: Obviously big news with Boston yesterday … can you believe they traded for Chris Sale?!
TT: [Laughing] No, I think I had actually maybe just gotten off the phone with some of the Boston media and happened to look at Twitter and see that. And then later on in the day, Mitch Moreland. It was definitely a pretty interesting day for them.
Did you have any notion that a trade was a possibility, being on a Brewers club that's kind of rebuilding? Did you think this might happen, and how'd you find out?
I was definitely pretty surprised. I always felt like there was a chance that if the right offer came along, they would definitely pull the trigger. But I slept in, ended up rolling over, grabbing my phone, and had a ton of missed calls and texts, and kind of figured something had happened. So I just opened up my phone and saw a couple of messages saying "Red Sox," and kind of figured it out from there.
Who was the first official person you heard from?
Honestly, all the text messages. And then I had a text message from David Stearns telling me to call him when I got this, so I made that my first call. But the first incoming was Dave Dombrowski and John Farrell.
As someone who has been traded four times before, and the most recent reliever prior to you to be traded from Milwaukee to Boston … it's kind of an interesting call to get, right?
It really is. Especially going from such a small-market team to a pretty big one. So it's definitely a huge jump in that regard.
What year were you drafted, Thorny?
'10
So Milwaukee's all you've ever known … what did it feel like when you realized that Boston was the place you ended up going?
It's definitely going to be weird with Boston as far as [being] used to the Arizona Spring Training and things in Milwaukee. I knew how everything worked, knew exactly what to expect. …
I actually thought about if I were to get traded a couple times, and there weren't many teams that I was actually relatively excited about going to. Nobody really wants to get traded too much, especially when they're comfortable where they are. But I'd definitely say the Red Sox were pretty high up on that list as far as being excited to go to that team.