Burke Badenhop made his Major League debut on April 9, 2008 when he tossed a scoreless inning of relief for the Marlins. In the eight years that followed, he pitched 512 1/3 innings of 3.74 ERA ball with the Marlins, Rays, Brewers, Red Sox and Reds. He's been a part of four trades (most notably the Miguel Cabrera/Dontrelle Willis blockbuster), tested Major League free agency and been in more than a dozen Major League and minor league clubhouses. We were thrilled to have Burke bring some of that unique perspective to MLB Trade Rumors when he discussed the importance of September roster expansion and are happy to welcome him back for another piece.
You haven't heard it yet, but pretty soon someone on an MLB broadcast is going to mention a team's "magic number" — that oh-so-important combined number of wins and rivals' losses necessary for said team to clinch a spot in the postseason.  Magic number talk means that the playoff race is here and that players will soon start to scour the Internet for the best ski goggles to wear for playoff-clinching celebrations.  So much is written about those teams, and rightfully so, but the season doesn't end for the rest of the league, even if their only use for ski goggles will be if they plan on snowboarding this winter.  Regardless of how much has gone wrong for a team in a given season, September offers a chance to play the role of spoiler, and teams in position to do so aren't always as easy to topple as they might have been a couple months ago.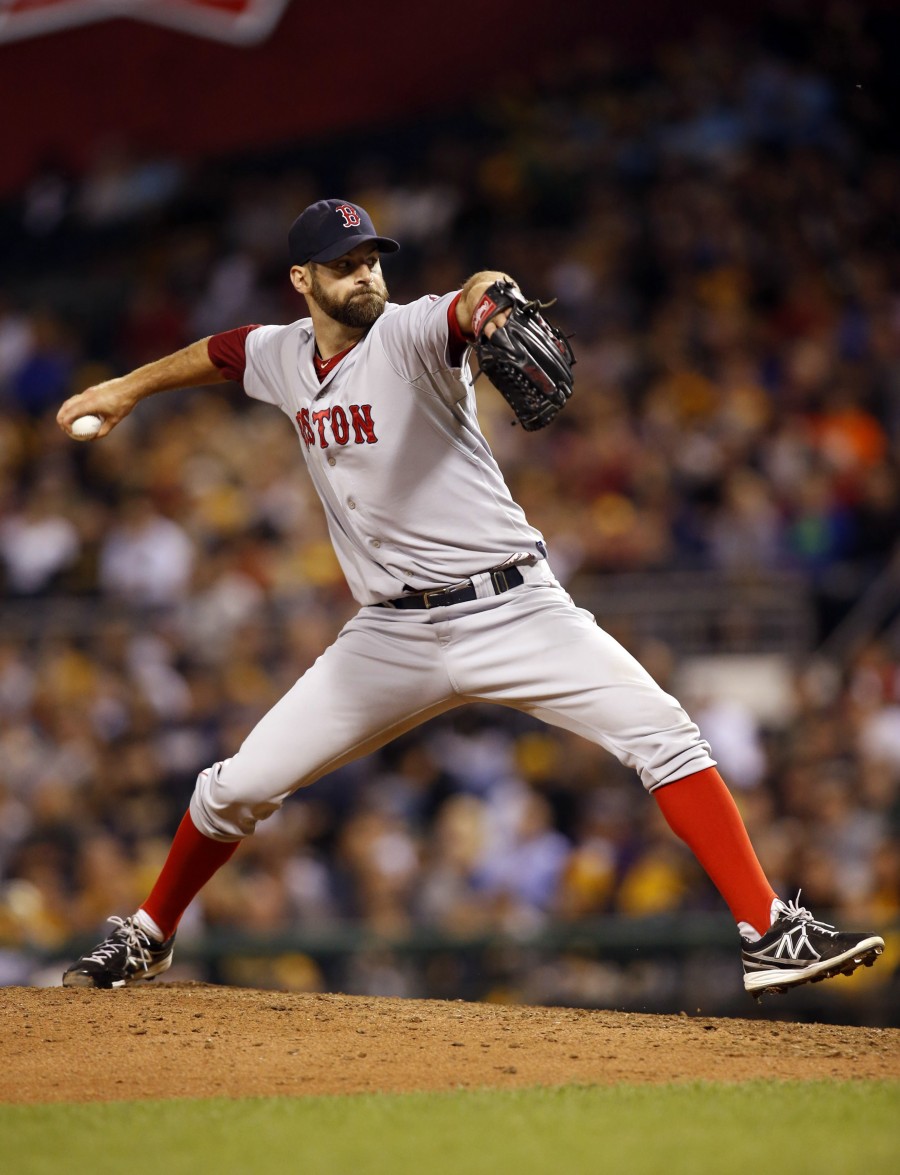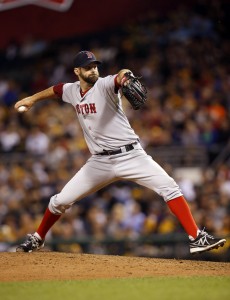 Throughout my big league career I played on a couple of teams in the hunt as September neared.  Unfortunately, I played on far more teams that were at the bottom of the standings when playoff baseball was on the horizon.  There are, however, certain advantages a losing team gains when it's time to play spoiler.  First off, you have nothing to lose.  Playing with that kind of freedom can bring out the best in some teams.  What's one more loss when you've been losing all year?  Playing with nothing to lose is also compounded by the fact that the teams in the hunt have everything to lose.  They are expected to beat you.  If they lose now, they could ruin all the success they've had all year.  With those added expectations, they'll play tight, while you can play loose.  It's practically a recipe for spoiler success.
Playing the role of spoiler is also fun.  It may sound terrible to say, but ruining another team's season is kind of exciting.  You can't tell me the Orioles weren't having fun when they dashed the Red Sox' playoff hopes on that famous last day of the season in 2011.  For a losing team, it may have been months since you played baseball and legitimately had fun.  Losing all season is not fun.  Playing spoiler, to borrow the slogan from Bryce Harper, can "make baseball fun again."  A team with a renewed sense of fun will certainly play better and is far more dangerous to face this time of year.
Teams also gain a greater sense of pride and meaning toward the end of the year.  There's an inherent pride that comes along with playing our national pastime.  Despite your spot in the standings, it's your responsibility to the game to continually try your best and not roll over just because you won't make the playoffs.  It's practically your unwritten duty to try and play spoiler.  Doing so can add a lot of meaning to an otherwise meaningless season.
As a teammate, you take pride in giving your best for your team, your coaches and yourself.  Jobs can be won and lost based on how you play at the end of the season.  It's your final opportunity to give coaches, scouts and executives a lasting impression of the type of player you are as you head into the offseason.  That type of personal pride will often bring out the best in a player.
In 2014, I was playing for a Red Sox team that wasn't going to make the playoffs.  I had pitched well all season and was going to be a free agent at the end of the year.  The stats that I finished with would be very important in determining what type of jobs I'd be looking at in the winter.  Fall apart and teams might write you off.  Stay the course and teams might continue to be impressed.  Develop a sudden bout of wildness on the mound and red flags will rise.  As any reliever would know, it doesn't take much to lose control of an inning and see a team put up a five spot on you.  I wanted nothing to do with any of that.  My focus never wavered until I knew I got the last out of my last appearance.  Having the finish line in sight gave me something to focus on this time of year, and it's a prime reason for the fact that teams won't roll over when you'd expect them to.
There's one last little advantage a spoiler type team will also have this time of year that is probably easily over looked by fans: the element of surprise.  Teams out of the playoff race are comprised of far more guys that you've never heard of.  As an opposing team, this can make preparation difficult.  I remember a pre-series pitchers' meeting where a rookie hitter was about to be discussed.  We had no video on him.  One of our pitchers had faced him one time two years ago in the minors, and that was about it.  About our only info on him was that he was 6'2" and hit right-handed.  Sometimes you might get lucky and have some minor league video on a guy to get a sense of his approach in the box.  Unfortunately, that video usually isn't an HD Sunday Night Baseball broadcast.  It's probably video from a center-field camera at some Double-A park that has the quality of elevator security footage.  Without the ability to prepare for a team, they can easily sneak up on you.
So when you're watching a last place team beat up on a playoff contender in a few weeks, don't be so surprised. Know that there are a few extra factors at play now that it's magic number time.
Photo courtesy of USA Today Sports Images.