Kevin Gregg didn't have much say in his future immediately after the 2010 season. The Blue Jays had the choice of cutting him loose, keeping him for one more year or keeping him for two more years. Their decision to let him hit free agency caught Gregg by surprise, but it ultimately led him to the security of a multiyear deal.
"You like to know where you're going to be at," Gregg told reporters on a conference call. "Two years isn't a long time, but it's nice for me and my family to know where we're going to be at least for two years, maybe three."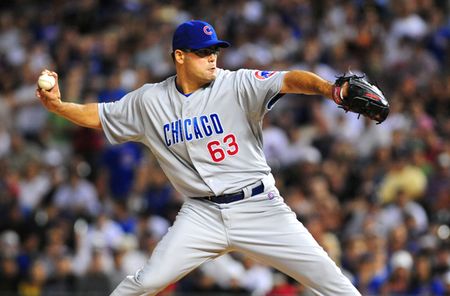 The Orioles officially announced the $10MM deal that will keep Gregg in Baltimore through 2012 or, if an option vests, 2013. Manager Buck Showalter says he likes the right-hander's "moxie" and closing background, though he stopped short of promising his newest reliever the team's closing job.
Gregg, who has averaged slightly more than 30 saves per season since 2007, will have to compete for the chance to save games with Koji Uehara. But that wasn't a deterrent earlier in the offseason when he was choosing from a number of proposals.
"Fortunately for me, I had a lot of interest all over the board," Gregg said.
After sorting through his offers, the Beverly Hills Sports Council client decided he wanted to join the Orioles. The team went 34-23 after Showalter took over last summer and has since added Derrek Lee, J.J. Hardy and Mark Reynolds. Gregg says he likes Baltimore's direction and wanted to stay in what he considers baseball's toughest division because pitching in the AL East is a challenge. It will also provide him with plenty of chances to remind the Blue Jays what they could have had.
Photo courtesy of Icon SMI.