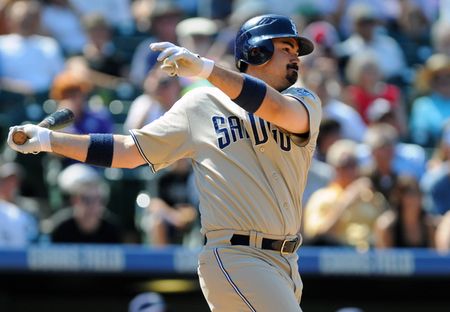 A third of the teams in baseball won between 80 and 89 games last year. None of them made the playoffs, but all of them were within striking distance of a postseason berth. The ten teams have had wildly different approaches to the 2010-11 offseason – at least so far. I've broken the clubs down into three groups, with their 2010 win totals in parentheses and links that send you to the club's offseason transactions summary:
Aggressive Acquirers
Moderate Spenders
Restrained Spenders
Blue Jays (85) - Octavio Dotel has been the Blue Jays' biggest offseason addition so far and the club traded one of its top starters, Shaun Marcum, to Milwaukee. The Blue Jays could have a surprise in store, but to this point, their winter has been a quiet one. The team appears to be biding its time for a sustained run in the competitive AL East; they certainly aren't going for broke in 2011.
Angels (80) – Yes, the Angels have added Scott Downs and Hisanori Takahashi, but no, this is not the offseason most observers expected. Crawford and Beltre signed elsewhere and the Angels have significant needs at third base and in the outfield as a result.
Photo courtesy of Icon SMI.