Opt-out clauses and player options often result in no-win situations for teams, as in the cases of A.J. Burnett and J.D. Drew in offseasons past.  Both players were performing well enough to opt out and score much bigger contracts, a path that C.C. Sabathia could follow after the 2011 season.  My initial reaction when Scott Boras negotiated two opt-outs within Rafael Soriano's three-year, $35MM deal with the Yankees was that the team made a major concession.  However, upon a closer look I'm not so sure.
The most baffling aspect of Soriano's contract is the suggestion that his $11.67MM average salary represented a drop in his price tag.  If that's a discount, I can't imagine what Boras was asking for at the beginning of the offseason.  In January, it wasn't even clear that Soriano had a second serious suitor.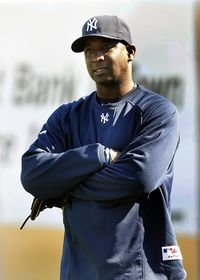 Had he not saved 72 games over the last two seasons, I imagine Soriano's salary would have been around $6MM a year, about half what he got from the Yankees and the going rate for a top setup man.  Closer inflation is the reason I don't expect Soriano to opt out of his contract at either of his chances.  If he puts up a strong 2011 season but saves fewer than ten games, what team would pay him more than the two years and $23.5MM left on his contract?  If Soriano sets up for Rivera in 2012 as well, what team would offer him more than $12.5MM for one year?  Soriano needs to hope for relief contracts to take additional leaps forward in the next two offseasons.
The main benefit to Soriano is the chance to try for a longer term after the '11 or '12 seasons.  But if you factor in a reduced setup man salary on a new deal, I'm still skeptical that he'd risk opting out.  A strong 2011 might allow Soriano to find a three-year deal for around $25MM, but that's not a big enough improvement over the two years and $23.5MM that would remain on his current deal.  Getting three years as opposed to one after the '12 season has added appeal, but the Yankees backloaded Soriano's contract so that it'll still be a tough choice for him.  For Soriano to have a clear reason to opt out at either point, he may need to be coming off a season in which he dominates and racks up 30+ saves.  Since Rivera is 42 now, that is possible.
Soriano is an injury risk, and I've seen the argument that the opt-out clauses ensure he'll remain with the Yankees if he suffers a major injury.  That would have been the case anyway on a normal guaranteed three-year deal.
Aside from the Yankees bidding against themselves, the biggest concern about the Soriano contract is the potential erosion of GM Brian Cashman's autonomy, as he was said to be opposed to signing Soriano due to the loss of the #31 overall draft pick to the Rays.  Co-owners Hank and Hal Steinbrenner and team president Randy Levine reportedly made the final decision to sign Soriano, though Wallace Matthew's source insisted:
"Cash has not lost one iota of credibility or autonomy over this. There has been no loss of faith in him at all. Cash is in charge of all baseball operations, but he would never in a million years tell you ownership doesn't make the final decisions. It's their money, not his."