2:32pm: Maybin will earn $500K in 2012 with the money escalating each year, according to Corey Brock of MLB.com.  The 24-year-old will earn $3MM, $5MM, $7MM, $8MM, and $9MM in years to follow.  The final year of the deal, 2017, comes with a $1MM buyout.
11:11am: The Padres and Cameron Maybin have agreed to a five-year contract extension with an option for a sixth year, reports Scott Miller of CBSSports.com. Dan Hayes of The North County Times first reported that an extension was imminent earlier this morning. The Brian Goldberg client will get $25MM guaranteed, according to Corey Brock of MLB.com. The option is worth $7-8MM. The team has announced the deal.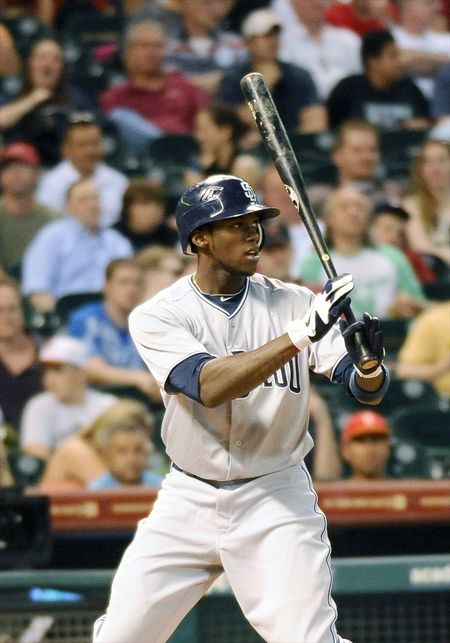 The five-year contract extension covers Maybin's final pre-arbitration season, all three seasons of arbitration-eligibility, and one free agent year with an option for second. Maybin did ask for a no-trade clause according to ESPN's Jerry Crasnick (on Twitter), but the team has a policy against them.
Maybin, 24, enjoyed a breakout season in San Diego last summer after being acquired from the Marlins for Ryan Webb and Edward Mujica. He hit .264/.323/.393 with nine homers and 40 steals overall, but like most players he was much more productive away from Petco Park: .294/.349/.457 with seven homers. Maybin is also considered a strong defensive center fielder, ranking third at the position with a +9.5 UZR in 2011.
The contract is similar to the one signed by Chris Young with the Diamondbacks back in 2008, a five-year deal worth $25.5MM that was brokered by current Padres GM Josh Byrnes. He had less than two years of service time at the time, however. Curtis Granderson ($30.25MM) also signed a five-year deal at a similar point in his career. Both Young and Granderson had a substantial advantage over Maybin in power numbers though, so it appears as though Goldberg got a nice deal for his defense-first outfielder.
As our Extension Tracker shows, the Padres have not signed a player to an extension longer than three years since Adrian Gonzalez and Chris Young in April 2007. Jake Peavy signed a three-year, $52MM extension in December 2007 and Jason Bartlett signed a two-year, $11MM deal last January. The two sides had been talking about a long-term extension most of the offseason, though talks stalled early last month when Maybin changed agents. Ben Nicholson-Smith suggested that the five-year contract worth $21-22MM could work for both parties back in January.
Photo courtesy of Icon SMI.