After months of drama and speculation, the Masahiro Tanaka saga has come to an end. The Yankees today officially announced that they've signed the Japanese righty to a seven-year contract that is reportedly worth a massive $155MM. The contract provides Tanaka with an opt-out clause after the fourth season and also contains a full no-trade clause. Tanaka is represented by Excel Sports Management — the same agents that negotiated Clayton Kershaw's record-setting extension.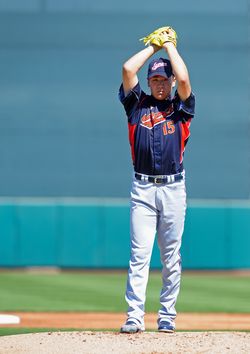 Tanaka's contract is the largest ever open-market deal for a right-handed free agent pitcher and trails only CC Sabathia's $161MM contract (also issued by the Yankees) for the largest free-agent contract ever signed by a pitcher. In terms of "new money," Tanaka's deal eclipses all previous pitcher contracts with the exception of Kershaw and Sabathia. While the total contract values of Justin Verlander ($180MM) and Felix Hernandez ($175MM) both exceed $155MM, each of those deals was an extension on top of two guaranteed years, meaning they contain $140MM and $135.5MM of "new money," respectively, as outlined last year by MLBTR's Tim Dierkes.
Of course, the Yankees are paying more than just $155MM for Tanaka, as they will also owe a $20MM posting fee to the Rakuten Golden Eagles of Nippon Professional Baseball — Tanaka's former team in Japan. The Yankees are placing a great deal of faith in Tanaka, making a Felix-Hernandez-sized $175MM investment in order to secure his services.
Tanaka's stats in Japan indicate that he's worth the risk. The 6'2", 205-pound right-hander famously went 24-0 this past season with an unthinkable 1.27 ERA, averaging 7.8 K/9, 1.4 BB/9, 0.3 HR/9 and just 7.1 H/9. In his 212 regular-season innings last year, Tanaka's electric fastball and lethal splitter — which is the regarded by some scouts as the best splitter in the world — led to just six home runs by opposing batters. Despite those gaudy numbers, Tanaka is seen by most scouts and evaluators as a No. 2 type of starter in the Major Leagues. While many will be quick to compare him to countryman Yu Darvish, Tanaka is not said to carry that level of upside.
Tanaka suffered just one loss overall in his historic 2013 season — a 160-pitch (yes, 160) complete-game loss in Game 6 of the Japan Series (NPB's championship series). Incredibly, Tanaka asked for the ball the very next day and closed out the Golden Eagles' championship victory by throwing 15 pitches in the series clincher.
Overall, his career numbers are almost as impressive as his 2013 campaign. Tanaka debuted as an 18-year-old in 2007 but still hurled 186 1/3 innings. Since that time, he's pitched to a 2.30 ERA with 8.5 K/9 and 1.9 BB/9 in 1315 career regular-season innings — all coming with the Golden Eagles.
The signing of Tanaka should put to bed any hope of the Yankees remaining under the $189MM luxury tax threshold. Despite losing Robinson Cano to the Mariners this offseason, the Yankees have made mammoth free-agent commitments to Tanaka, Carlos Beltran (three years, $45MM), Brian McCann (five years, $85MM) and Jacoby Ellsbury (seven years, $153MM). Additionally, as shown in MLBTR's Transaction Tracker, they've brought back Hiroki Kuroda (one year, $16MM) and Derek Jeter (one year, $12MM) and signed Matt Thornton (two years, $7MM), Brendan Ryan (two years, $5MM), Kelly Johnson (one year, $3MM) and Brian Roberts (one year, $2MM). That's a total of $483MM in guaranteed money, and the free-agent expenditure jumps to more than half a billion dollars when factoring in Tanaka's $20MM posting fee — although that will be paid in four installments, some of which will come in 2015.
Tanaka was seen as a must-sign pitcher by the Yankees, after seeing Sabathia struggle through the worst season of his career in 2014, seeing Andy Pettitte retire and possessing little in the way of impact arms in their farm system. Tanaka will join Sabathia, Kuroda (who floundered down the stretch in 2013 as well) and Ivan Nova in the Yankees' rotation, with candidates for the fifth spot including Michael Pineda, David Phelps and Vidal Nuno.
Of course, the Yankees could elect to pursue any of the remaining big-name free agent starters as well; Ubaldo Jimenez, Matt Garza, Ervin Santana and Bronson Arroyo are all still free agents, as are less-expensive options such as Paul Maholm and Chris Capuano. The market for free agent starters has been completely halted by the Tanaka saga. Teams have been waiting to see whether or not they will land Tanaka — their top option — while agents for Jimenez, Garza, Santana, etc. have been waiting to make sure they know exactly how many suitors are out there for their clients. For instance, had the D-Backs won the Tanaka sweepstakes, they'd have been out of the bidding for other free agent pitchers. Instead, they now figure to be heavily interested in Garza, as they were at last month's Winter Meetings.
Information on the bidding for Tanaka was kept largely under wraps by the teams and his agents at Excel Sports Management, but the Cubs, White Sox, Dodgers and Diamondbacks were all known to have been players for his services. Tanaka was said to prefer a large market, and while there were rumors that his wife preferred to be on the West Coast, he will instead don Yankee pinstripes for at least four years upon finalizing the record-setting offer. Tanaka will likely fly to the U.S. to take a physical with the Yankees' team doctors between now and the Friday, 5pm ET deadline for completion of his contract.
For Tanaka, this contract affords him the luxury to opt out of his deal and once again test the open market heading into just his age-29 season. Though he may not have an ace-caliber ceiling, should Tanaka pitch to expectations, he would have no trouble eclipsing the remaining three years and $67MM on his contract as a free agent in the 2017-18 offseason.
Ken Rosenthal of FOX Sports first reported the agreement and terms of the contract (on Twitter). Joel Sherman of the New York Post provided the year-to-year salaries (Twitter link), and Jon Heyman of CBS Sports reported the no-trade clause (also on Twitter).
Photo courtesy of USA Today Sports Images.