Earn your share of a $60,000 prize pool in this week's Survivor League at DraftStreet!  The entry fee is just $22, with a maximum of 3,000 entrants.  The top 375 finishers get paid, with first place taking home a cool $15,000.
The Survivor League is a four-day tournament beginning Tuesday, July 8th.  The deadline for entry is Tuesday at 6:05pm central time.  The top 1,500 advance after Day 1, the top 750 after Day 2, and the top 375 advance after Day 3.  Those final 375 play for the $60K in prizes.
This Survivor League uses a simple Pick'Em style.  You just have to pick one player from each of eight tiers, based on which player you think will perform best in the stat categories listed here under the MLB section.  Here's a look at my team: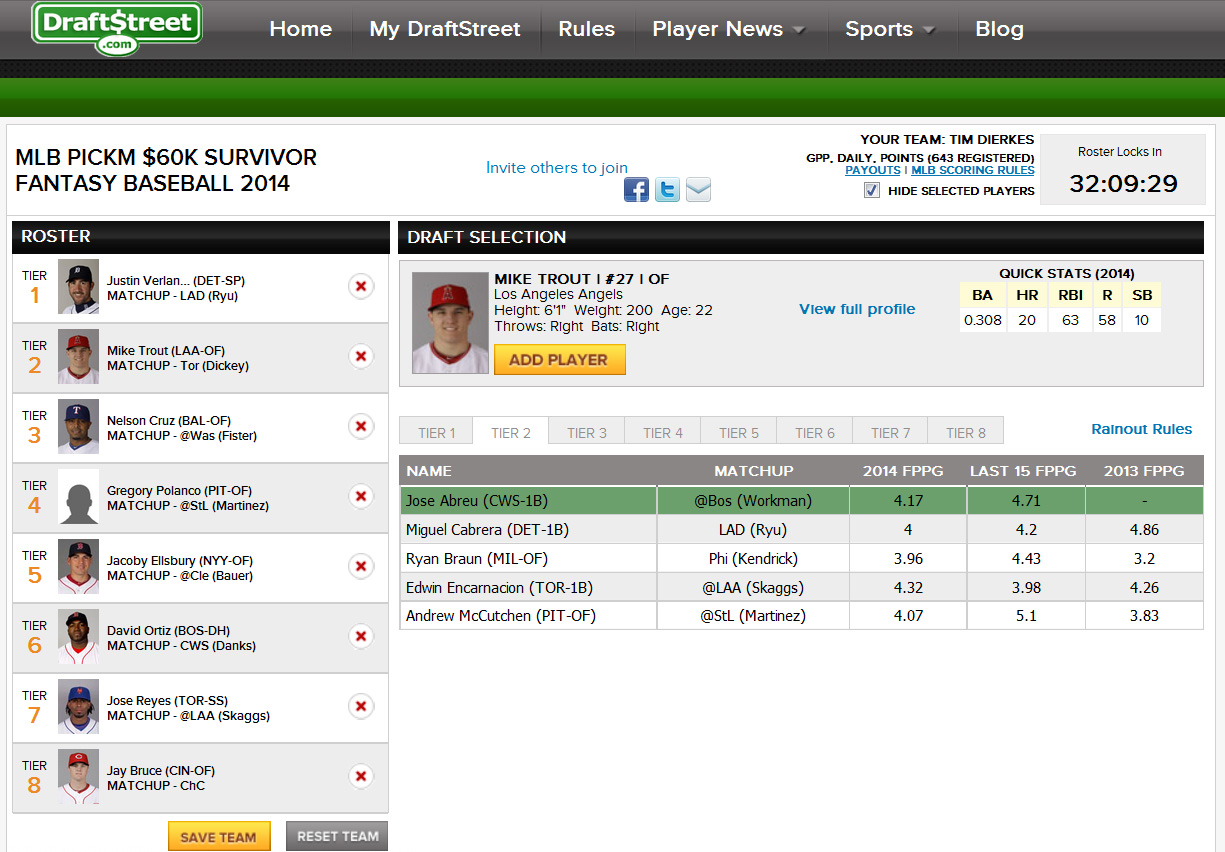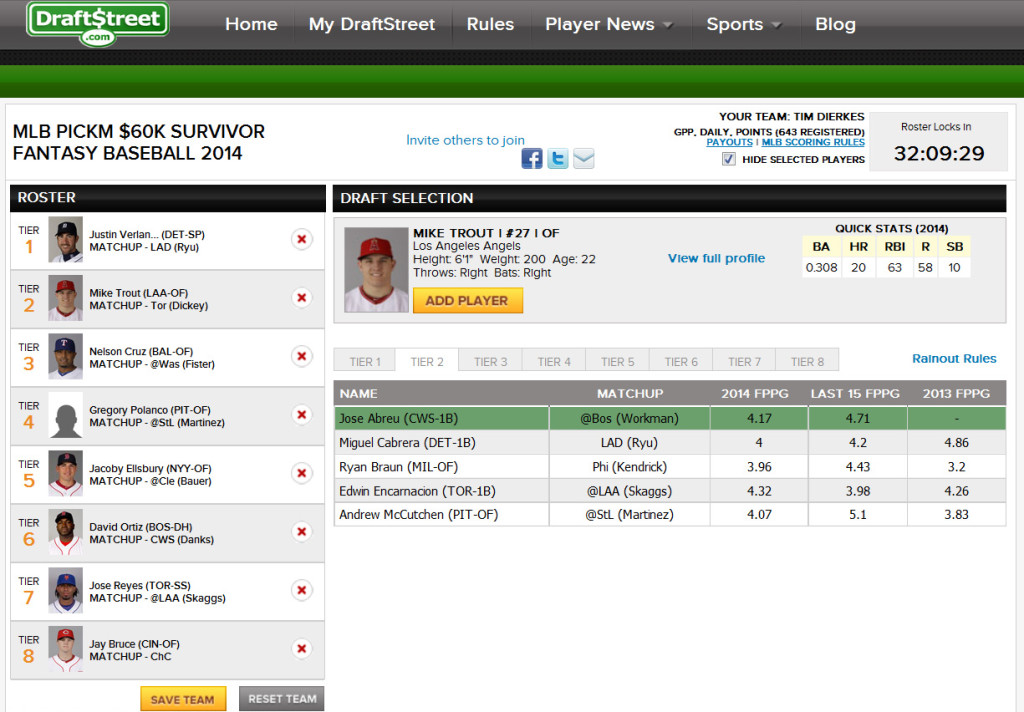 Don't hesitate!  Sign up for this week's Survivor League at DraftStreet and you may be the one taking home $15,000!