Cubs top prospect Jorge Soler will be promoted to the Major Leagues and join the team for tomorrow's game against Cincinnati, according to David Kaplan of CSNChicago.com (Twitter link).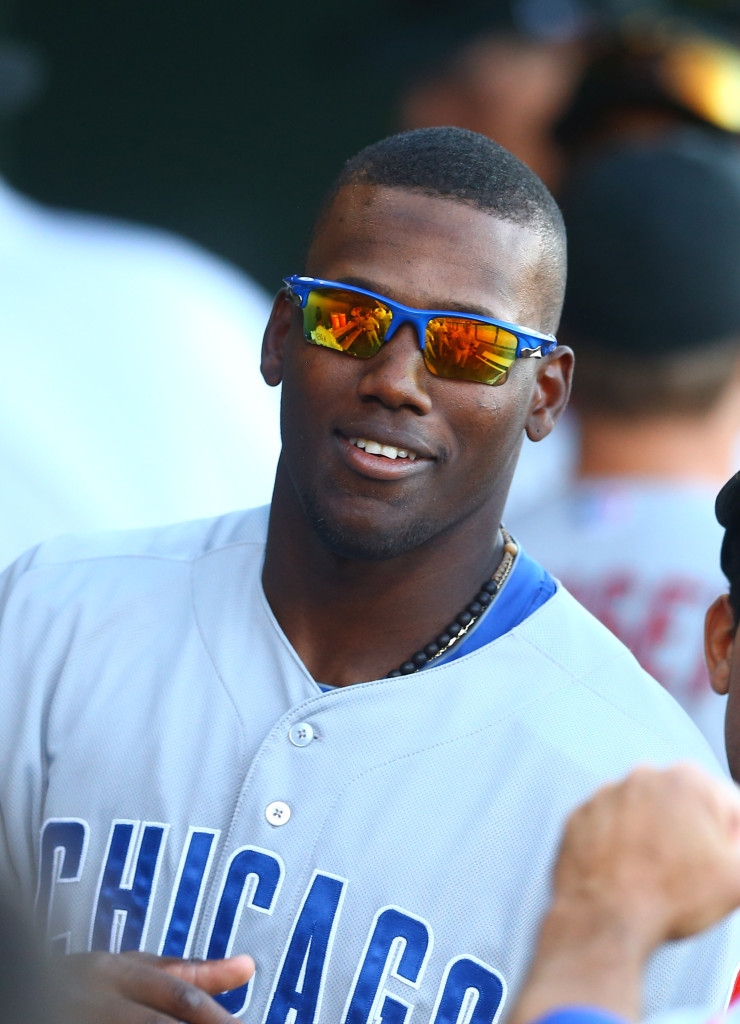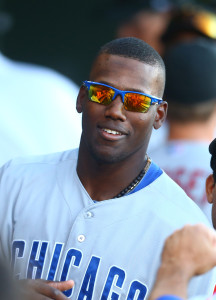 The 22-year-old Soler entered the season ranked as a consensus Top 50 prospect in all of baseball, and while a pair of hamstring injuries has limited him to 61 games, he still ranked 28th on the midseason edition of Keith Law's Top 50 prospects list over at ESPN.com. Soler has obliterated Rookie-level, Double-A and Triple-A pitching to the tune of a .338/.432/.687 batting line, belting 14 homers, 23 doubles and two triples in just 234 plate appearances.
Law called Soler a "monster if he can just stay on the field," praising his "electric" bat speed and plus-plus raw power in his midseason scouting report. He also noted that Soler had the offensive ability to profile as a top-10 prospect, but his troubles staying on the field prevented him from being ranked any higher than 28th overall. Additionally, he points out that Soler has the arm and athleticism to profile as an average or better defensive right fielder.
Soler becomes the next elite Cubs prospect to make the jump to the Major Leagues, joining shortstop/second baseman Javier Baez and second baseman/center fielder Arismendy Alcantara. Baez has played second base since his recall (a spot vacated by the trade of Darwin Barney), while Alcantara has shifted to center field. Presumably, Soler will be playing right field at the Major League level, as he has throughout his minor league career.
Soler has already made plenty of headlines in his career, as the Cuban phenom inked a nine-year, $30MM contract with the Cubs back in 2012 just days before the collective bargaining agreement's new rules on international signings kicked in. Had Soler signed after those rules, as a 20-year-old from Cuba, he would have been limited to a $2.9MM signing bonus.
Soler is guaranteed $2MM in 2014 after earning $1MM in 2012 and 2013. He will earn $2MM in 2015 before his salary rises to $3MM in 2016 and 2017. Soler is technically slated to earn $4MM annually from 2018-20, but his contract allows him to opt into arbitration once he is eligible. The contract, of course, seems light when compared to the contracts signed by Jose Abreu and Rusney Castillo, but keep in mind that Cespedes was 26 when he signed his deal and Abreu was 27.
Because of Soler's guaranteed contract, the Cubs needn't worry about service time considerations or Super Two status like they would need to with top prospects such as Kris Bryant and Addison Russell. Additionally, his Major League deal meant that he was already on the 40-man roster, so the Cubs don't need to concern themselves with clearing a 40-man spot.
Photo courtesy of USA Today Sports Images.