The Dodgers have promoted top prospect Joc Pederson, Ryan Walton of Valley Bay News tweets. Pederson still needs to be added to their 40-man roster.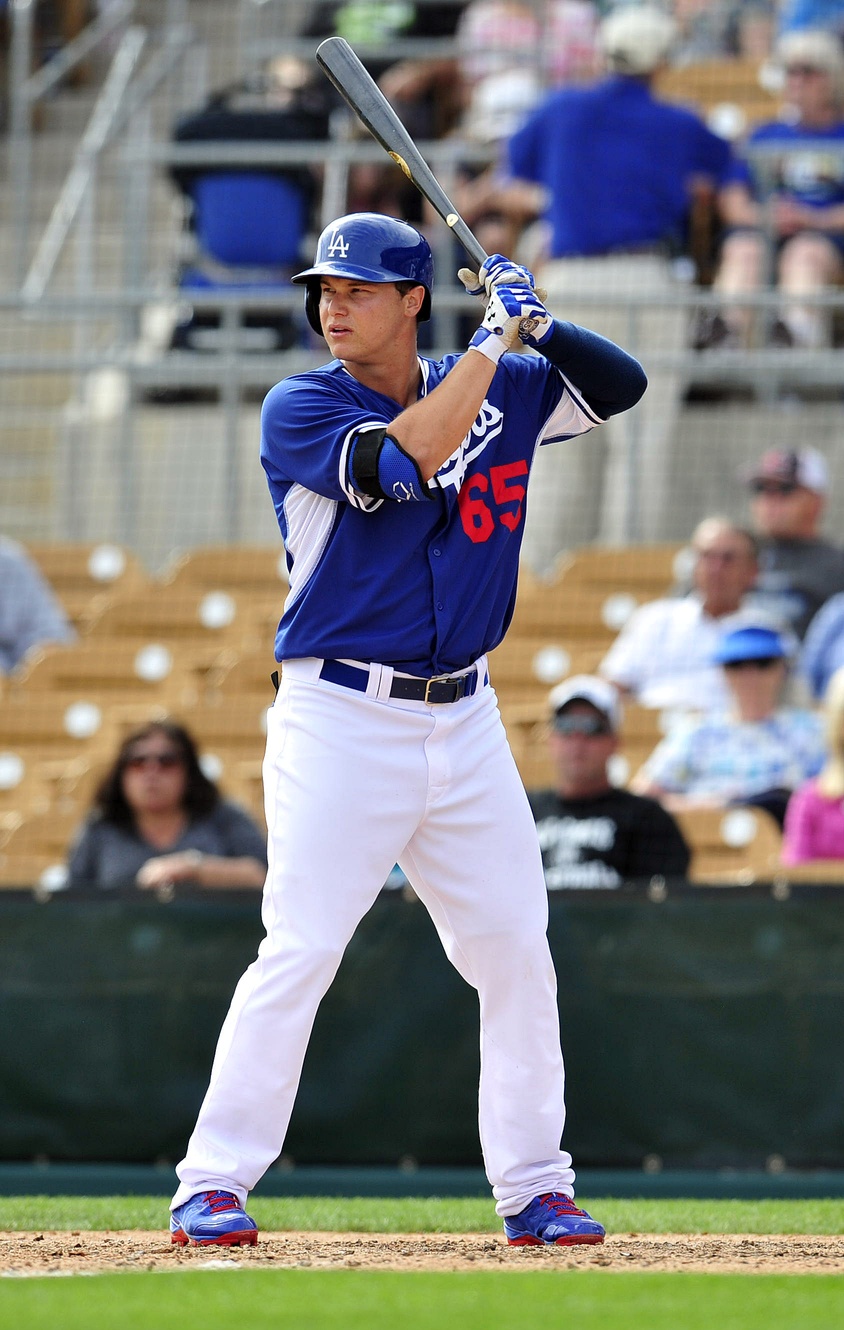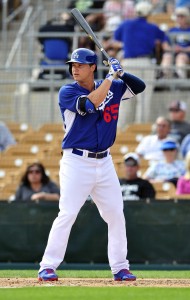 Pederson is in the midst of an offensive season that's brilliant even in the desert air of Triple-A Albuquerque, hitting .303/.435/.582 in 553 plate appearances. MLB.com currently ranks Pederson the No. 18 prospect in baseball, praising his power (he has 33 home runs so far this season) and plate discipline, but noting that he needs to work on hitting left-handers. Before the season, Baseball America ranked Pederson at No. 34, and ESPN's Keith Law had him at No. 41.
BA's Prospect Handbook 2014 ranked Pederson the No. 1 prospect in the Dodgers system, noting that he receives comparisons to players like Curtis Granderson and Jim Edmonds. The Granderson comparison might be apt — Pederson is a lefty hitter who draws plenty of walks and also strikes out a lot, with 149 whiffs so far this year at Triple-A. Whether Pederson will be able to overcome those minor league strikeouts as smoothly as Granderson did remains to be seen, but he's still an exciting talent with strong tools across the board. He can play all three outfield positions, and he mostly played center with Albuquerque.
Where Pederson will fit with the Dodgers right now is unclear, however. The Dodgers have a number of outfielders who are either performing well (Yasiel Puig, Scott Van Slyke) or very expensive (Carl Crawford, Matt Kemp, Andre Ethier), and they'll need to sort through them in order to find playing time for Pederson.
Photo courtesy of USA Today Sports Images.