Corner infielder Kevin Youkilis will hang up his spikes after a 14-year professional career, according to a tweet from his representatives at Pro Star Management. The 35-year-old will be remembered most fondly for his time in Boston.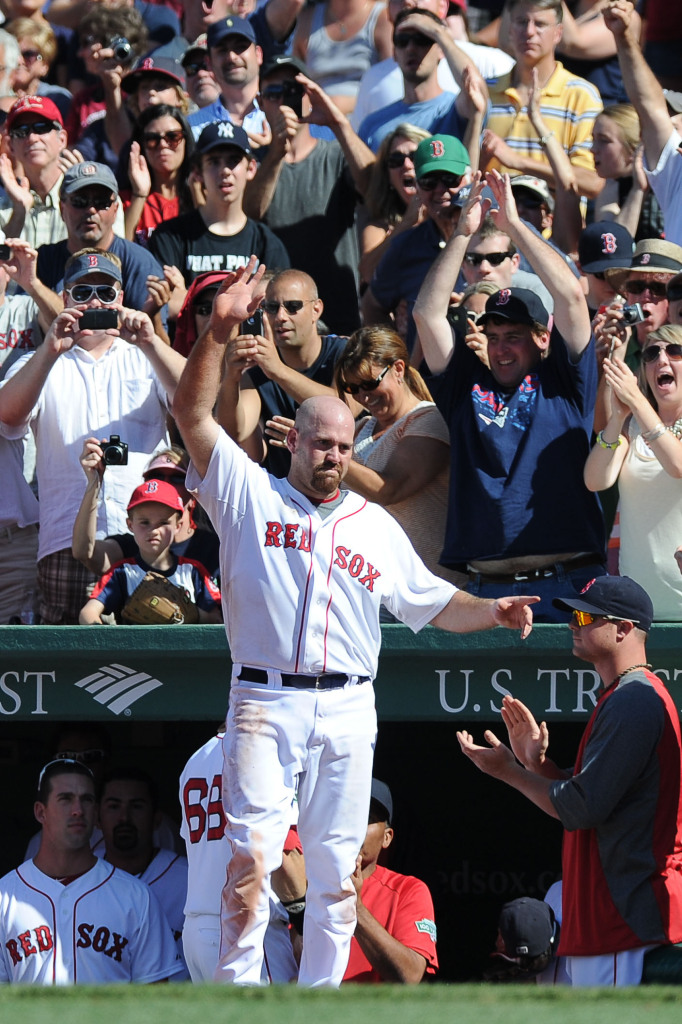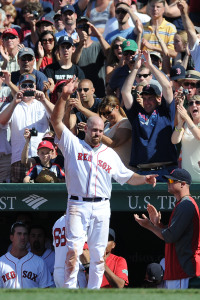 With the Red Sox, Youkilis emerged as one of the game's most consistent on-base threats. His ability to work counts and draw walks was so legendary that it drew him the appellation "the Greek God of Walks," a name referenced in the famous Moneyball book and film.
Of course, he could do much more than that. Over his six full-time seasons with the Red Sox, Youkilis slashed an outstanding .292/.392/.500 with 121 home runs. With solid defensive marks at third, he was worth 29.5 rWAR and 25.9 fWAR over that stretch, making him one of the very best position players in the game.
That outstanding performance made Youkilis a key figure in the Boston baseball revival. He did not see World Series action in 2004, his rookie year — though he was on the roster — but was a major contributor during the regular and post seasons in 2007. Over 125 career postseason plate appearances, Youkilis slashed a healthy .306/.376/.568 with six long balls.
Youkilis was ultimately dealt from Boston to the White Sox in the summer of 2012 after struggling in the early going. (That led to one of the more memorable mid-game trade acknowledgments; see photo.) He rebounded in Chicago, putting up a strong second half (.236/.346/.425 with 15 home runs in 344 plate appearances) and earning a $12MM free agent contract with the Yankees.
Issues with his back and plantar fasciitis ultimate marred the tail end of Youkilis's career. He was ineffective when on the field in New York, and did not even make 100 trips to the plate this year after joining Rakuten of Japan's Nippon Professional Baseball.
Nevertheless, Youkilis's excellence at his peak cannot be ignored. He finished third in the AL MVP vote in 2008, and might have won were it not for teammate Dustin Pedroia. He was named to three All-Star teams over his ten MLB seasons.