The Diamondbacks have reached a deal to acquire starter Jeremy Hellickson from the Rays, the clubs announced. Outfielder Justin Williams and shortstop Andrew Velazquez — both prospects playing in the low minors — constitute the return for Tampa.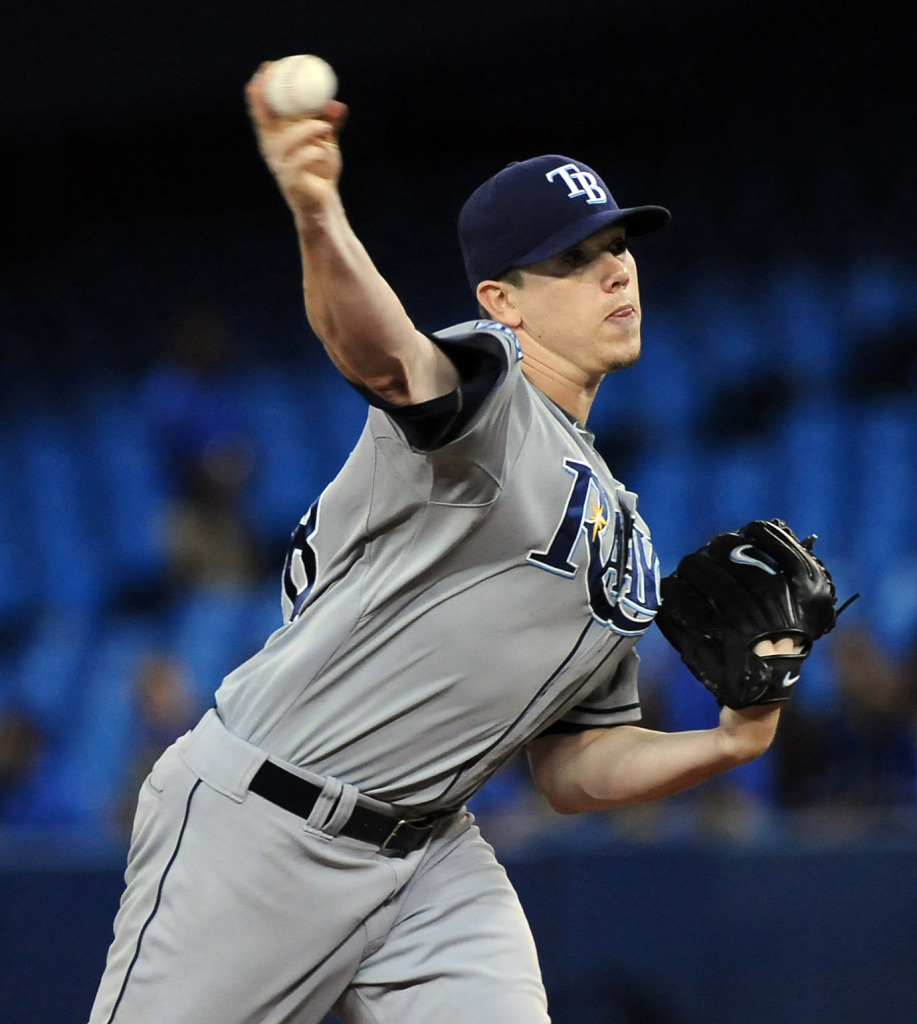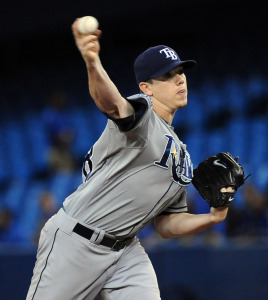 The swap represents perhaps the first significant move of the tenure of both principle baseball decisionmakers involved: GM Dave Stewart of the D'backs and president of baseball operations Matt Silverman of Tampa. For Stewart, Hellickson represents the arm (or, perhaps, one of the arms) that he has repeatedly said was the focus of the offseason.
Hellickson is projected by MLBTR/Matt Swartz to earn $3.9MM in his second trip through the arbitration process. He will have one final year of control in 2016 before hitting the open market.
Entering his age-28 campaign, Hellickson has seen his value drop after a rough couple of campaigns. First, there is the fact that Hellickson has pitched to a 5.00 ERA in 237 2/3 innings over 2013-14. Then, there's the fact that he only threw 63 2/3 of those frames last year, after undergoing an elbow cleanup procedure just before the open of camp.
Hellickson took home the 2011 AL Rookie of the Year award, but did so in spite of ERA estimators that valued him more as a back-of-the-rotation innings eater. That assessment has never really changed; Hellickson has never posted a FIP, xFIP, or SIERA mark below the 4.00 level over a season. Though he averaged a 3.02 ERA over 366 innings in 2011-12, but those marks were propped up by an unsustainable BABIP (.223 and .261, respectively) and the regression came with a vengeance.
That being said, there are, perhaps, some signs of encouragement. Hellickson has seen his strikeout rate rise over each of the last three years. And those very same advanced metrics that predicted a decline after Hellickson's hot start also look more promising now than they did at the time.
As for Tampa's end of the deal, the club gets a pair of interesting young players while clearing some payroll space. Both Velazquez (#12) and Williams (#14) rated among the D'backs' twenty best prospects in the most recent list from MLB.com's prospect gurus Jim Callis and Jonathan Mayo.
Previously a largely marginal prospect, he 20-year-old Velazquez made his name with a record-setting 74-game on-base streak this year, besting the more celebrated run of Mookie Betts. He finished a full season at low-A with a .290/.367/.428 slash to go with nine home runs and an eye-opening 50 stolen bases over 623 trips to bat. MLB.com says that Velazquez has improved his approach and strike zone awareness while delivering plus speed, though his small size and remaining contact issues could limit him moving forward.
Williams, 19, reached low-A ball last year after being taken in the second round of the 2013 draft. The left-handed-hitting youngster continued to put up strong overall numbers last year, but continues to lag in the power department. Over 544 plate appearances as a pro, Williams has swatted only five long balls. Despite the fact that he is said to possess a big power tool, it has yet to show up in game action. Nevertheless, his overall line in the minors — .351/.401/.461 — and solid pedigree led Baseball America to rate him the seventh overall prospect in the Pioneer League this year.
Chris Cotillo of MLBDailyDish.com first reported that a deal was close between the two teams. Jon Heyman of CBSSports.com reported on Twitter.that the deal was finalized. Cotillo (via Twitter), Marc Topkin of the Tampa Bay Times (via Twitter), and Nick Piecoro of the Arizona Republic (via Twitter) each reported elements of the prospect return.