In 2013, Travis Wood was a bright spot on a miserable Cubs team, posting a 3.11 ERA over 200 innings. That led to a $3.9MM payout in his first year of arbitration eligibility in 2014. A year later, he's coming off a 5.03 ERA season, and he could be a non-tender candidate. So what changed?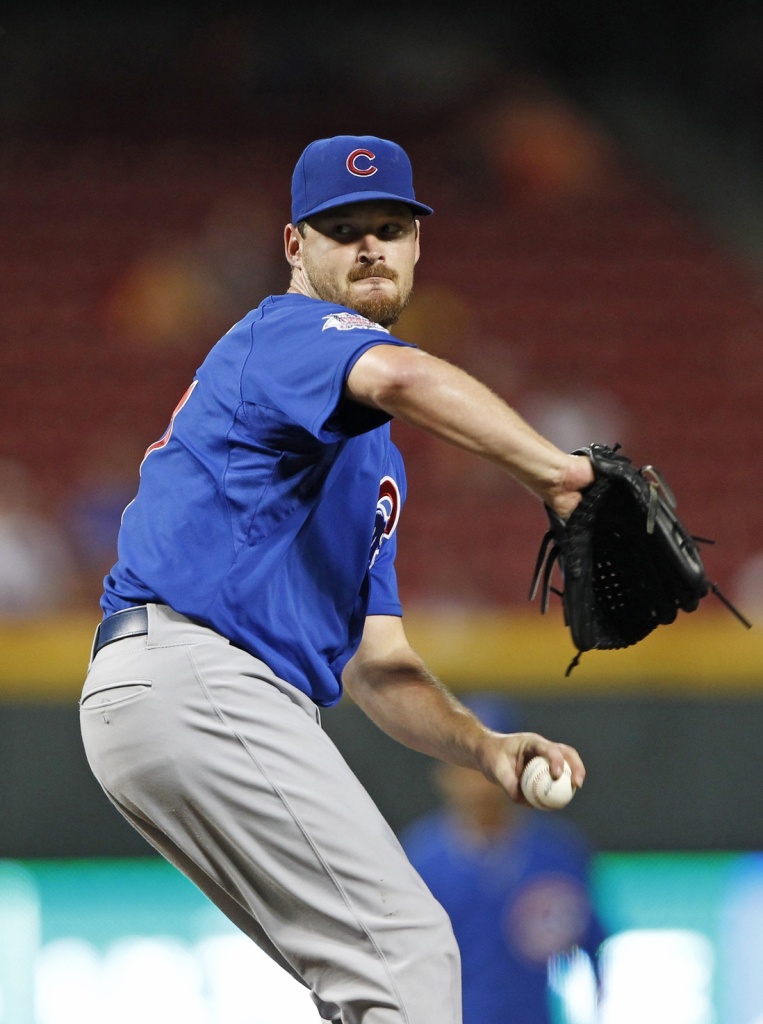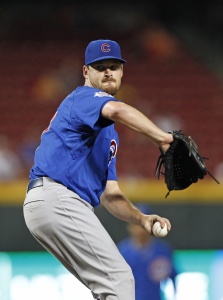 Actually, not much. Or, at least, not much Wood could have controlled. In 2013, Wood's xFIP was 4.50. In 2014, it was 4.51. By far the most important cause of his two-run jump in ERA was a 72-point increase in his batting average on balls in play, from .248 to .320. Wood walked batters at a significantly higher rate (4.0 BB/9 vs. 3.0) in 2014, but he struck out more of them, too, and slightly increased his ground ball percentage, although he remained a fly ball pitcher. His command was worse, but not so much so that it represented a fundamental change. Perhaps the biggest difference between the two seasons was Wood's cut fastball, which was lost a mile an hour in velocity and was far less effective in 2014. In general, though, the best way to explain the difference between the two seasons is that Wood wasn't nearly as good as his 2013 ERA, nor as bad as his ERA last year.
Wood's team has changed as well. Even if Wood hadn't had a strong-looking 2013 season, he would have had utility on the 2014 Cubs, which looked poised to unload veteran starters like Jeff Samardzija, Jason Hammel and (if he had pitched well) Edwin Jackson. Having an innings eater like Wood makes sense when facing that kind of upheaval, and if Wood had somehow repeated his 2013 performance, he would have had trade value himself.
2015 is different. Jake Arrieta emerged during the 2014 season as a top young starter, and Kyle Hendricks and Tsuyoshi Wada had unexpectedly strong seasons as well. The Cubs are likely to continue to give chances to Jacob Turner, and Jackson is also still under contract. There's also Eric Jokisch, Felix Doubront and Dan Straily as potential rotation candidates. And then, of course, the Cubs are expected to be major players for free agent pitching and could perhaps add two hurlers this offseason. Despite the wide variance in Wood's ERAs, he's essentially a back-end lefty who can soak up innings. That makes him useful, but perhaps not for the 2015 Cubs, who will have plenty of options who are either better or who have more upside.
Then, of course, there's Wood's salary. The Frontline client's strong 2013 numbers set a relatively high baseline for his salaries during his arbitration years, and he's projected to make $5.5MM in 2015. Many teams would likely see $5.5MM as more than Wood is worth, so it's doubtful he has much trade value. Teams like the Braves, Diamondbacks, Phillies, Rangers, Twins or White Sox could have interest in Wood, but perhaps not so much that they're willing to give up $5.5MM and trade talent to get him, particularly not so early in the offseason.
One factor working against Wood is that the free agent market for pitching is rather strong, particularly in comparison with the rest of the market. The non-tender deadline is December 2, and plenty of higher-upside arms will surely remain on the free agent market then. The most likely outcome, therefore, might be that the Cubs non-tender Wood, and he signs elsewhere later in the offseason.
Photo courtesy of USA Today Sports Images.