While it looked for awhile that he'd be pitching elsewhere, right-hander Ryan Vogelsong will officially be returning to San Francisco in 2015. The Giants announced on Friday that they have re-signed Vogelsong to a one-year deal, which reportedly guarantees him $4MM and provides him the opportunity to earn more via performance bonuses.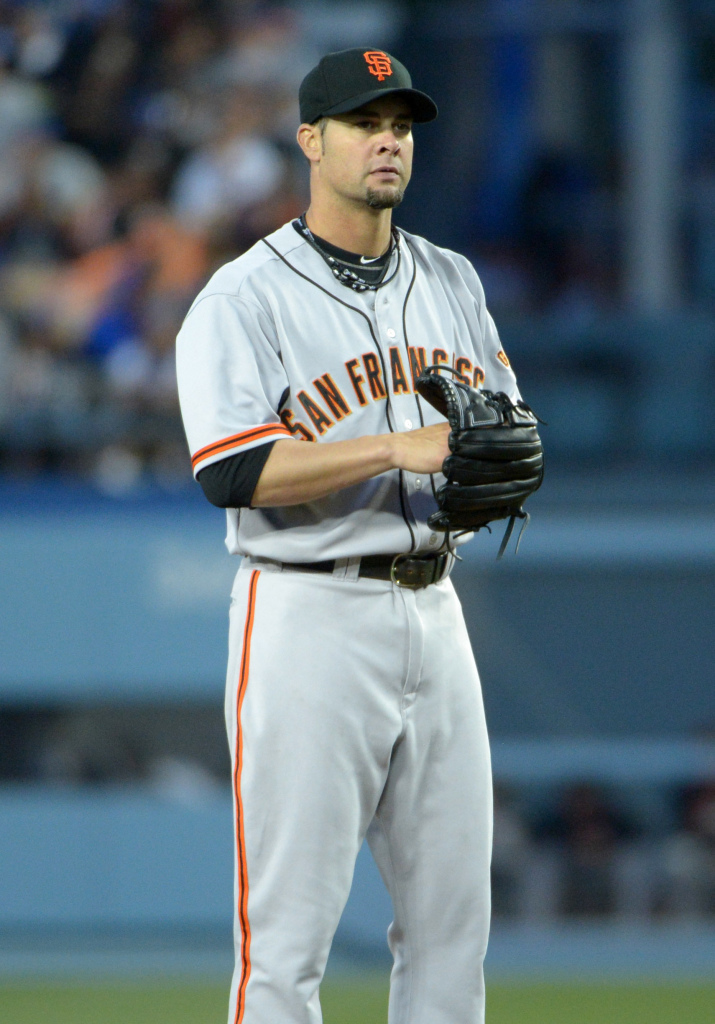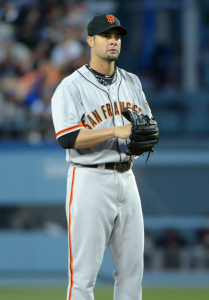 The 37-year-old Vogelsong, a client of agent Dave Meier, was originally drafted by the Giants in the fifth round of the 1998 draft and ultimately traded to the Pirates in the 2001 Jason Schmidt trade. Vogelsong struggled through parts of five seasons with Pittsburgh before eventually landing in Japan for three seasons. He came back to the States in 2010 but failed to latch on with either the Phillies or Angels on a pair of minor league deals. San Francisco brought him back that offseason, and Vogelsong's emergence and All-Star nod in 2011 was one of the better stories of that season.
Including his 2011 breakout, Vogelsong has tallied 657 2/3 innings of 3.74 ERA ball with 7.0 K/9 and 3.0 BB/9 over the past four seasons. He missed much of the 2013 campaign after being hit by a pitch on the hand and fracturing his finger, which required surgery. Vogelsong struggled to a 5.73 ERA that season but has otherwise been a reliable source of innings for manager Bruce Bochy's rotation since establishing himself in 2011.
Where he fits onto the 2015 roster is a bit more complicated, however. The Giants expect Madison Bumgarner, Tim Hudson, Matt Cain, Jake Peavy and Tim Lincecum to comprise their rotation, and though Hudson and Cain are both recovering from surgery, the team has said that each is expected to be ready come Opening Day. Vogelsong could theoretically fill a swingman role, but Yusmeiro Petit excelled in that role in 2014, even setting a Major League record for most consecutive batters retired (46). It's possible that one of the Giants' mending starters may not be ready for Opening Day, but Vogelsong doesn't appear to have a long-term rotation spot in place, barring an injury to a current starter or a shift of the struggling Lincecum to the bullpen.
Vogelsong looked at one point to be heading to the Astros, with reports even placing him in Houston earlier this week, but that deal did not come to fruition. He also drew interest from the Phillies and Rockies before returning to a more familiar setting.
Jon Heyman of CBS Sports first reported (on Twitter) that an agreement had been reached. Henry Schulman of the San Francisco Chronicle, who originally reported that a reunion between the two sides was likely, reported the $4MM guarantee (on Twitter).
Photo courtesy of USA Today Sports Images.