The Cubs have announced that top infield prospect Addison Russell has been promoted to the Majors.  To create roster space for the 21-year-old, Arismendy Alcantara has been optioned to Triple-A and Mike Olt has been transferred to the 60-day DL in corresponding moves.  Russell, usually a shortstop, will play second base, where the Cubs have struggled this season.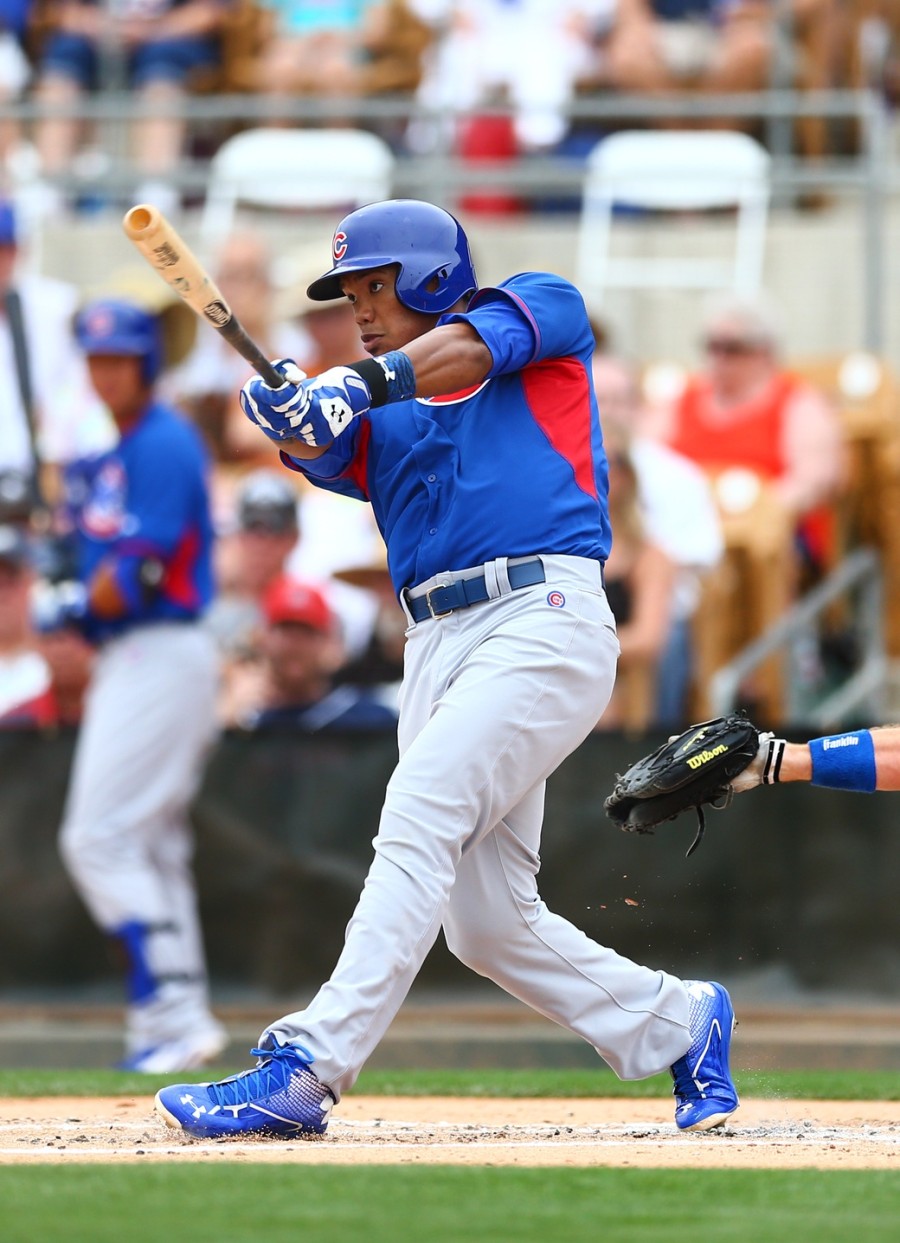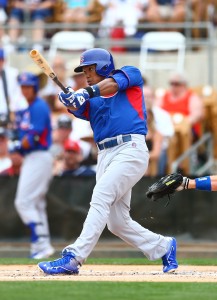 Russell was the No. 11 overall pick in the 2012 draft by the Athletics. He hit a combined .295/.350/.508 at the Class A+ and Double-A levels in 2014, spending part of the year in the Athletics' system before they shipped him to Chicago as the key to the Cubs' side of the Jeff Samardzija trade. He had been hitting .297/.308/.432 for Triple-A Iowa in a 39 plate appearances this season. Baseball Prospectus ranked Russell the No. 2 prospect in the game heading into the 2015 season, while Baseball America ranked him No. 3. MLB.com placed him at No. 5, praising his offensive game and noting that he's received comparisons to Barry Larkin and Miguel Tejada.
The Cubs, of course, also recently promoted another top prospect, Kris Bryant, to play third base. The timing of Bryant's promotion caused controversy due to the perception that the Cubs delayed his arrival so that they could control him for another season. Russell's promotion could conceivably attract similar criticism, although he has less experience at Triple-A than Bryant and has not been nearly as dominant at that level. If anything, the Cubs could easily have postponed Russell's promotion until June, which would have prevented him from being a Super Two player. If he sticks in the big leagues now, he will likely receive that designation, becoming arbitration-eligible for the first of four times starting in 2018 before becoming eligible for free agency following the 2021 season.
Nonetheless, Russell gives the Cubs yet another top young talent to go along with Bryant, Jorge Soler, and young veterans Anthony Rizzo and Starlin Castro. The Cubs' future has looked very bright for quite some time, and now, with a team loaded with excellent young players and off to a strong 7-5 start, that future seems to be coming quickly.
Russell's promotion was first reported by Jon Heyman of CBS Sports.
Photo courtesy of USA Today Sports Images.