The Indians have announced signing reigning CY Young Award winner Corey Kluber to a five-year contract, which runs through the 2019 season and contains club options for 2020 and 2021. MLB.com's Jordan Bastian tweets Kluber's guaranteed five-year portion is worth $38.5MM while Ken Rosenthal of FOX Sports tweets the contract, plus its unique escalators and trade language, is the largest guarantee ever for a pre-arbitration pitcher. Kluber is represented by B.B. Abbott of Jet Sports Management.
"This is an exciting day for our organization, Corey and his family," said Indians GM Chris Antonetti. "In his time with us, Corey has grown into a leader in our clubhouse and an exemplary teammate. His tireless work ethic, consistent preparation and fierce competitiveness set an example for our younger players, and his presence on our team is a key reason that we are prepared to compete for a championship in 2015 and beyond."
Kluber can earn $77MM across the life of the deal if all escalators, which are based on where he finishes in the Cy Young race, are met, according to Rosenthal (Twitter links). Starting in 2015, Kluber will earn salaries of $1MM, $4.5MM, $7.5MM, $10.5MM, and $13MM. His fifth year can go from $13MM to $17MM with escalators (link). The 2020 option will be worth $13.5MM and can go to $17.5MM with escalators. In 2021, the option will be worth $14MM and can be as large as $18MM with escalators. That second option can be instead bought out for $1MM.
If traded, Kluber's new club will have to decide on the 2020 and 2021 options within three days after the 2019 World Series. If the new club declines that option, Kluber must be given a $1MM buyout (link). He'll also receive a $1MM bonus if traded and his 2021 club option will convert to a vesting option if he is traded in 2020 (link). The vesting option would call for him to pitch 160 innings and not finish the year on the DL, according to Rosenthal.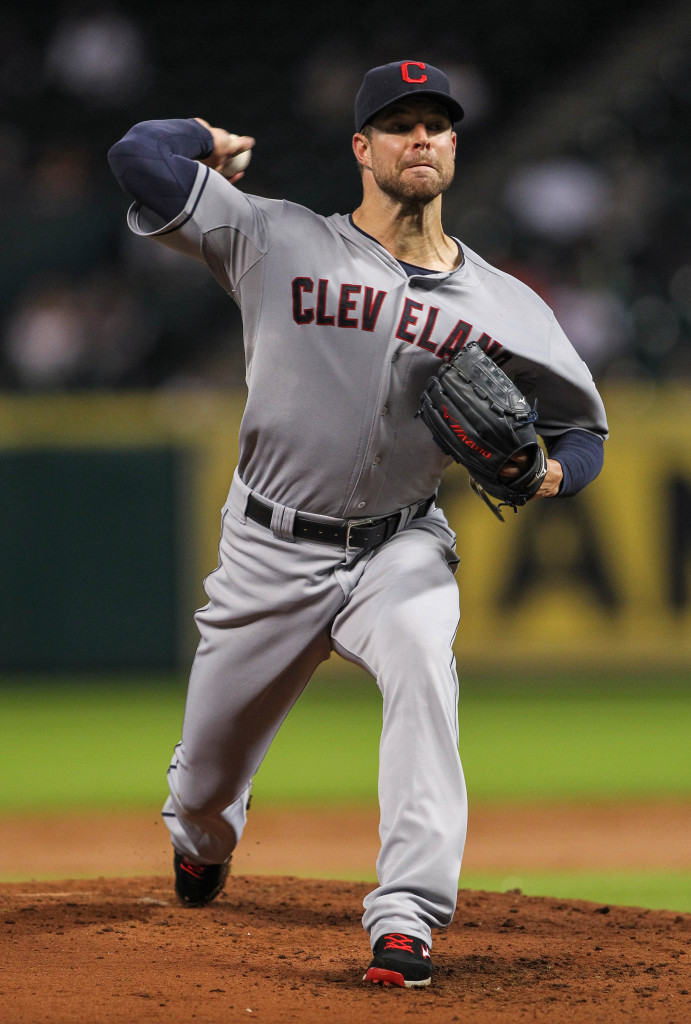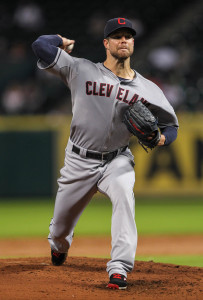 Kluber is coming off a Cy Young season in which he posted 18 wins, a 2.44 ERA, 10.27 K/9, and 1.95 BB/9 in 235 innings. As a Super Two player, he would have been eligible for arbitration from 2016 through 2019 and, with a similar performance to last season, would have been in store for strong earnings via arbitration. As such, he was in a position to earn more than Yordano Ventura netted from his similar extension.
The advanced metrics were also quite fond of Kluber in 2014. The right-hander pitched to a 2.57 xFIP, a figure that's more or less in line with his 2.44 ERA on the season. That figure put him only second to Dodgers ace Clayton Kershaw, who pitched to an eye popping 2.08 xFIP last year.
Last week, Antonetti explained the team had "a clear preference" to conclude any contract talks before Opening Day in order to "minimize distractions" for the players. For a while, it seemed like an extension wouldn't come together at all prior to the start of the 2015 season. Cleveland owner Paul Dolan, president Mark Shapiro, Antonetti and Abbott had a face-to-face meeting last month, but it seemed like the two sides were at an impasse due to the pitcher's unique situation.
Kluber, who turns 29 on April 10th (the date of Cleveland's home opener), was still under the Tribe's control for four more seasons. While he ostensibly wanted some financial security ahead of free agency going into his age-33 season, the Indians weren't necessarily under the gun to give him a long-term pact. Ultimately, the two sides appear to have found some middle ground: Kluber gets his security and the Indians gain cost certainty at a reasonable price.
Ken Rosenthal of FOX Sports first reported the two sides were nearing agreement on a long-term deal and it could be finalized before Opening Day (Twitter links). Jeff Passan of Yahoo! Sports first tweeted the length of the deal while Jon Heyman of CBSSports.com first tweeted a deal had been reached pending a physical. Photo courtesy of USA Today Sports Images.