Kick off the season's second half with a fantasy baseball contest from DraftKings! Enter for a chance at a piece of a $250K prize pool, $100K of which will go to the winner. Plenty of folks are going to take home money, as the best 11,230 entries are guaranteed to win cash prizes. The entry fee is just five bucks, so head to DraftKings.com now to enter!
Best of all, it's fun to play daily fantasy at DraftKings. You're GM for a day, allocating $50K in salary cap space to choose the two pitchers and eight position players that will put up the biggest numbers on the day.
This $250K contest goes live at 7:05pm EST on Friday, so head to DraftKings right now to begin making your picks. Here are my preliminary choices: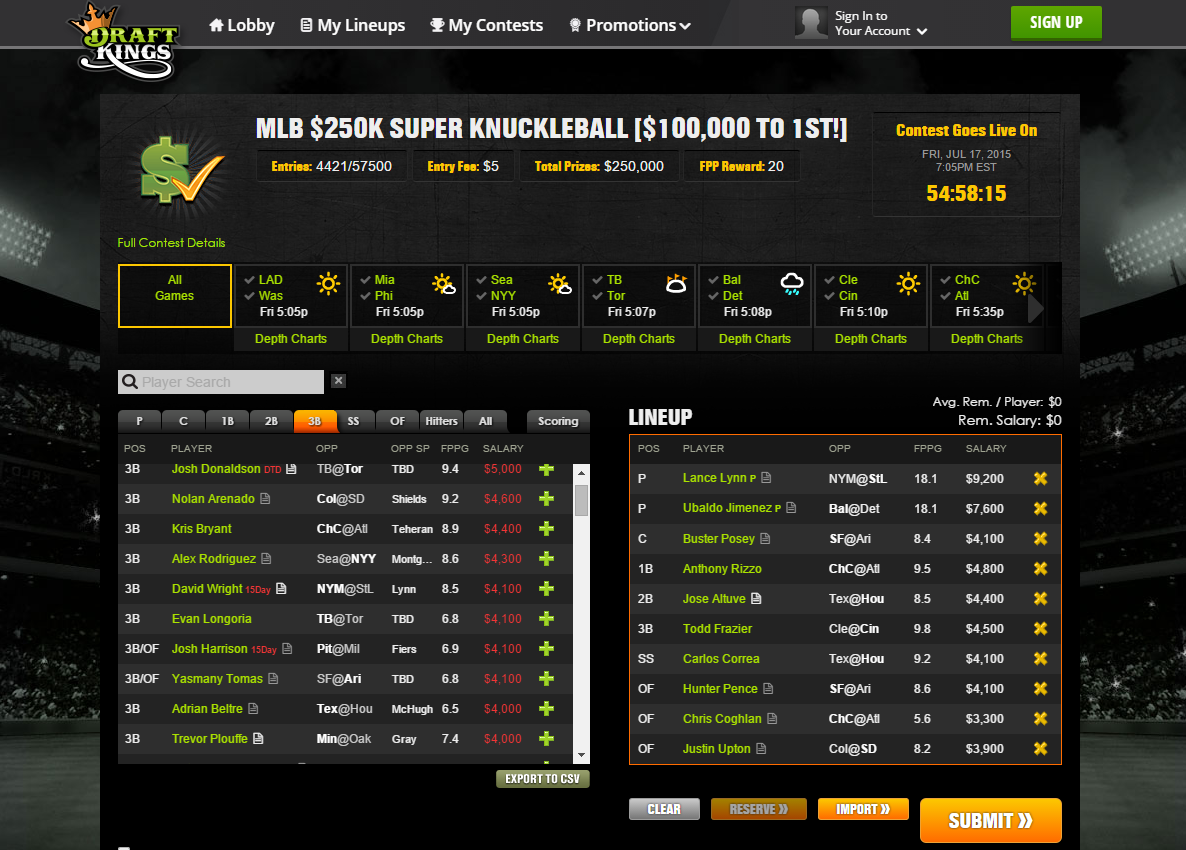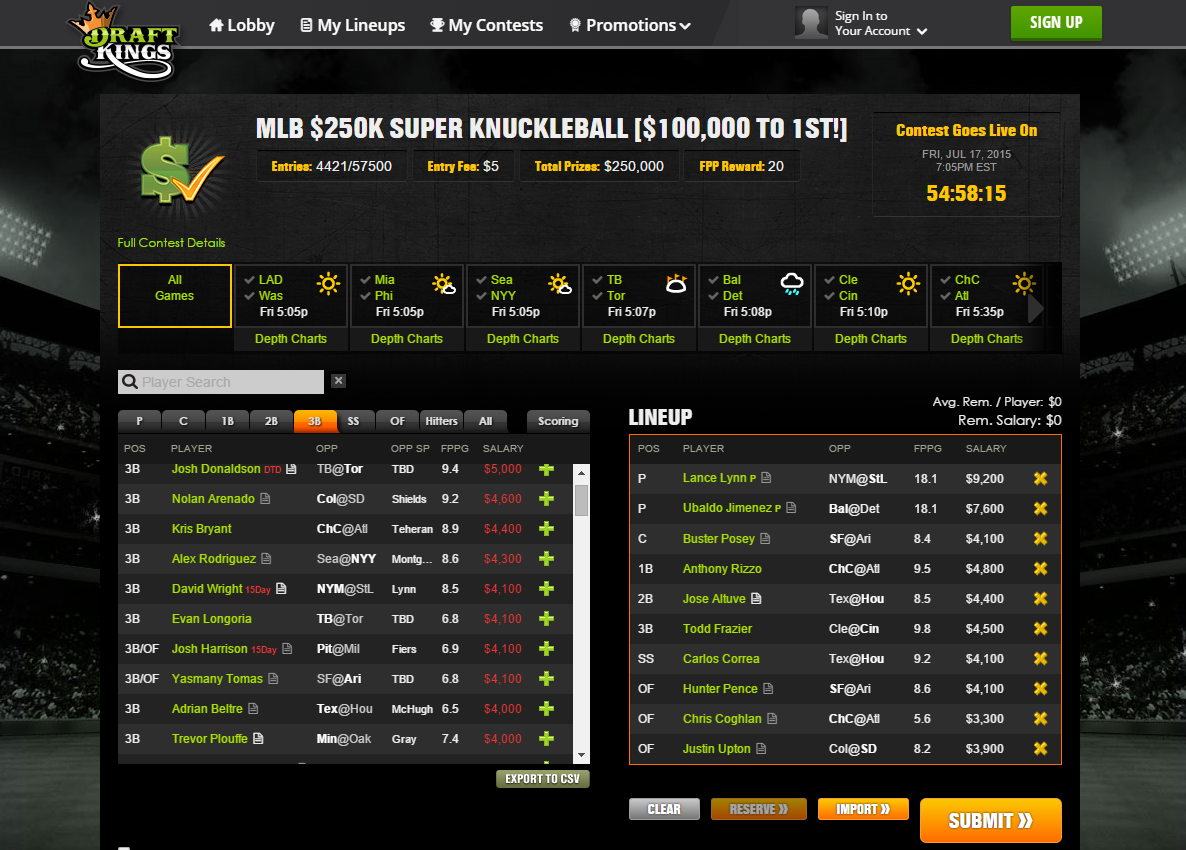 Sign up for this exciting contest right now!