The Reds announced that Johnny Cueto has been traded to the Royals for left-handed pitchers Brandon Finnegan, John Lamb, and Cody Reed.  The Reds are also sending cash considerations to KC, according to the Royals' press release.
Cueto, 29, is months from his first shot at free agency, and the fourth-place Reds were been rumored to be shopping him for a while now. Along with the Royals, the Dodgers and Blue Jays were among teams that have been connected to Cueto. However, KC has come out on top.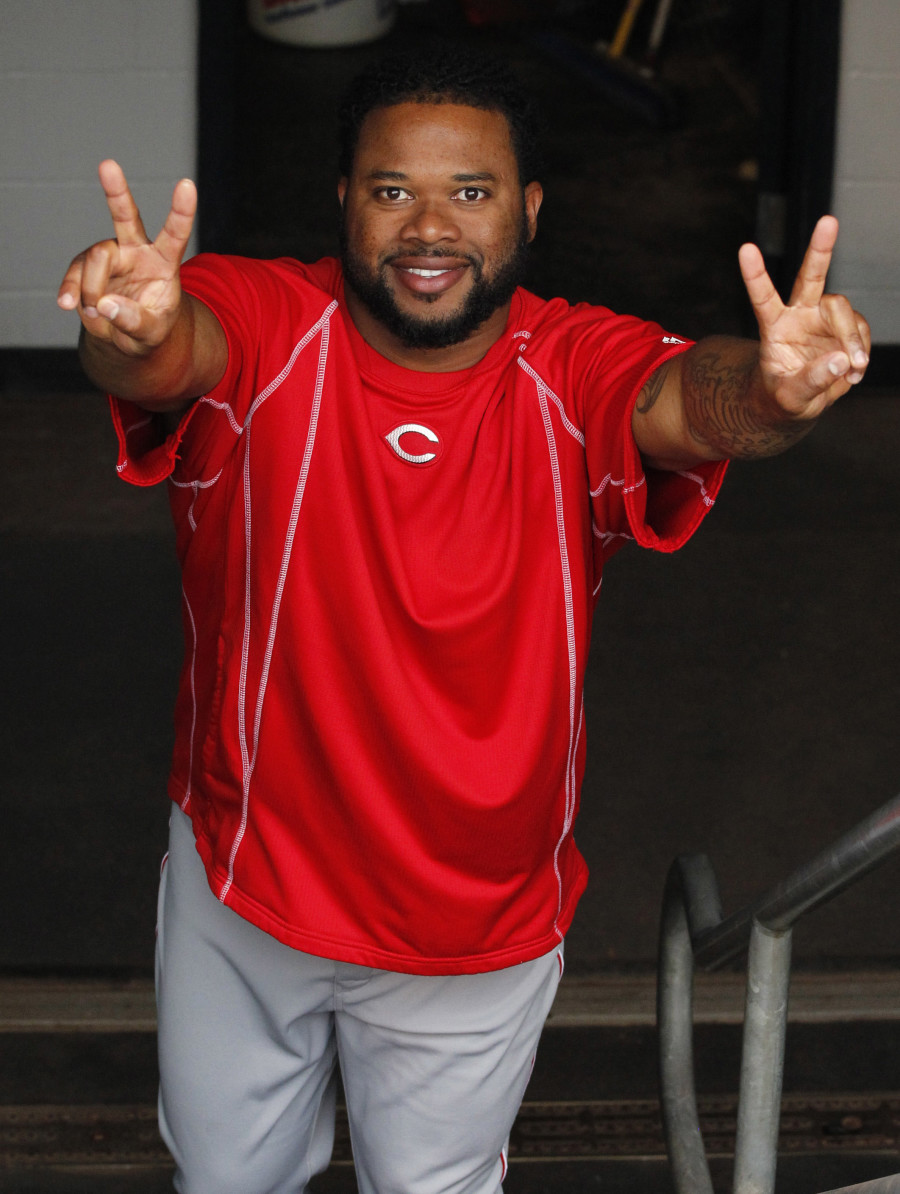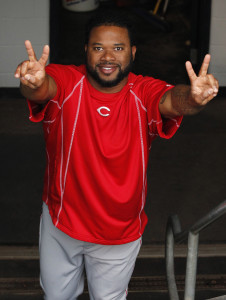 [RELATED: Latest On Cole Hamels]
Cueto impressed in his final start as a member of the Reds when he threw eight shutout innings at Coors Field on Saturday night.  Just minutes prior to the game, the right-hander wasn't sure if he'd even be getting the start.  The possibility of a KC trade apparently was so close last night that pitcher Michael Lorenzen had been warming up before the game, prepared to take Cueto's place.  The deal fell through, for a time, but the two teams reconnected Sunday morning to complete a swap.
Cueto has been a rumored trade candidate for some time now but the Reds were apparently reluctant to move any of their key pieces before this year's All-Star Game, which was played in Cincinnati.  Now that the All-Star festivities are in the rear view mirror and the Reds are at 43-52, there was little reason for them to hang on to the ace.  Cueto is earning a relatively modest $10MM salary in 2015, of which less than $4.3MM remains.
Through 19 starts this season, Cueto has posted a 2.62 ERA with 8.3 K/9 and 2.0 BB/9.  For his career, Cueto has posted a 3.21 ERA with 7.5 K/9 and 2.6 BB/9 across eight seasons with the Reds.  Cueto didn't get to pitch in front of his fans in this year's All-Star game but he did earn an All-Star nod in 2014, his best complete season to date.
Finnegan, a left-hander, was rated as the No. 55 prospect in the nation by Baseball America heading into the 2015 season.  In seven starts and four relief appearances this season between the Double-A and Triple-A levels, Finnegan has posted a 5.00 ERA with 10.7 K/9 and 6.3 BB/9.  Those numbers aren't impressive, but they also came in a limited sample size of 27 innings.  At the big league level this year, Finnegan owns a 2.96 ERA with 7.8 K/9 and 4.8 BB/9 in 14 relief appearances.
Rated as the No. 18 prospect in the country by Baseball America prior to 2011, the 25-year-old Lamb has ascended the ranks of KC's farm system but has yet to make his big league debut.  Tommy John surgery in 2011 kept him from pitching for the better part of two seasons and slowed his development.  So far this season, however, he's looking sharp in Triple-A Omaha, pitching to a 2.67 ERA with 9.2 K/9 and 2.8 BB/9 in 17 starts. In years past, BA has praised Lamb for his control and changeup.
Reed, a left-handed reliever, has split his time between Advanced-A ball and Double-A this year.  Across 15 starts and three relief appearances, the 2013 second-round pick has pitched to a 2.53 ERA with 7.9 K/9 and 2.4 BB/9.
The agreement was first reported byKen Rosenthal of FOX Sports (on Twitter).  Details added by Jon Paul Morosi of FOX Sports (on Twitter), Jeff Passan of Yahoo Sports (on Twitter), Mark Sheldon of MLB.com (on Twitter), and John Fay of the Cincinnati Enquirer (on Twitter).