9:10pm: Jon Heyman reports (via Twitter) that Carter can earn an additional $500K based on plate appearances, meaning his contract will max out at $3MM in 2016. That's a lower baseline than the $4.175MM upon which his projected 2016 raise was based, meaning that even if Carter struggles similarly in terms of batting average this coming season, his projected price tag should come in south of this winter's $5.6MM. And, if he does end up with a projection that sizable, it'll likely be due to markedly increased performance, in which case the Brewers probably wouldn't mind the salary bump.
6:32pm: The Brewers announced on Wednesday that they have signed slugging first baseman Chris Carter to a one-year contract. He'll reportedly earn $2.5MM with the chance to add to that salary via performance incentives. Carter's contract also contains incentives that can boost the value of his deal. The agreement will reunite the Sports Management Partners client with GM David Stearns, who served as assistant GM in the Astros' front office before being named general manager in Milwaukee.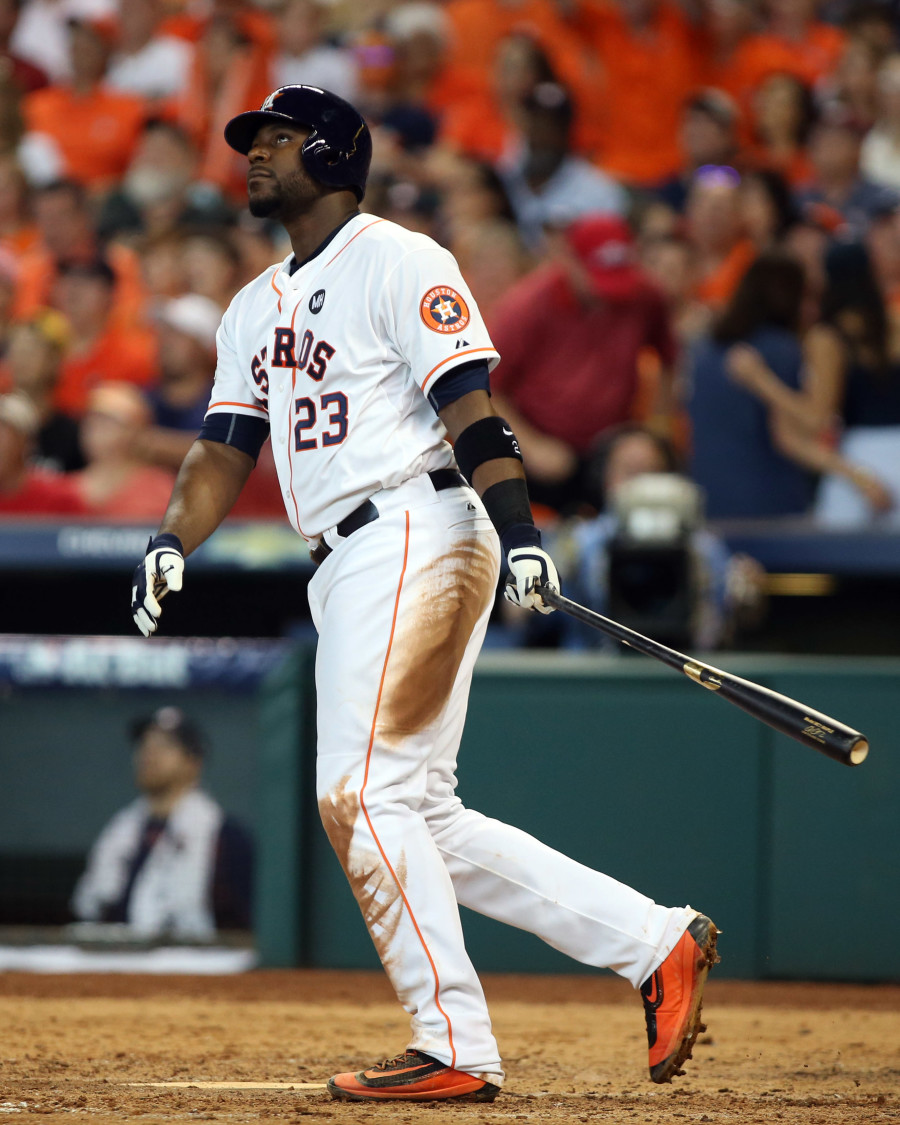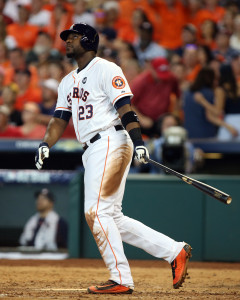 "We are pleased to be able to add Chris to our organization," said Stearns in a press release announcing the move. "Over the past three seasons, Chris has proven to be one of the most consistent power threats in the game. We believe that his skills and experiences will complement our team well and provide additional production to our lineup."
Carter, 29, has spent the past three seasons in Houston, batting a combined .218/.312/.459 with 90 home runs while spending the majority of his time at first base and designated hitter. However, a .199/.307/.427 batting line, 32.8 percent strikeout rate, projected $5.6MM salary (via MLBTR contributor Matt Swartz) and the presence of rising prospects A.J. Reed and Tyler White led Houston to non-tender the slugger back on Dec. 2.
Presumably, Carter will become the Brewers' primary first baseman, as the team has traded away incumbent first basemen Adam Lind and Jason Rogers over the past few weeks. While defense isn't Carter's strong point (-8 UZR/150, -14 DRS in 2064 career innings) and his strikeouts do yield a low batting average, Carter is one of baseball's most powerful hitters. Over the past three seasons, his 90 home runs rank eighth in the Majors, and his .241 isolated power mark places him 11th among qualified batters. Of course, Carter's 33.7 percent strikeout rate in that time also is the highest in all of baseball.
Carter was eligible for arbitration for the second time as a Super Two player this offseason at the time of his non-tender, meaning the Brewers will be able to control him for up to three seasons if he remains productive enough to justify the raises he'll receive via the arbitration process.
Kristie Rieken of the Associated Press first reported the agreement and Carter's guarantee (Twitter link).
Photo courtesy of USA Today Sports Images.