The Diamondbacks have acquired shortstop Jean Segura and reliever Tyler Wagner from the Brewers in exchange for starting pitcher Chase Anderson, second baseman Aaron Hill, and prospect Isan Diaz, tweets Keith Law of ESPN. The Brewers will also receive $5.5MM to partially cover the $12MM owed to Hill, hears Nick Piecoro of the Arizona Republic (tweet). The Diamondbacks and Brewers have confirmed the deal.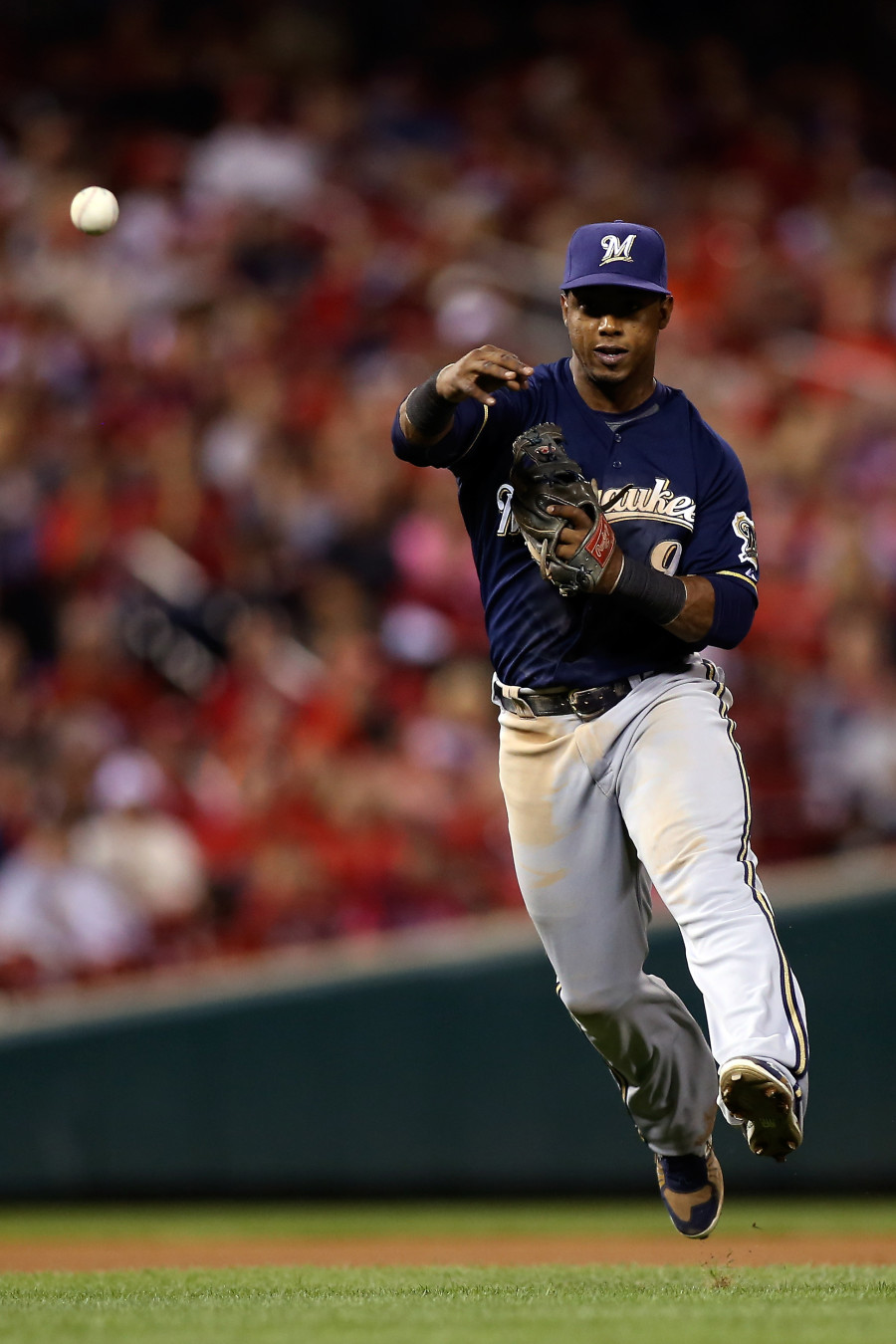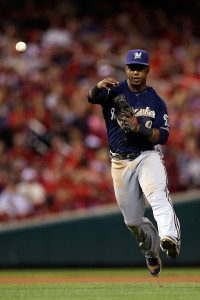 Segura, soon-to-be 26, was an oft-rumored trade candidate for the rebuilding Brewers. He broke out in 2013 as a 23-year-old with a 3.5 WAR season. He hit a solid .294/.329/.423 with 12 home runs, 44 stolen bases, and league average defense. However, he slumped steeply in the second half of that season, foreshadowing his struggles over the next two campaigns. Since his first full season, Segura has offered replacement level production in 1,141 plate appearances.
In Arizona, Segura will join the defensively-minded Nick Ahmed and Chris Owings. Ahmed is coming off a solid 1.7 WAR season, but his .226/.275/.359 leaves a lot to be desired at the plate. Owings spent most of 2015 at second base where he was expected to return this year. The addition of Segura not only gives the club more depth up the middle, it will give them the opportunity to mix and match offensive and defensive skill sets as needed.
Interestingly, the Angels once included Segura in a package for Zack Greinke (h/t Bill Shaiken of the LA Times). He'll now have an opportunity to play alongside the ace. Per Bob Nightengale of USA Today (tweet), Segura will start for the DBacks – probably at second base. However, GM Dave Stewart told reporters including Nick Piecoro of Arizona Central Sports (tweet) that Segura would compete for the shortstop job. Segura has three more seasons of club control. He avoided arbitration with Milwaukee earlier this offseason, signing for $2.6MM. He's a future non-tender candidate if he does not rebound this season.
The trade creates an opportunity for the Brewers to fully evaluate Jonathan Villar before top prospect Orlando Arcia is ready to join the club. GM David Stearns confirmed that Arcia will begin the year in Triple-A. Villar, who the Brewers acquired from the Astros earlier in the offseason for Cy Sneed, has played in parts of three major league seasons. He's offered replacement level production to date, but he features an intriguing combination of power and speed for a middle infielder.
Wagner, 25, is a starting pitcher prospect. The righty averaged roughly 90 mph with his fastball in a three start debut last season. In the minors, he was said to top out at 95 mph with his sinker. He has a solid command and control profile but lacks big swing-and-miss stuff. The DBacks have plenty of pitching depth so Wagner will likely report to Triple-A or revert to the bullpen – he was a college closer.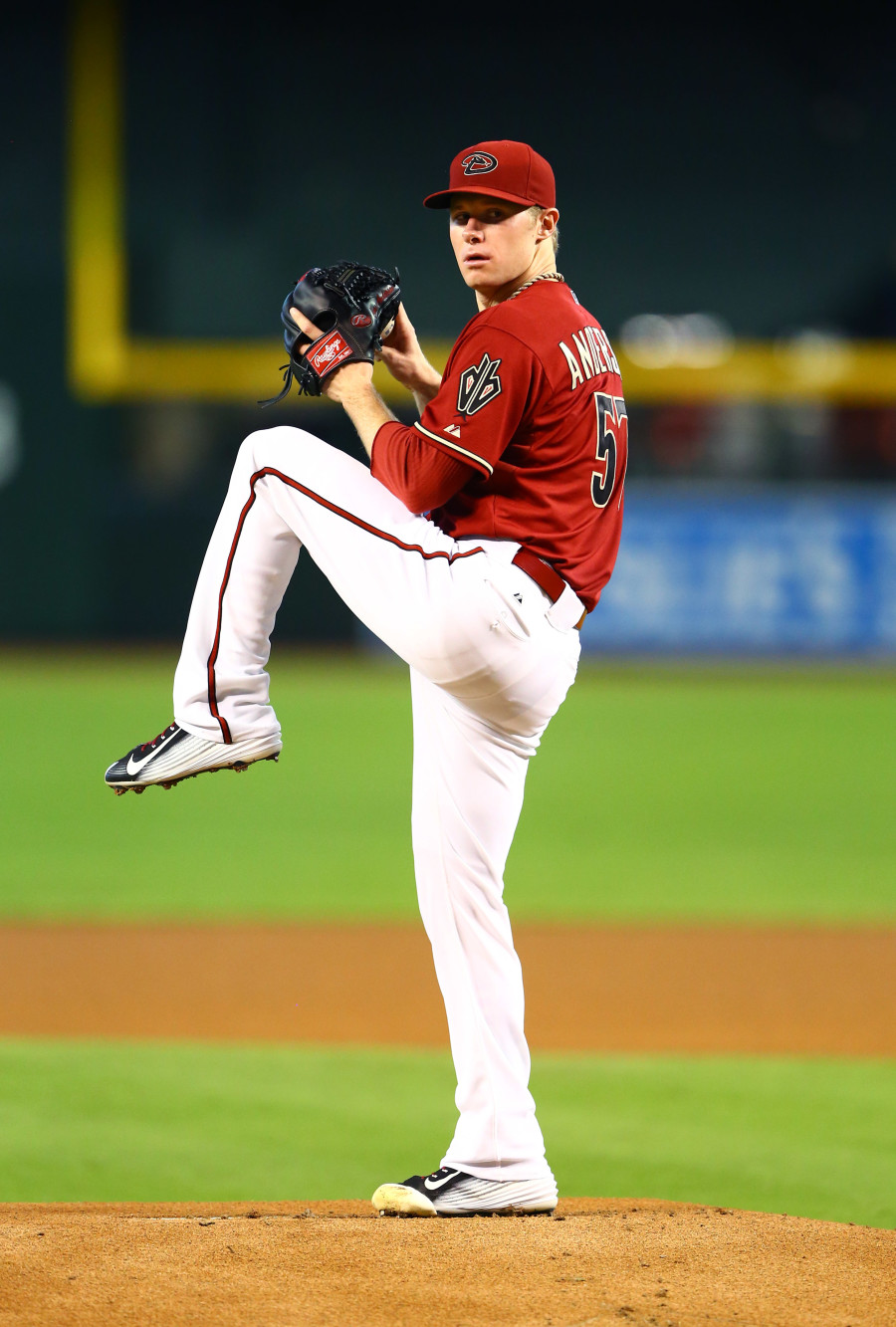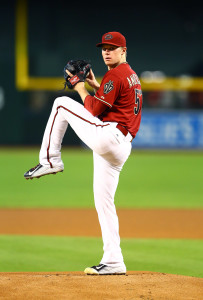 On the Brewers end of the haul, Anderson is the jewel of the trade. The 28-year-old is a reliable changeup specialist. In 267 career innings, he has a 4.18 ERA (4.17 FIP) with 7.28 K/9 and 2.70 BB/9. His stuff performed slightly better in 2014 than 2015 as evidenced by superior strikeout and swinging strike rates. As a slightly homer prone fly ball pitcher, he's not a great fit for power happy Miller Park (the same was true at Chase Field). Anderson comes with five seasons of club control and will be a member of the rotation.
Hill, the veteran of the trade, has declined steadily since a peak season in 2012. Injuries and playing time battles held him to 353 plate appearances last season. He hit just .230/.295/.345. Entering his age 34 season, he's owed $12MM in the final year of his contract. Per Haudricourt (tweet), Stearns envisions an active role for Hill mentoring the club's many young middle infielders. He's an obvious fit as a platoon mate for Scooter Gennett who rarely plays against left-handed pitching.
The Brewers also acquired a high quality prospect in the form of Diaz. Baseball America rated Diaz the ninth best prospect in the Arizona system. 20 in May, Diaz is coming off a strong season in rookie ball in which he was dubbed the MVP of the Pioneer League. He hit .360/.436/.640 with 13 home runs and 12 stolen bases in 312 plate appearances. The former second round pick will remain at shortstop for the time being, although his future home may be farther down the defensive spectrum.
Photos courtesy of USA Today Sports Images.