The Dodgers have reached agreement on a two-year deal with second baseman Howie Kendrick, according to Ken Rosenthal of FOX Sports (Twitter links). Kendrick gets a $20MM guarantee over the two years, Jon Heyman tweets.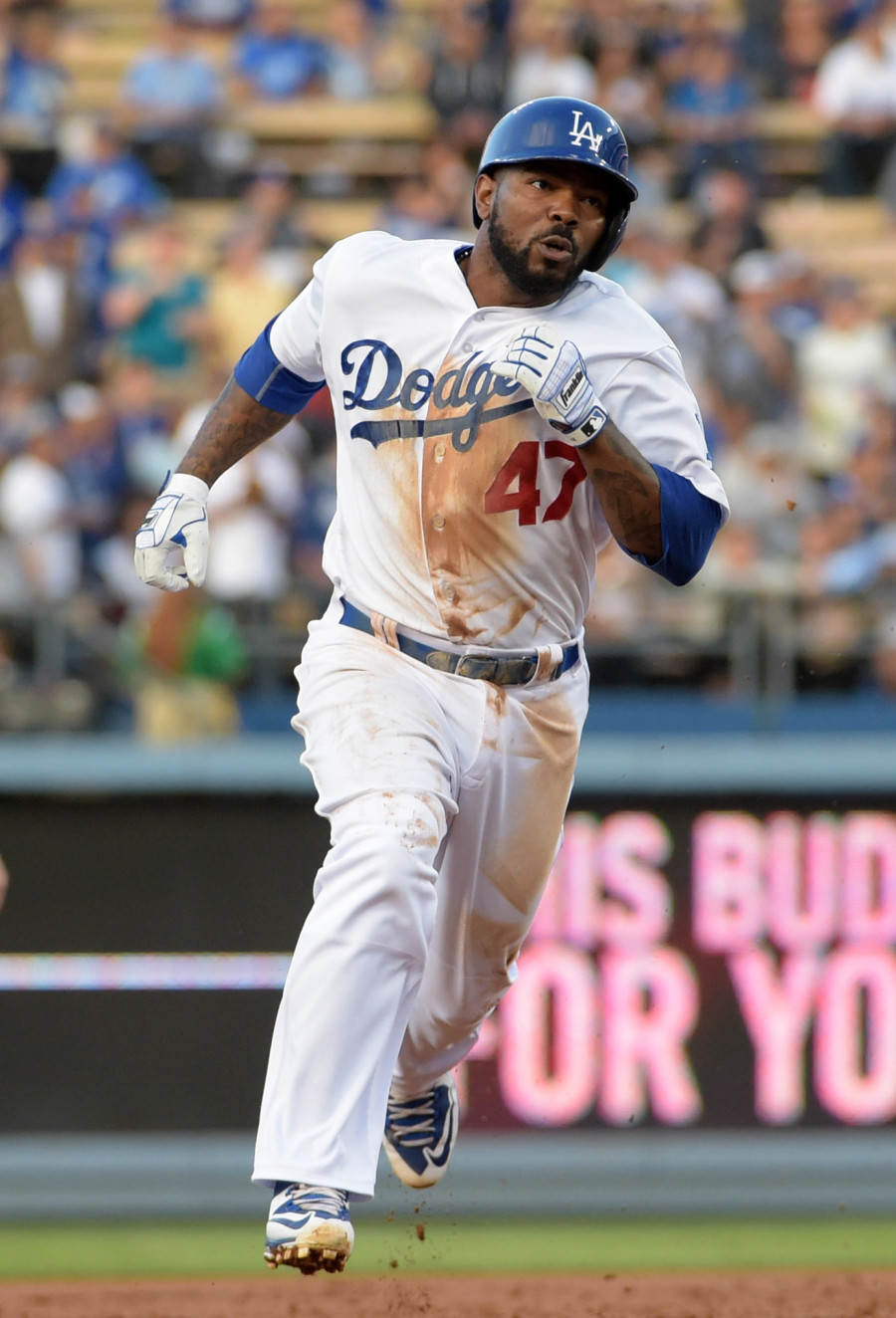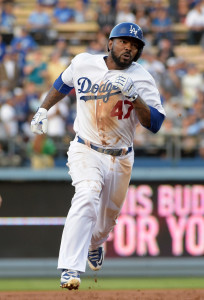 With the move, Los Angeles will sacrifice its chance to tack on an additional draft selection. Kendrick, 32, turned down a $15.8MM qualifying offer from the club earlier in the offseason. As MLBTR's Steve Adams explained earlier today, the Dodgers stood to increase their draft pool had Kendrick headed elsewhere.
Instead, the club will add Kendrick right back into a crowded mix of position players. Presumably, he'll see the bulk of the time at second, displacing an anticipated Enrique Hernandez/Chase Utley platoon. But Hernandez could also spell Corey Seager at short and Joc Pederson in center, while Utley can not only spend time at second but also might fill in for Justin Turner at third. Players such as Micah Johnson, Charlie Culberson, and Alex Guerrero could also feature in the infield mix.
Coming into the winter, MLBTR's Tim Dierkes had predicted that Kendrick could land $50MM over four years. Clearly, he stands to fall well shy of that after his market failed to develop as anticipated. It's not difficult to see that market developments played a huge role, along with the qualifying offer.
The older Ben Zobrist hit on a $56MM guarantee, besting his own projection. He didn't carry draft compensation requirements since he was traded in mid-season. Meanwhile, the younger but also QO-bound Daniel Murphy came closer to his expectations with a three-year, $37.5MM pact. But Kendrick was left without an obvious place as the board began to clear. As Steve Adams and I discussed just yesterday on the MLBTR podcast, even the best apparent landing spots all had complications. Indeed, he'll ultimately take home a guarantee that barely tops that reached by the less-accomplished Asdrubal Cabrera.
At the end of the day, the acquisition cost was much lower than Los Angeles paid the last time they added Kendrick. The Dodgers sent young lefty Andrew Heaney last year for Kendrick (and his $9.5MM salary). And as the qualifying offer shows, the team was willing to pay him over three-quarters of the total value of his new contract for just one season.
As things shook out, it looks like a nice get for the depth-focused Dodgers. While Kendrick dealt with some injuries late last year, and is certainly not the youngest open market option, he's been a steadily excellent performer for quite some time. Since taking over full-time duties at second with the Angels back in 2010, Kendrick has carried a sturdy .289/.332/.418 batting line. And he's rarely varied too far from that production level, making him one of the more reliably above-average hitters in the league.
It's been a while since Kendrick put up his career best of 18 long balls, but he's a reasonable bet to approach or exceed double digits in that area. And the same holds in the stolen base department, though he's more of an average overall baserunner than a plus in that area. It's tough to judge the defensive component for the respected veteran. Kendrick undoubtedly slipped last year, with roundly negative overall glovework in the eyes of both UZR and DRS. But he's generally been at least an average defender over his career, and even if his loss of range proves permanent, he is still reliable on more easily-made plays.
Photo courtesy of USA Today Sports Images.