The Marlins have officially announced the extension of second baseman Dee Gordon, meaning he'll join the organization's stable of talented, young players under team control for the foreseeable future. The reigning National League batting champion, a client of the Beverly Hills Sports Council, will receive five guaranteed years in a deal that comes with a sixth-year vesting option, per the announcement.
Gordon will take home a $50MM guarantee for his age 28 through 32 seasons, according to reports. That includes a $1.5MM signing bonus and yearly salaries of $3MM (2016), $7.5MM (2017), $10.5MM (2018), $13MM (2019) and $13.5MM (2020). Also, the sixth-year option contains a $1MM buyout. If it is triggered — by Gordon reaching 600 plate appearances in the prior season or 1,200 total over the preceding two years — then he'd stand to earn $14MM in 2021 to bring the total value of the contract to $63MM. The contract doesn't contain a no-trade clause, although the Marlins generally don't include such provisions as a general club policy.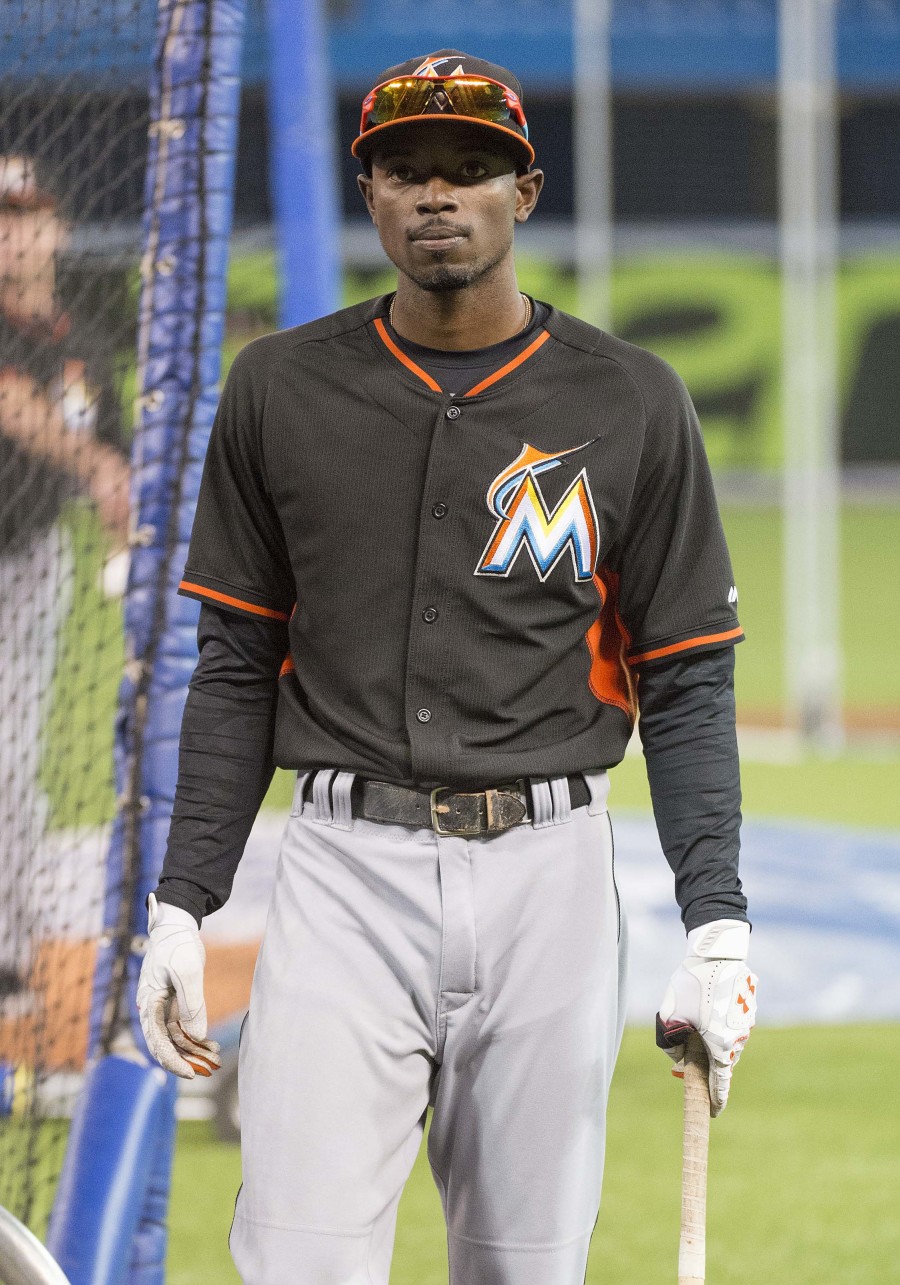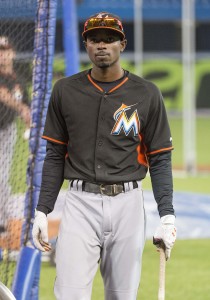 A former fourth-round pick of the Dodgers, Gordon rated as one of the game's brightest prospects from 2010-11 but didn't establish himself early on and soon dropped off of those same prospect rankings. After struggling greatly at the Major League level in both 2012 and 2013, Gordon cemented himself as a regular in 2014 at the age of 26, batting .289/.326/.378 and leading the National League in both triples (12) and stolen bases (64).
That breakout was enough to pique the Marlins' trade interest, and Miami parted with highly touted left-handed pitching prospect Andrew Heaney as well as versatile utility man Enrique Hernandez, right-hander Chris Hatcher and catching prospect Austin Barnes to land Gordon, fellow infielder Miguel Rojas and Dan Haren from Los Angeles in a 2014 Winter Meetings blockbuster.
Gordon's first season with Miami went better than perhaps anyone could have expected, as he captured the National League batting crown and posted an outstanding .333/.359/.418 batting line with four homers, 58 stolen bases and markedly improved defensive contributions according to metrics such as Defensive Runs Saved (+13) and Ultimate Zone Rating (+6.4). Gordon made his second consecutive All-Star team  in 2015 and also earned his first Silver Slugger and Gold Glove Awards in recognition of his brilliant season. Fangraphs rated his overall contributions at 4.6 wins above replacement and Baseball-Reference rated him at 4.9 WAR.
With this extension, the Marlins will buy out Gordon's three remaining arbitration seasons as well as two free-agent years, with a vesting option that can extend the deal into what would have been his third free-agent year. That, perhaps, served as a compromise between the two sides, as the Marlins had reportedly been interested in a five-year term, whereas Gordon's camp was said to be eyeing a seven-year deal. If the option is ultimately triggered, this contract will cover Gordon's age-27 through age-32 seasons, allowing him to once again hit the open market at the age of 33.
MLBTR contributor Matt Swartz had pegged Gordon for a $5.9MM salary in 2016 — one year after he had earned $2.5MM as a Super Two player. Gordon would've been eligible for arbitration two more times after this season, so it's probably reasonable to expect that his remaining three arbitration seasons could have been worth anywhere from $25-27MM. That would suggest a value somewhere in the range of about $12MM or so on each of his two free-agent seasons, with the third coming at a slightly higher price, dependent on Gordon's own performance. While Gordon would certainly receive a larger annual sum were he on the open market this winter, concessions are always necessary on the player side of the equation in order to receive guarantees of this nature so far in advance.
The Marlins were well-positioned to add another long-term commitment to their ledgers. Giancarlo Stanton's behemoth $325MM contract is, of course, the largest obligation on the books, but beyond that, Christian Yelich and the just-signed Wei-Yin Chen possess the only guaranteed contracts extending beyond the 2016 season.
Ken Rosenthal of FOX Sports reported the signing (Twitter link). Jon Heyman reported important financial details in a series of tweets: 1; 2; 3; 4.
Photo courtesy of USA Today Sports Images.