The Nationals and Blue Jays have officially struck a deal that will send outfielder Ben Revere to the Washington and reliever Drew Storen to Toronto, as Jon Heyman first reported on Twitter. A player to be named later will also head to D.C., and the Nats will kick in cash sufficient to offset the differences in the players' anticipated 2016 salaries, Ken Rosenthal of FOX Sports tweets.
MLBTR projects Revere to earn $6.7MM this year in arbitration. He's also eligible for one more season of arb control thereafter. Storen, meanwhile, projects at a $8.8MM salary in his final year of eligibility.
While it isn't quite a blockbuster, this move certainly rates as a significant trade for both clubs. As I noted in breaking down the Nats' offseason back in November, a deal along these lines between these two clubs has long made conceptual sense — though it's also understandable that both wanted to explore other possibilities before pulling the trigger. Much like the deal that sent Jon Niese to the Pirates for Neil Walker earlier this winter, this trade involves two similarly-priced assets being exchanged as each organization seeks to address their respective needs.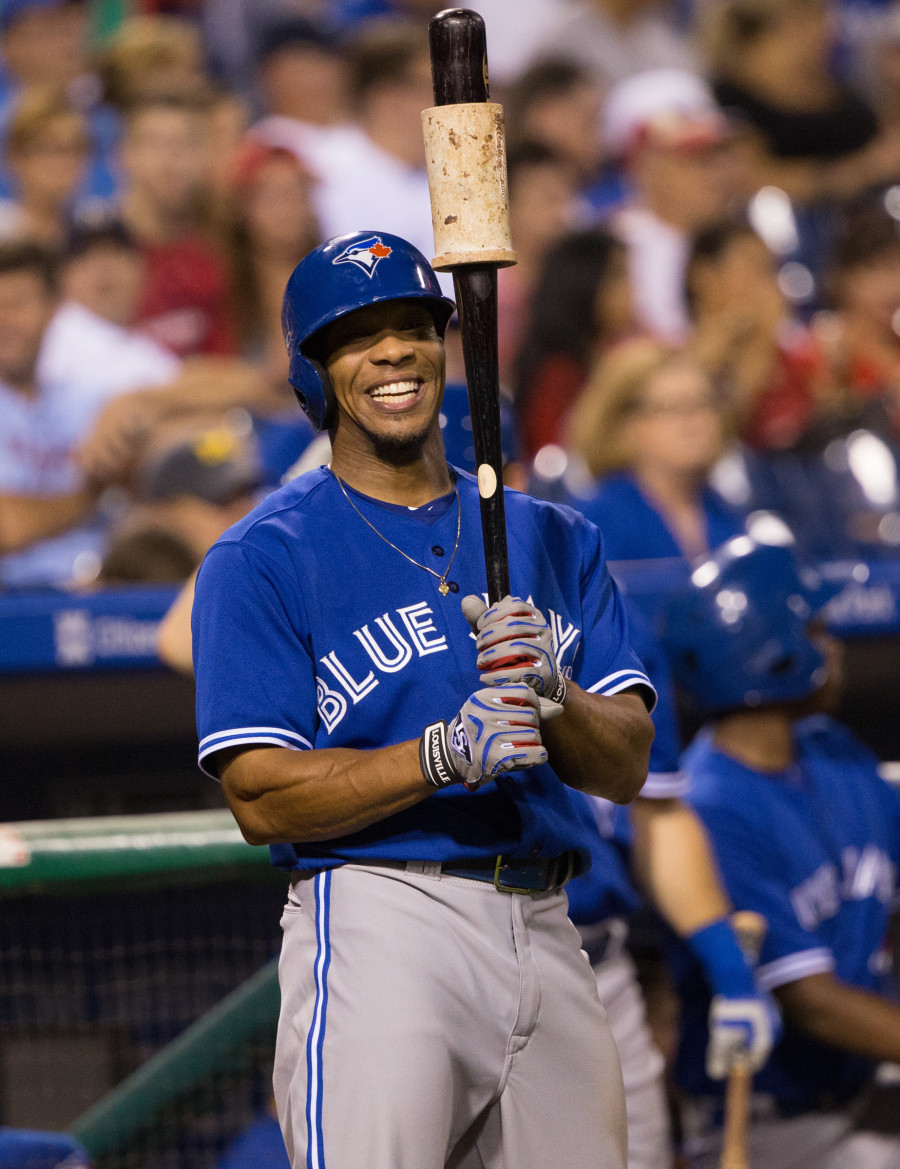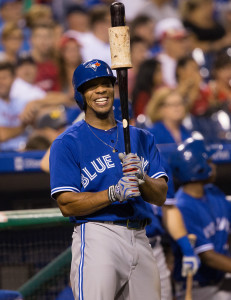 For the Nats, adding a left-handed-hitting outfielder who is capable of playing center field has long been a priority. While there have been suggestions at times that the club might have looked for a more significant piece to build out its outfield, it ultimately settled on a solid option in Revere who can share time in center with Michael Taylor and spell Jayson Werth in left, potentially creating a three-man rotation for two slots that should function well alongside Bryce Harper. In some ways, he's a faster, younger, lighter-hitting version of the just-departed Denard Span, though it's certainly arguable that the former Nat had a better glove.
The team's relationship with Storen had long seemed destined to end. After replacing him once in the closer's role with Rafael Soriano, the Nats ruffled some feathers by adding Jonathan Papelbon down the stretch last year. Needless to say, that move blew up in spectacular fashion, and seemingly created some tension between the organization and its former first-round draft pick.
On the Jays' side of the equation, Revere was something of a luxury. Acquired at the trade deadline last summer, his essential role can be filled by Michael Saunders, who missed all of last year but is expected to return to full strength in 2016. And Dalton Pompey also joins Kevin Pillar in the outfield mix (along with superstar Jose Bautista, of course).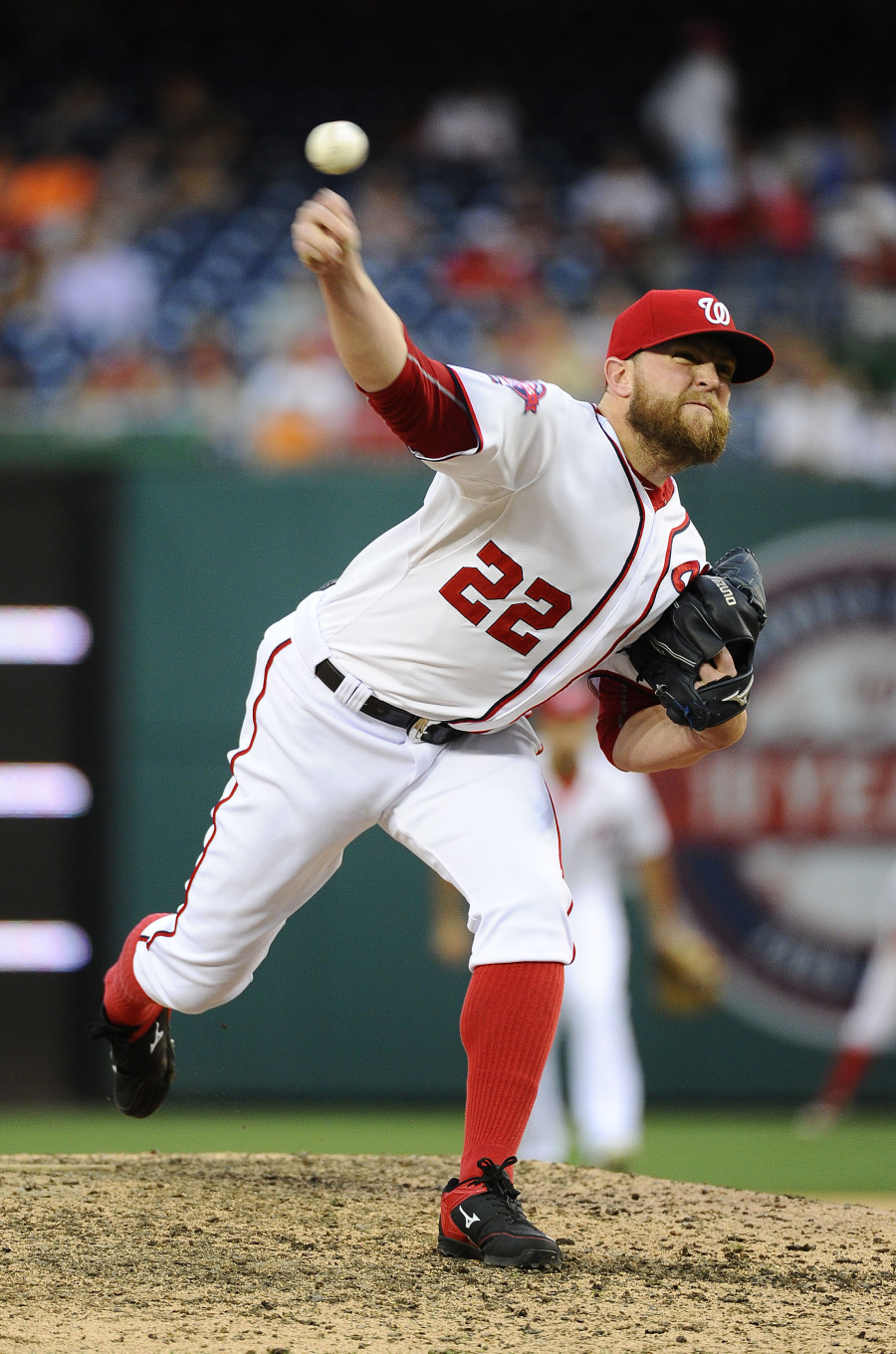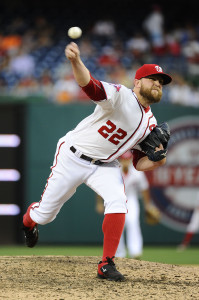 By bringing in Storen, the Jays have added a big arm to the back of the pen without taking on a lengthy commitment. There's no denying that the 28-year-old has struggled at times, but he's also been dominant for lengthy stretches. Whether he's serving in a set-up capacity in front of Roberto Osuna or even taking the 9th himself, there's good reason to believe that Storen can be a valuable late-inning arm.
Of course, both players in this trade come with their share of demerits. Revere, 27, doesn't hit for power or draw walks. Though he's always made a ton of good contact and doesn't strike out much, any dip in contact ability or speed could spell trouble. And he's a mystery on the defensive side of the equation. After garnering strong defensive metrics at times with the Twins, Revere has looked lost at times on his routes and generally received quite poor ratings in recent seasons.
So long as he can get on base enough, though, Revere seems a good bet at least to function as a solid fourth outfielder. He's still plenty young, and delivers serious value with his legs. He has 80 steals on the ledger over the last two years and is second only to speed demon Billy Hamilton in Fangraphs' total baserunning value measure (BsR) over those seasons. Notably, Revere has also generally posted neutral platoon splits, though he was quite a bit more effective last year against right-handed pitching.
And Storen has been somewhat fickle on the mound, with his general excellence sometimes punctured with ill-timed lapses. It's all but impossible to know whether that's a genuine cause for concern or just a sample blip, but there is a perception that he's faltered in the brightest lights. Of course, he's also locked up 95 saves, so it isn't as if he's a stranger to succeeding in high-leverage spots.
All told, Storen owns a 3.02 ERA in his 334 big league frames. He's struck out an average of 8.6 and walked 2.6 batters per nine for his career, but his K rate jumped significantly last season. Storen's average fastaball velocity trended up, topping 94 mph for the first time since 2012, and he got big results with his slider. He ended the season with a 12.2% swinging-strike rate that was the second best of his career. On the other hand, Storen also put up wider-than-usual platoon splits.
There are broader impacts here, too. For one thing, it now seems rather unlikely that the Nats will re-enter the outfield market. The move seemingly takes them out of the running for Gerardo Parra and would make a play for Justin Upton or Yoenis Cespedes seem even more remote. On the other hand, Washington could still stand to add to the bullpen and has been rumored to be considering moves in the starting staff as well. The Jays seem less likely to tinker at this point, though making a bullpen upgrade without taking on more salary could in theory open some creative options.
Photos courtesy of USA Today Sports Images.