When the Indians signed Nick Swisher to a four-year, $56MM deal prior to the 2013 season, they didn't anticipate his knees giving him serious trouble just one year in.  By 2015, the deal looked to be a bad one for the Indians and they were more than motivated to unload the money owed to him.  The Tribe found a taker in August, sending Swisher, Michael Bourn's bad contract, and $15MM to Atlanta for third baseman Chris Johnson.   Swisher says he completely understands the Indians' reasons for dealing him.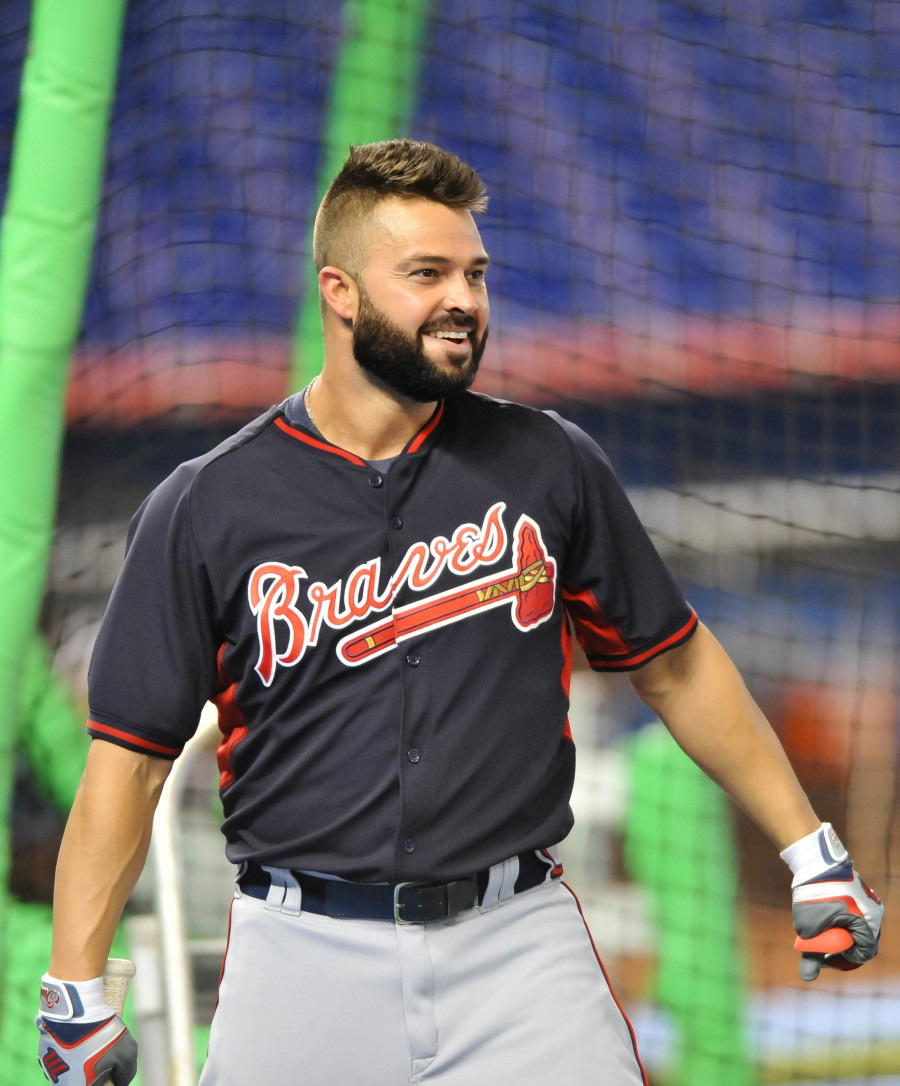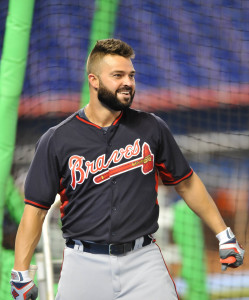 "It was a business move and I don't blame [the Indians] for doing that," Swisher told MLBTR prior to Friday's Spring Training game against the Phillies. "I got hurt in the second year of a five-year deal [his deal includes an option] and my production was down.  I was hired to do a job and I didn't get it done, so I don't blame them.  It made a lot of sense as a business move."
Now more than 18 months removed from double arthroscopic surgery on his knees, Swisher says that he "feels great" and is eager to show what he can do on the field.  After first undergoing surgery in 2014, Swisher turned in a weak .208/.278/.331 line and followed that up with an even worse .198/.261/.297 batting line in 30 games in 2015.  Now, he believes that he can inch closer to the form he displayed in the previous eight seasons, when he slashed .257/.362/.464 and averaged 26 homers per season.
If Swisher shows in Spring Training that he can hit reasonably well, he might not be in Atlanta for long.  In January, it was reported that the Braves would like to trade Swisher and/or Bourn before Opening Day.  The talk will heat up if Swisher starts raking in March, but don't expect the 35-year-old to be scanning the web for the latest mentions of his name.
"There's too much stuff going on to pay attention to that.  I've kind of been doing this for a little bit and in the offseason, people write stuff that has no truth to it.  I think, for me, I've been doing it long enough to know that it's all B.S.  Until something does happen, that's when you can really believe things," Swisher said.
Swisher finds himself on a team that is designed to compete in 2017, not 2016.  The veteran understands the team's plan but he is not necessarily crazy about the prospect of spending the year in the cellar.
"It's different.  It's something I'm not used to.  Where I'm at in my life and my career, I want to win and I want to win now.  I don't know how many years I got left," said Swisher.  "I just know that I want to keep going out there and keep enjoying this piece of grass every day that I keep coming out to.  I'm just so fortunate in my career and I've been able to do a lot of great things.  I just want to ride this thing until the wheels fall off and I want to make my mark on this game, somehow."
Photo courtesy of USA Today Sports Images.