It has been a dozen years since the Yankees swung a trade for outfielder Nick Swisher, who paid immediate dividends as part of the franchise and whose acquisition continues to benefit the organization to this day. On Nov. 13, 2008, the Yankees sent two minor league pitchers – Jeff Marquez and Jhonny Nunez – as well as veteran infielder Wilson Betemit to the White Sox for Swisher and young hurler Kanekoa Texeira. Most of the pieces in the swap – Marquez, Nunez and Texeira – failed to pan out in the majors, but the move revived the switch-hitting Swisher's career and helped him land a sizable payday in free agency down the road.
If we go back to the start, Swisher opened his career as a rather effective member of the Athletics, who chose him 16th overall in the 2002 draft. As a member of the big club from 2004-07, Swisher batted .251/.361/.464 (118 wRC+) with 80 home runs and 10.0 fWAR over 1,924 plate appearances, aiding Oakland in three plus-.500 seasons and a playoff berth. However, almost six years after spending a high pick on him, the A's sold the affable Swisher, dealing him to the White Sox in January 2008 for a package led by left-hander Gio Gonzalez. That worked out fine for Oakland, which received a couple terrific years from Gonzalez before trading him to the Nationals in December 2011 in yet another notable transaction.
While the A's profited from Gonzalez's presence, his career took a bad turn in his first year out of Oakland. The 2008 campaign was one of the worst of Swisher's time in the game, and he was unable to win the favor of then-White Sox manager Ozzie Guillen as a result. While Swisher was seemingly a solid clubhouse presence in the majors, Guillen thought the opposite. He said in November 2008, a little while after the White Sox parted with Swisher: "To be honest with you, I was not happy with the way he was reacting at the end of the season. He wasn't helping me either."  Maybe the relationship would have been better had Swisher produced, though he instead struggled to a .219/.332/.410 line (93 wRC+) in 588 PA. But Swisher did pop 24 home runs, his third of nine straight seasons with 20-plus, and Yankees general manager Brian Cashman decided to buy low on him.
To this day, the Swisher pickup looks like one of the most brilliant decisions of Cashman's lengthy tenure atop New York's front office. Swisher was a quality contributor throughout his time as a Yankee, including in a 2009 campaign that saw the team win its most recent World Series championship. From that season through 2012, Swisher's last as a Yankee, he hit .268/.367/.483 (128 wRC+) with 105 HRs and 14.4 fWAR across 2,501 PA, also earning his lone All-Star berth in the process. But the Yankees were not willing to commit to Swisher once he became a free agent before 2013, which, for multiple reasons, was a wise call in hindsight.
In January 2013, the Ohio-born Swisher returned to his native state on a four-year, $56MM contract with the Indians. Unfortunately for Cleveland, it didn't get anything close to the Yankees' version of Swisher. Owing in part to knee problems, Swisher slashed a below-average .228/.311/.377 (92 wRC+) with 32 homers and minus-0.5 fWAR in 1,146 PA in an Indians uniform. They dealt Swisher and fellow outfielder Michael Bourn to the Braves for infielder Chris Johnson in August 2015. That proved to be Swisher's final season in MLB, though he did return to the Yankees on a minor league contract in 2016 before his career came to an end later that year.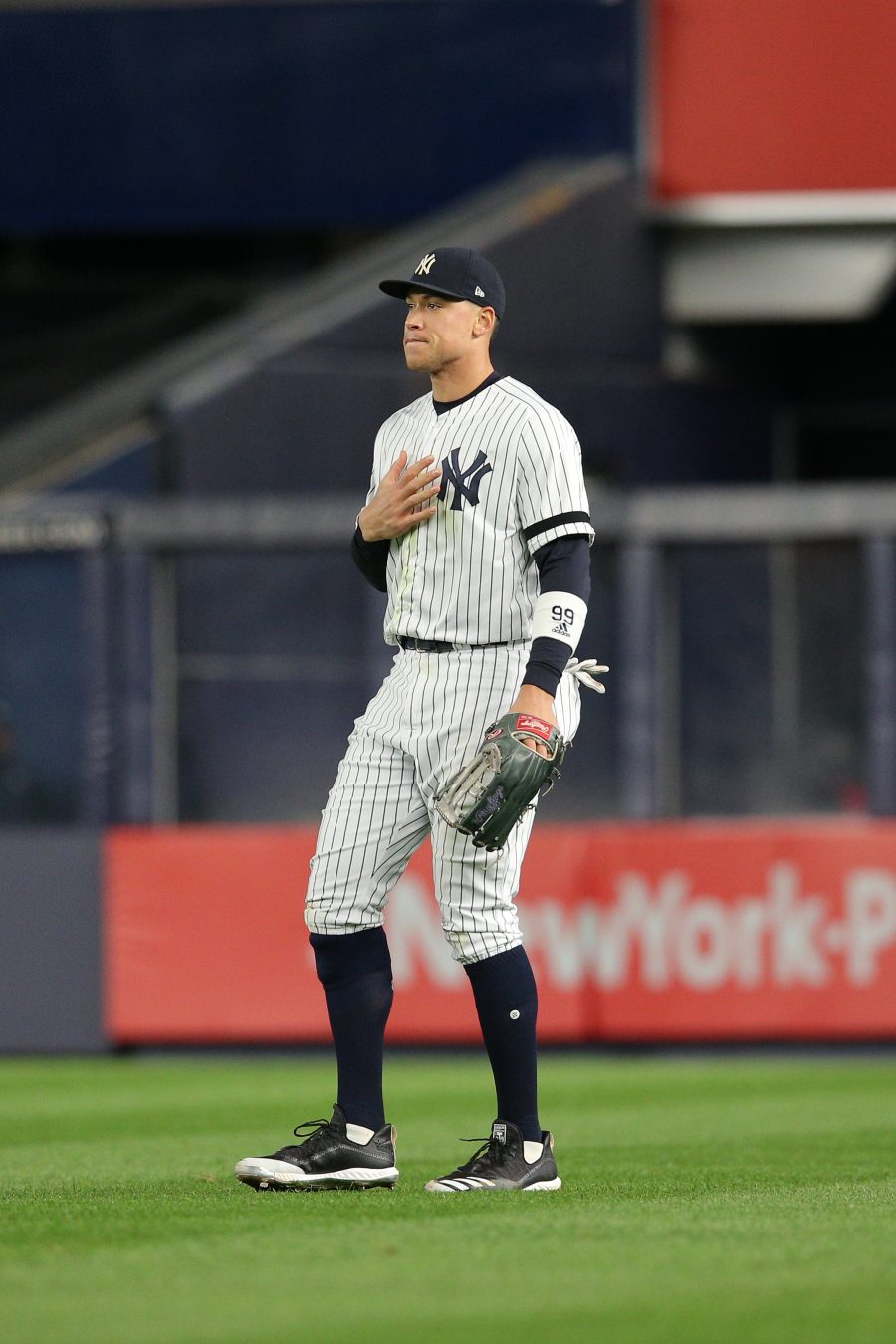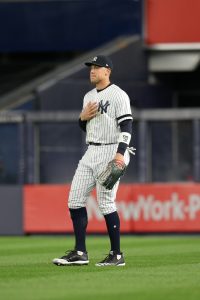 The season after Swisher said goodbye to pro baseball, another star was born in New York. Towering right fielder Aaron Judge, a top 100 prospect in his younger days, exploded on the scene in 2017, batting .284/.422/.627 (174 wRC+), smacking 52 homers and racking up 8.3 fWAR. Judge fell short of AL MVP honors then, but he won Rookie of the Year in his league and was part of a club that took the eventual title-winning Astros to a seven-game LCS.
While injuries have somewhat limited Judge's availability since his initial season, you can't argue with the production he has managed when he has been able to take the field. Since his second year, Judge has recorded a line of .278/.392/.528 (good for a 146 wRC+) and amassed 54 dingers with 9.7 fWAR.
Judge is now 28 years old, a two-time All-Star and perhaps the face of the Bronx-based franchise, but he may have never gotten there if not for Swisher. Allowing Swisher to depart in free agency entitled the Yankees to a compensatory selection in the ensuing draft. They used that pick, No. 32 in 2013, on Judge – a former Fresno State Bulldog. So, not only did the Yankees benefit from Swisher's best seasons as a pro, but stealing him from the White Sox 12 years ago is still paying off for them in a big way.
Photo courtesy of USA Today Sports Images.