The Tigers will promote right-hander Michael Fulmer to make his Major League debut against the Twins on Friday, reports MLive.com's Chris Iott (via Twitter).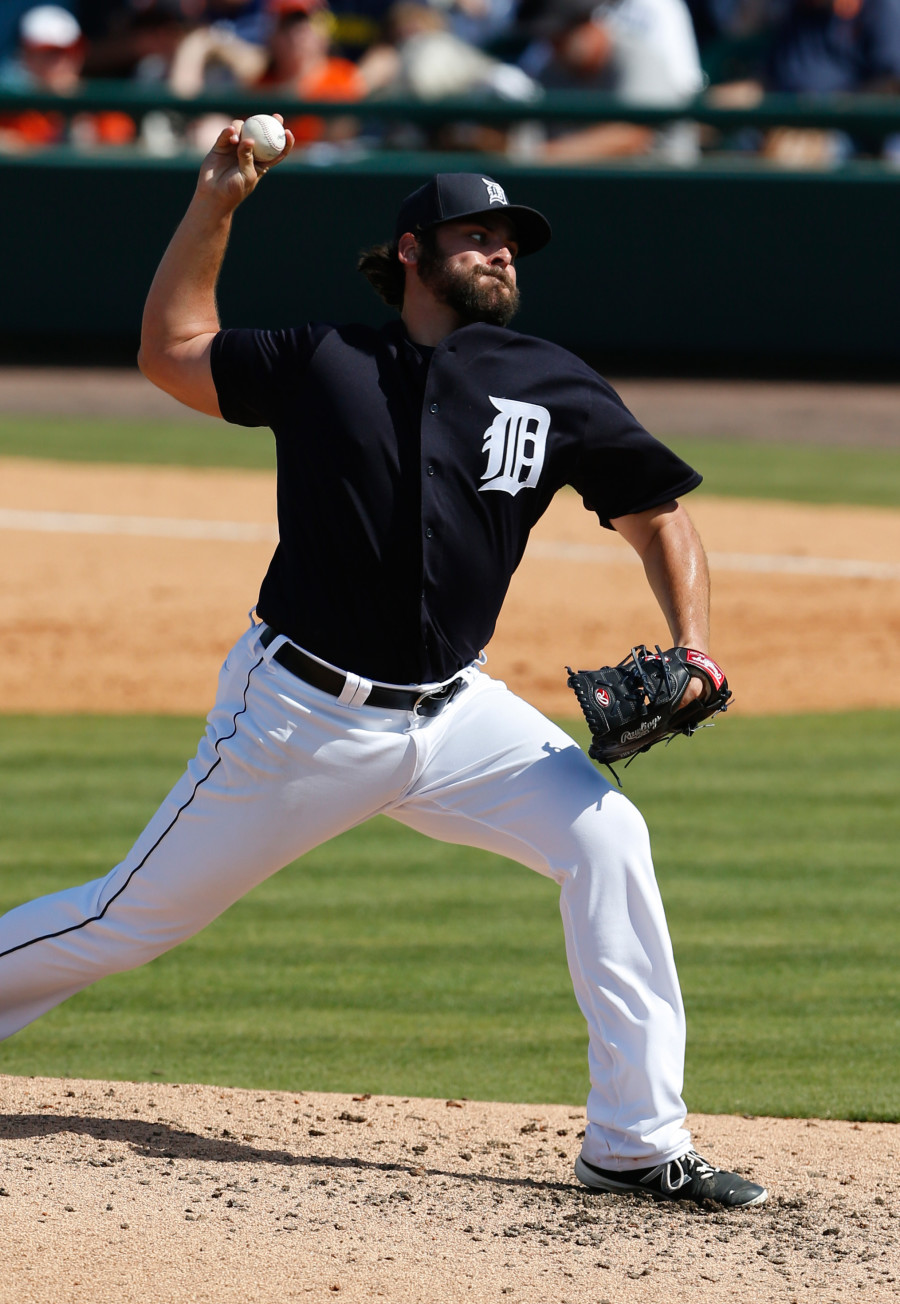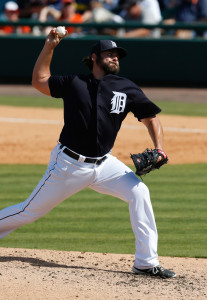 Fulmer, acquired from the Mets last summer in the trade that sent Yoenis Cespedes to New York, rated as the game's No. 47 prospect entering this season, according to Baseball America. Other prospect outlets agreed, as ESPN's Keith Law rated him 48th, MLB.com rated him 50th and Baseball Prospectus rated him 87th.
The 23-year-old Fulmer hasn't exactly dominated at the Triple-A level, yielding seven earned runs on 16 hits and five walks with 20 strikeouts in 15 1/3 innings thus far. That marks his first action at the top minor league level, as the former No. 44 overall draft pick split the 2015 campaign between Class-A Advanced and Double-A, working to a combined 2.24 ERA with a 125-to-30 K/BB ratio in 124 2/3 innings. BA gives Fulmer credit for two plus pitches — his fastball and slider — and writes that he could be a No. 3 starter or, if durability issues persist, a shutdown arm at the back of the bullpen. Law is higher on Fulmer's changeup than BA, calling solid-average as opposed to fringe-average. Law and MLB.com both give him praise for an average curveball as well. All of the scouting reports on Fulmer note that he was on the cusp of big league readiness.
Fulmer is already on the club's 40-man roster, so the club needs only to clear a spot on the active roster for him. That will be accomplished by placing fellow right-hander Shane Greene on the 15-day disabled list, tweets Iott. Greene had been previously occupying the fifth spot in the rotation, and it's conceivable that a strong showing from Fulmer will create a long-term opportunity for him. Left-handers Daniel Norris and Matt Boyd remain as alternatives in the Triple-A rotation, in the event that Fulmer falters or that further injuries arise among the Detroit starting staff.
Fulmer's debut will come nearly four weeks into the regular season, meaning that the right-hander won't be able to accrue a full year of service, even if he remains in the Majors for the long haul this year. He will, however, be a very likely Super Two player if he is in the Majors to stay, finishing the season with 158 days of big league service. The Super Two cutoff is typically in the 2.122 to 2.140 range, so unless Fulmer were to be sent down in the future, he'd be on pace to arbitration eligible four times, should he stick on the roster.
This marks the fifth time in the past week that a Top 100 starting pitcher has been promoted to make his big league debut. Since Saturday, we've seen Rays lefty Blake Snell, Braves righty Aaron Blair and Twins right-hander Jose Berrios make their big league debuts, while A's southpaw Sean Manaea is slated to make his MLB debut on the same day as Fulmer.
Photo courtesy of USA Today Sports Images.