3:54pm: FanRag's Jon Heyman reports that the Pirates sent about $500K to the Nationals as part of the deal (Twitter link).
2:00pm: The Nationals officially have struck a deal to acquire Pirates closer Mark Melancon, finally getting the late-inning upgrade they've been seeking. Southpaw Felipe Rivero is heading to Pittsburgh in return, with lefty pitching prospect Taylor Hearn rounding out the package.
Washington also gets cash in the deal, per Chelsea Janes of the Washington Post (via Twitter). Melancon is playing on a $9.65MM salary this year before reaching free agency. As a result of the mid-season move, the righty will not be eligible to receive a qualifying offer, which means he'll enter the market free and clear of draft compensation.
The Nats have long been connected to the top of the relief market with incumbent Jonathan Papelbon struggling to hold down the ninth. The Nats picked him up this time last year, but while he had at least gotten the job done despite declining peripherals, the results have been bleak of late. While the team chased Aroldis Chapman, it wasn't willing to meet the high asking price. And the Nats also balked at the apparent requests of a top-tier prospect in exchange for top closers Andrew Miller and Wade Davis — each of whom come with future control.
[Related: Updated Washington Nationals and Pittsburgh Pirates Depth Charts]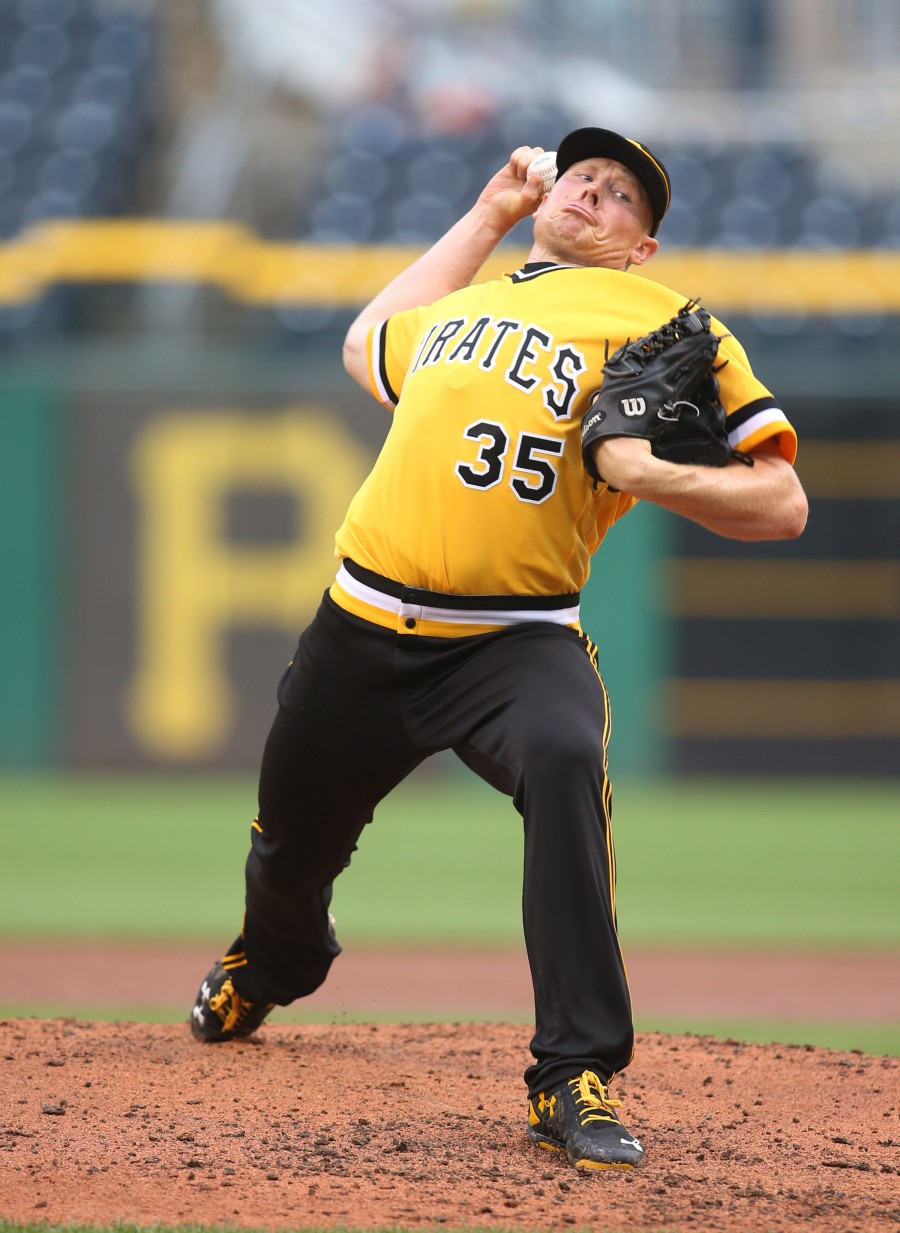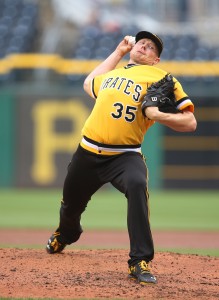 Melancon, 31, unquestionably constitutes a significant upgrade, though the loss of Rivero means that the team has lost a high-powered lefty from its roster. Still, it's hard to argue with the decision to plug an established late-inning arm into the mix. The Nats can still turn to another power southpaw in Sammy Solis as well as crafty veteran Oliver Perez. Taking the broader perspective, the club certainly got more than it might have hoped for when it acquired Rivero as part of the early-2014 deal that brought backup catcher Jose Lobaton to D.C. in exchange for righty Nate Karns.
Interestingly, Melancon fits more the profile of Papelbon than of the other arms that D.C. reportedly targeted. He works in the 91 to 92 mph range with his average fastball and carries a swinging strike rate in the low-double digits. But as the now-aging Papelbon once did, Melancon has an increasingly lengthy record of pure excellence. Since coming to Pittsburgh in a seemingly minor trade, he has pitched to a 1.80 ERA with 8.3 K/9 and just 1.5 BB/9 across 260 1/3 innings. It has been more of the same this year, though Melancon's typically outstanding groundball rate has dipped just below 50%. He currently sports a 1.51 ERA with 8.2 K/9 and 1.9 BB/9, right at his now-established rates.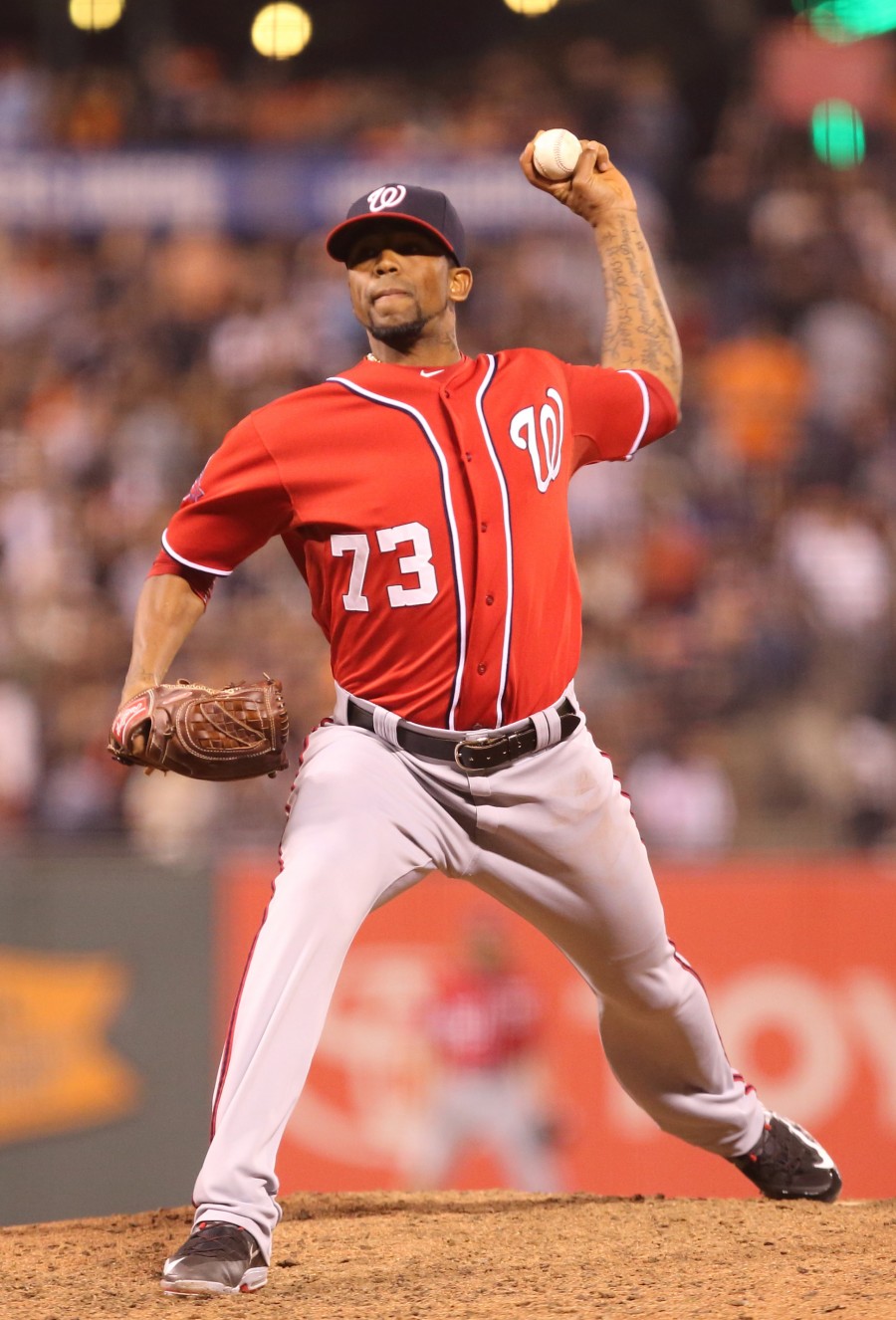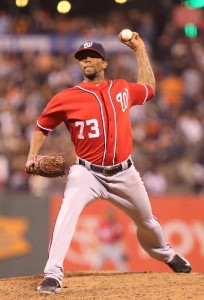 For the Bucs, it's surely tough to part with such an integral part of the team with contention still in sights. But the club faces something of an uphill road despite its 52-49 record, with a powerful Cubs team still pacing the division and several other quality clubs angling for a Wild Card berth. After losing two consecutive play-in games, Pittsburgh obviously felt it wasn't worth passing on this opportunity — particularly since it still figures to have a solid combination of Tony Watson and Neftali Feliz working to close out wins.
After all, Rivero will likely slot right into the Pirates pen, possibly constituting part of the Bucs' late-inning mix — in the future, if not right away. The 25-year-old has monster stuff, even if his results have been uneven. The Pirates obviously put a high value on him, which is understandable given that he's controllable through 2021 and is perhaps only just touching his potential. Rivero owns a 4.53 ERA in 49 2/3 innings on the year, but has posted 9.6 K/9 against 2.7 BB/9. If we're being honest, it's not out of the question that he could be every bit as good as Melancon right off the bat, though obviously he doesn't come with anything near the veteran's track record.
Hearn looks to be something of a younger version of Rivero. The 21-year-old features a huge fastball, but hasn't yet advanced past the Class A level, where he owns a 3.18 ERA with 12.3 K/9 against 2.8 BB/9 over 22 2/3 innings. Hearn was originally drafted by Pittsburgh, then ended up going to the Nats after being taken in the fifth round of last year's draft.
Ken Rosenthal of FOX Sports reported the deal (links to Twitter), with Jon Heyman of Fan Rag tweeting Hearn's inclusion.
Photo courtesy of USA Today Sports Images.