With the Triple-A postseason now complete, the Padres announced late Tuesday night that they have promoted top outfield prospects Hunter Renfroe and Manuel Margot as well as catcher Austin Hedges, second baseman Carlos Asuaje and lefties Buddy Baumann and Jose Torres in a final wave of September call-ups. Of the bunch, Renfroe and Margot rank firmly within the game's top 100 prospects, while Asuaje ranks as one of the Padres' best prospects after coming to San Diego alongside Margot in the Craig Kimbrel blockbuster. Hedges, meanwhile, is a former top 100 prospect in his own right that saw his rookie status expire while struggling in the Majors last season but enjoyed a monstrous season in Triple-A this year.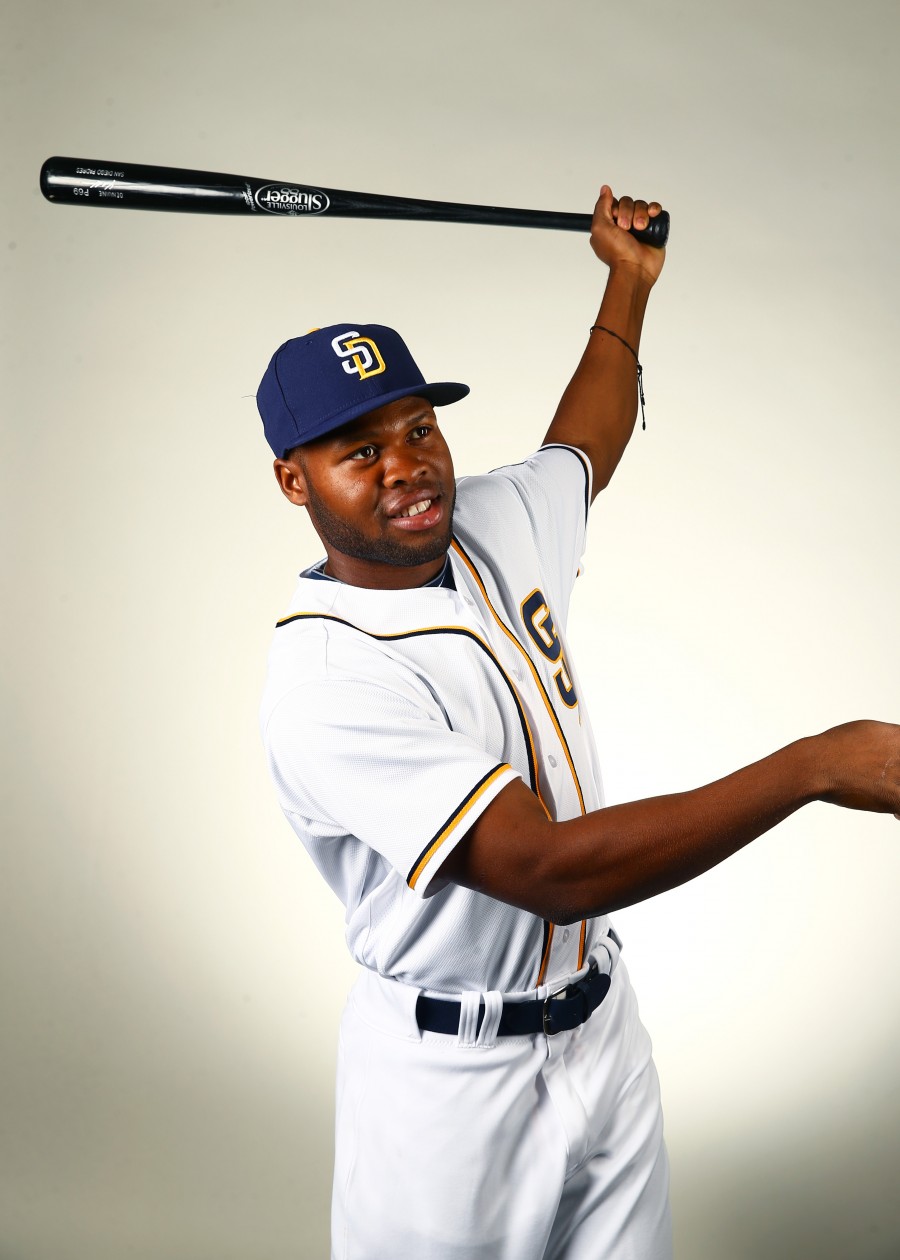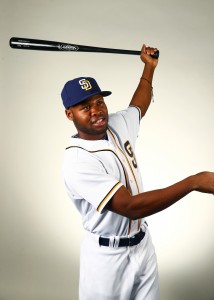 Starting with Margot, the 21-year-old center fielder currently ranks 16th, 20th, 27th and 39th on the respective midseason top prospect lists compiled by Baseball Prospectus, ESPN's Keith Law, MLB.com and Baseball America. Margot was one of the headliners of the Padres' return for Kimbrel and demonstrated many of the reasons that he's so well-regarded with a strong 2016 season in which he batted .304/.351/.426 with six homers, 21 doubles, 12 triples and 30 stolen bases in 566 plate appearances at the Triple-A level despite being more than five years younger than the league's average age.
Scouting reports peg Margot as a plus defensive center fielder due to his above-average speed and strong reads, and it should be mentioned that he racked up 18 outfield assists in Triple-A this year. His hit tool draws strong reviews as well, with the only real questions regarding his skill set centering around his power (or potential lack thereof). Even if he's not a big threat in terms of clearing the fences, though, Margot profiles as a regular that works the count, hits for average, gets on base, steals bases and plays quality defense.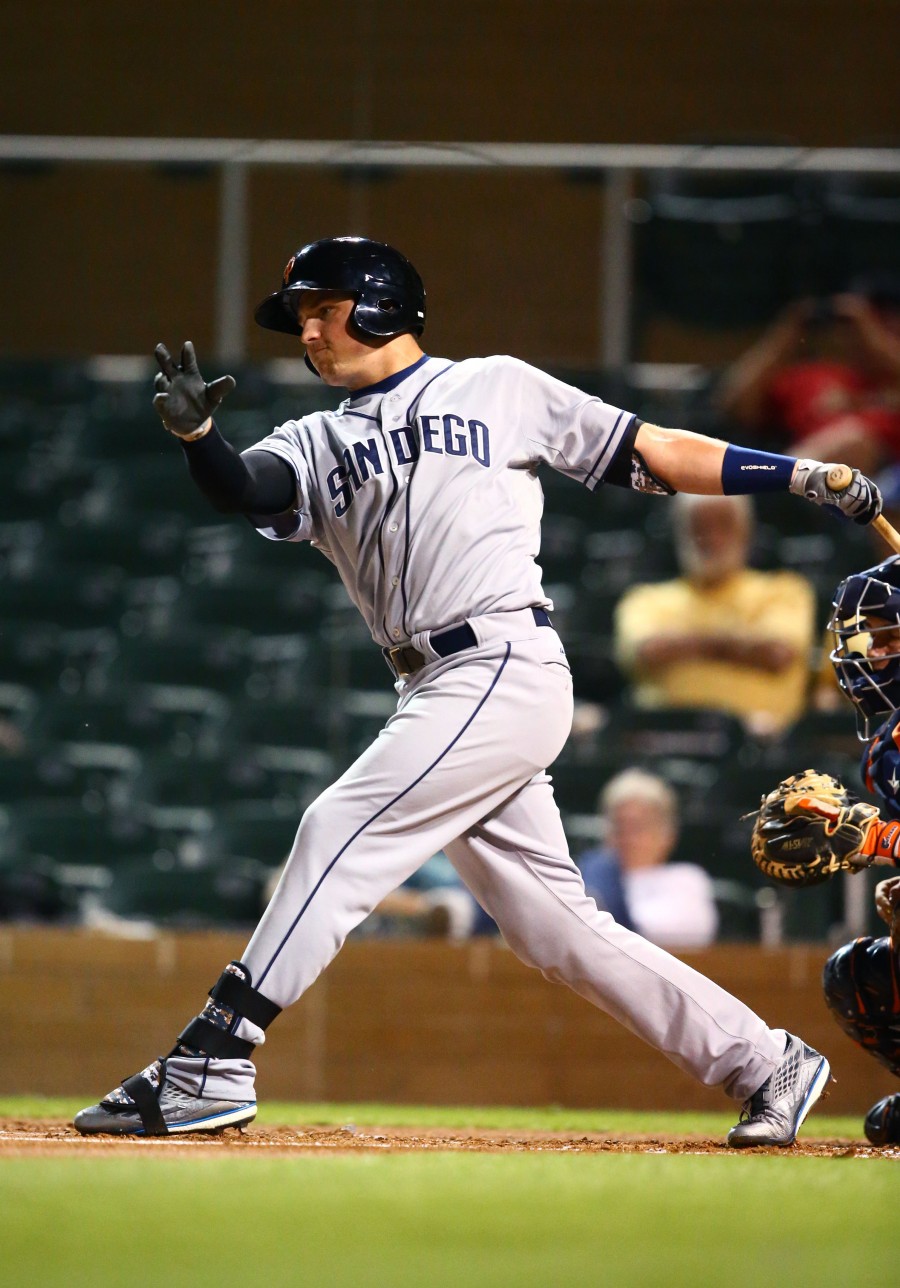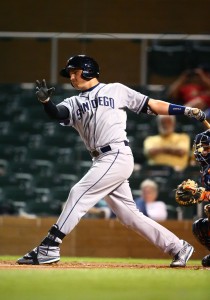 Renfroe, meanwhile, ranked 41st on MLB.com's list, 43rd on BP's and 66th on BA's. The 24-year-old was the No. 13 overall pick back in 2013, and while his arrival to the Majors took longer than some might've anticipated, he's hit quite well in parts of two seasons with Triple-A, slashing a combined .310/.339/.568 with 36 homers in 154 games. Those numbers, of course, are aided somewhat by the hitter-friendly Pacific Coast League, and it'd be encouraging to see Renfroe walk in more than four percent of his Triple-A plate appearances. But, his 20.5 percent strikeout rate isn't through the roof, and the reports on him laud his raw power and bat speed as well as his arm strength in right field (where he fell just shy of Margot with 17 outfield assists this season). Even if his discipline never improves, Renfroe could be an power-oriented regular with an OBP in the low .300s and solid defense in right field.
Turning to Asuaje, MLB.com rates him 20th among San Diego farmhands and praises his contact skills, hand-eye coordination and gap power/line-drive stroke. Asuaje is listed at 5'9″ and 160 pounds, so the odds of him ever hitting for much power, especially playing his home games at Petco Park, are fairly long. though MLB.com's report on him does mention his "surprising" pop and give him a chance to crack double digits in homers. The 24-year-old Asuaje was brilliant with El Paso this season, hitting .321/.378/.473 with nine homers, 32 doubles and 11 triples.  He'll be in the mix for the second base job in 2017, and even if he loses out to breakout slugger Ryan Schimpf or a returning Cory Spangenberg, Asuaje could crack the roster as a utility player. He's appeared at third base, left field and (briefly) shortstop throughout his minor league tenure and could help the Friars at a number of positions.
Hedges didn't receive the call-up that many (myself included) were anticipating earlier this season due largely to the fact that Derek Norris played himself out of a potential trade by hitting just .183/.253/.320. With Norris and the out-of-options Christian Bethancourt serving as manager Andy Green's primary receivers in the bigs, the Padres left Hedges at El Paso to continue to hone his offensive skills, and he delivered in a big way, hitting .326/.353/.597 with 21 homers. That's a critical development for a player who has long been touted for standout defense but had previously struggled to hit. Hedges batted a woeful .168/.215/.248 in 152 MLB PAs last season, and the .225/.272/.314 slash he compiled in 133 career games at the Double-A level was concerning as well. Now, with such an impressive 2016 season in his back pocket, it's easy to envision the Padres finding a way to clear a roster spot for him in 2017.
Neither Baumann nor Torres ranks among San Diego's top minor leaguers, but both had strong minor league seasons. Baumann posted a 3.14 ERA with a 31-to-12 K/BB ratio in 28 2/3 innings, and the 28-year-old will return to the Padres for a third stint this year. Torres, just 22, split the 2016 campaign across three minor league levels after beginning in Class-A Advanced and compiled a 2.24 ERA with 8.8 K/9 against 3.2 BB/9 in 64 1/3 innings of relief.
Photos courtesy of USA Today Sports Images.