In perhaps the least surprising development of the young offseason, star outfielder Yoenis Cespedes officially opted out of the two years and $47.5MM remaining on his contract with the Mets and become a free agent Saturday. One reason Cespedes chose to re-sign with New York on a three-year, $75MM deal last offseason was its willingness to give him a three-day opt-out window after the 2016 World Series. Now, having taken advantage of that exit clause, Cespedes is back on the market as arguably the top player available.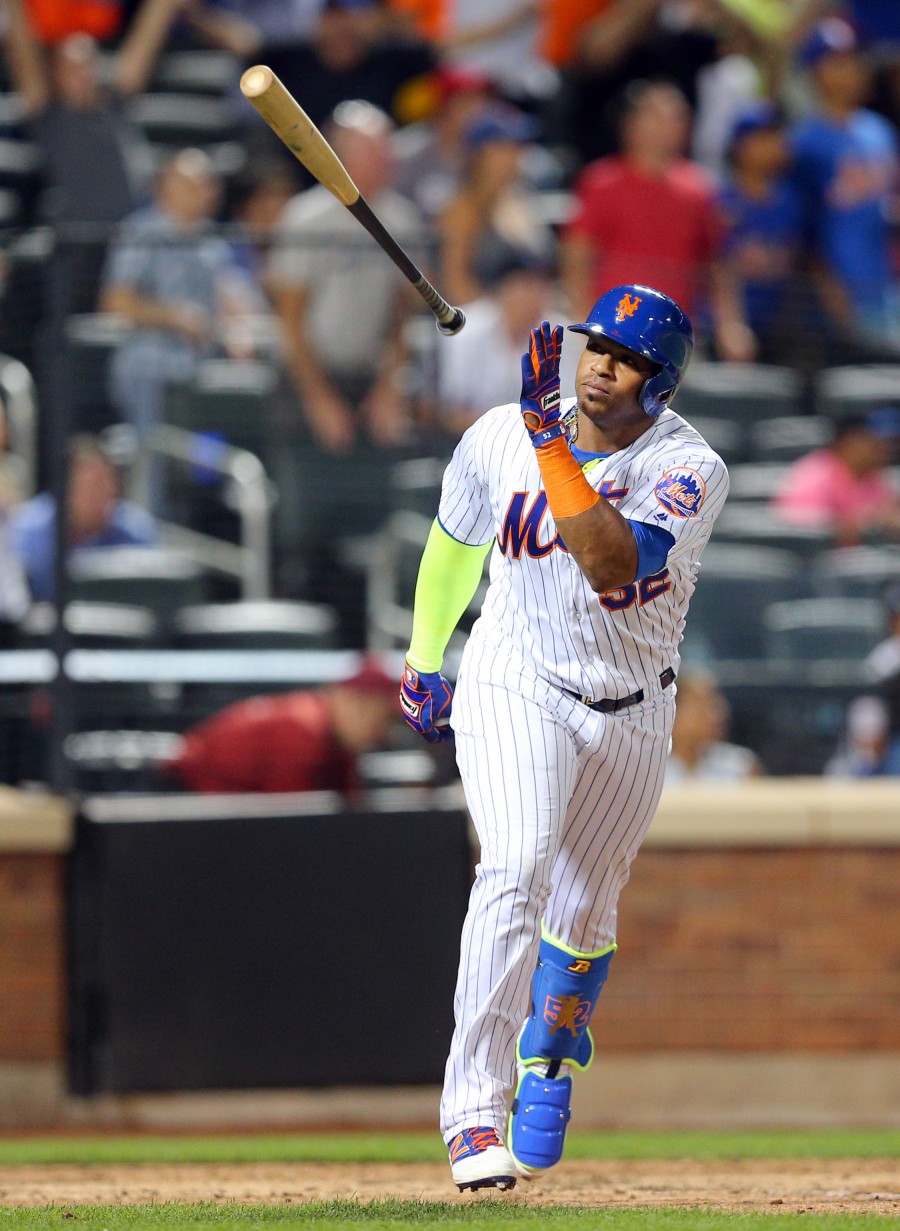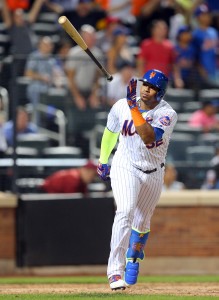 In an underwhelming free agent class, the 31-year-old Cespedes likely stands the best chance of landing a nine-figure accord prior to next season. Cespedes reportedly could have inked a five-year, $110MM contract with the Nationals last winter, but their offer came with a decade of heavily deferred payments that would have reduced the present-day value of the deal to $77MM. Back then, Cespedes was part of a class that featured seven players who signed contracts ranging from $110MM to $217MM in total value. Two of those standouts, Jason Heyward and Justin Upton, were fellow outfielders.
Cespedes won't encounter competition along the lines of Heyward and Upton this year, which should help his cause in securing the highest-paying deal of the winter after he slashed .280/.354/.530 with 31 home runs in 543 plate appearances in 2016. That was the third excellent offensive season in the five-year major league career of Cespedes, a lifetime .272/.325/.494 hitter who has accounted for 18.6 fWAR and 18.7 bWAR in a combined 2,978 PAs with the Athletics, Red Sox, Tigers and Mets.
Having already played for four teams in a half-decade, the Cuban emigree has been a nomad since signing with Oakland in 2012. If Cespedes receives the type of deal he desires in the next few months, his days of switching uniforms should be over – at least for a while. Of course, now the question is whether he'll remain in Queens or head to his fifth major league destination. Cespedes hopes to stay with the Mets, who acquired him from the Tigers prior to the 2015 trade deadline, but New York hadn't opened contract talks with him as of Wednesday and once again doesn't want to exceed three years on a contract. We'll find out soon enough whether that's unrealistic on the part of the Mets. In the meantime, they'll tender Cespedes a qualifying offer by Monday's deadline in order to receive a first-round pick as compensation if he signs elsewhere.
Ideally for the Mets (and for the player, it seems), they'll re-up Cespedes to continue serving as the nucleus of their lineup. But considering they're wary of engaging in a bidding war, it's possible we've seen the last of Cespedes in a Mets uniform. How do you expect free agency to play out for him?
(Poll link for Trade Rumors App users)
Photo courtesy of USA Today Sports Images.