While he might have originally been acquired as a rental piece at the non-waiver trade deadline, Yoenis Cespedes is staying with the Mets, who announced a three-year deal with the slugging outfielder on Tuesday evening. Cespedes will reportedly be guaranteed $75MM, though he can also opt out after the first season, at which point he'll have earned $27.5MM on the front-loaded contract. He'll reportedly earn $23.75MM in both 2017 and 2018 if he does not opt out, and the new deal is also said to include a full no-trade clause.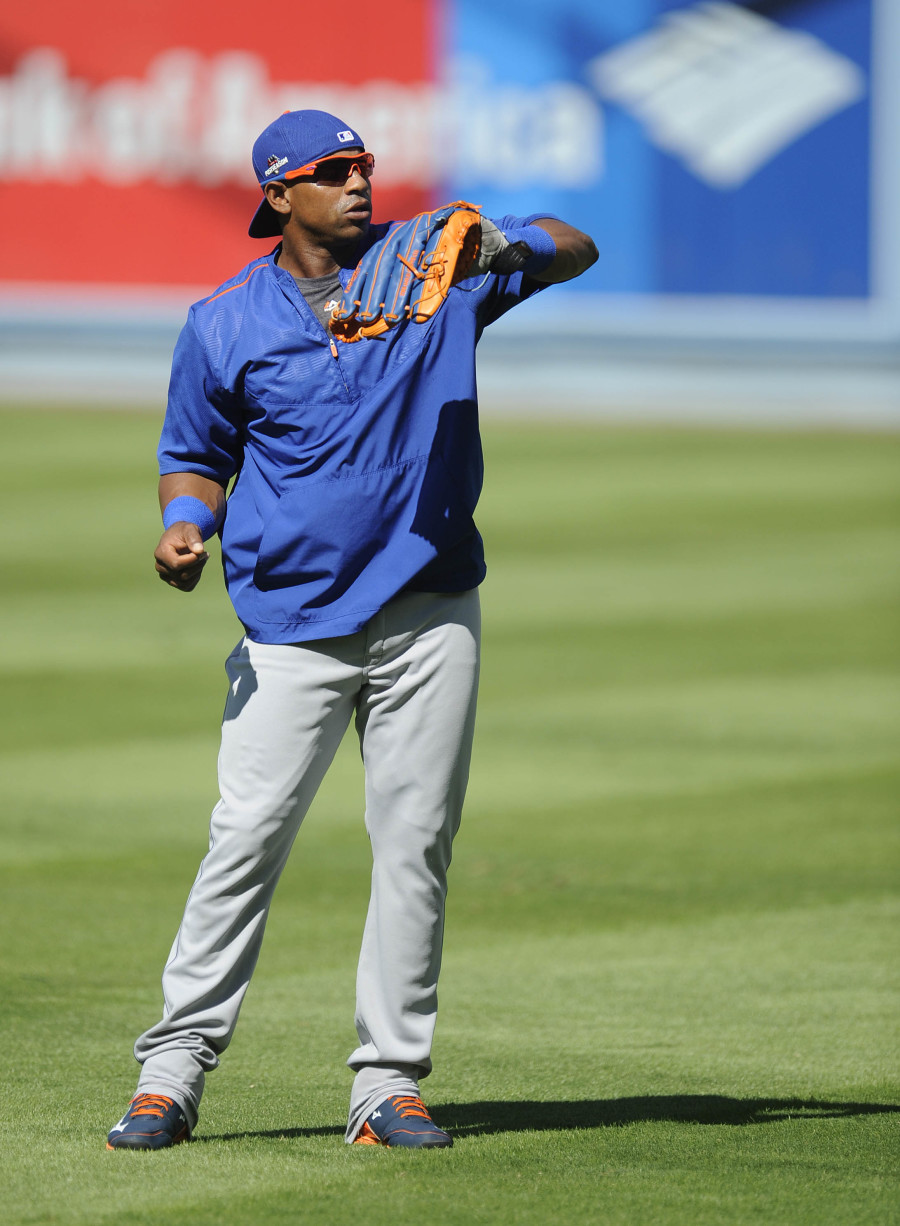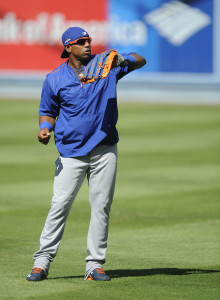 While a return to the Mets has always seemed plausible, it's also appeared at times to be a long shot. That's due in large part to the fact that Cespedes seemed destined to land a much greater, longer-term commitment than Sandy Alderson and co. were willing and able to make.
With Michael Conforto and Curtis Granderson at the corners, and Juan Lagares and recent addition Alejandro De Aza available up the middle, there wasn't a need, strictly speaking. But Michael Cuddyer's retirement opened a roster spot and some capital, and the Mets stayed in position as the winter progressed. The team's payroll will approach the $140MM mark with Cespedes in tow, but the somewhat surprising World Series run last year and an impressive crop of young pitchers certainly justified such an advance.
It remains to be seen what New York will do in crafting an outfield alignment. A trade of Lagares makes some sense at first glance, though it isn't clear what they'd be looking for in return, and selling low isn't appealing either. Then there's the fact that the gifted fielder might be of importance not only down the line, but also in 2016. Granderson could surely stand to avoid left-handed pitching, while Conforto is still somewhat unproven despite an impressive debut. And, Cespedes did not look terribly comfortable in center field last year, so some late-game shifting could be in order at times.
Any way you cut it, the signing looks to represent a major coup for the Mets, who'll look to defend their NL East title with the man who helped lead them there in the first place. Cespedes, 30, put up a huge .287/.337/.604 slash down the stretch after coming to New York in a deadline deal that sent minor league right-handers Michael Fulmer and Luis Cessa back to the Tigers. Although Cespedes dealt with some injuries and wasn't a major force in the postseason, there's no question of the impact he made on the Mets last year.
Looking forward, the Mets will hope that Cespedes can continue to provide top-notch overall value. Though he's not much of an on-base threat, he's made huge contributions with his power stroke and high-quality corner outfield defense. To be sure, Cespedes was more solid than great in the two preceding seasons his elite 2015 campaign. But with the chance to head back to the open market after the season, he'll surely have all the incentive necessary to fuel a repeat performance, and the downside here is far less worrisome than those found in many player option scenarios. Plus, New York stands to gain a draft pick through the qualifying offer system if Cespedes triggers his opt-out clause.
The concept also makes good sense as a fall-back for the Roc Nation Sports client. It certainly carries a high-end annual salary, with the larger portion due up front, though the term does fall well shy of expectations. MLBTR's Tim Dierkes had pegged his earning capacity at $140MM over six years entering the winter. It appeared he'd have a good chance of reaching it after Jason Heyward inked a monster, opt-out-laden $184MM deal with the Cubs and Justin Upton went for six years and $132.75MM to the Tigers.
While the overall guarantee pales in comparison to those contracts, Cespedes adds an enormous amount of upside through his own contract. The early opt-out provision means that he'll have a chance to re-enter the market in just one year's time in search of yet another big payday. The structure ultimately falls into what we've discussed here quite a bit in recent weeks (both in the MLBTR Newsletter and on the MLBTR Podcast), as a supercharged short-term deal that includes a significant guarantee but cabins the team's risk and leaves plenty of earning potential for the player.
Barring a catastrophe in 2016, it's hard to imagine that Cespedes won't hit free agency again next year. There's an excellent chance he'll be the top outfielder available next winter in a much less robust market, and he won't be so old that he won't be able to cash in.
Cespedes was said to have interest from the White Sox on a three-year deal, though there was no mention of a first-year opt-out in those reports. The Orioles had interest in the five-year, $90MM range before ultimately agreeing to re-sign first baseman Chris Davis. The division-rival Nationals appeared to be the strongest competition in the end, but their reported five-year, $110MM offer (which contained an opt-out provision after the 2017 season) reportedly came with 10 years of heavily deferred payments, thereby reducing the present-day value of the contract to about $77MM.
Ultimately, with what's been reported thus far, it isn't surprising that Cespedes chose to take this offer to return to the bright lights of New York. And while there's plenty of work yet to be done, the Mets will enter the coming season as a popular choice to challenge once again for a trip to the World Series.
Jim Bowden of ESPN.com (via Twitter) first said a deal was close. Ken Rosenthal of FOX Sports (links to Twitter) reported the financial details. Jon Heyman first said a deal was done (Twitter links). Heyman later tweeted the year-to-year breakdown of the deal.
Photo courtesy of USA Today Sports Images.