After announcing the acquisition of Wade Davis from the Royals last week, the Cubs have struck again to further bolster their bullpen, announcing on Tuesday the signing of right-hander Koji Uehara to a one-year deal. Uehara, a client of ISE Baseball, will reportedly be guaranteed a total of $6MM with his new team. The Cubs had open space on their 40-man roster, which now stands at 37 players, so no corresponding 40-man move is necessary to finalize the latest addition.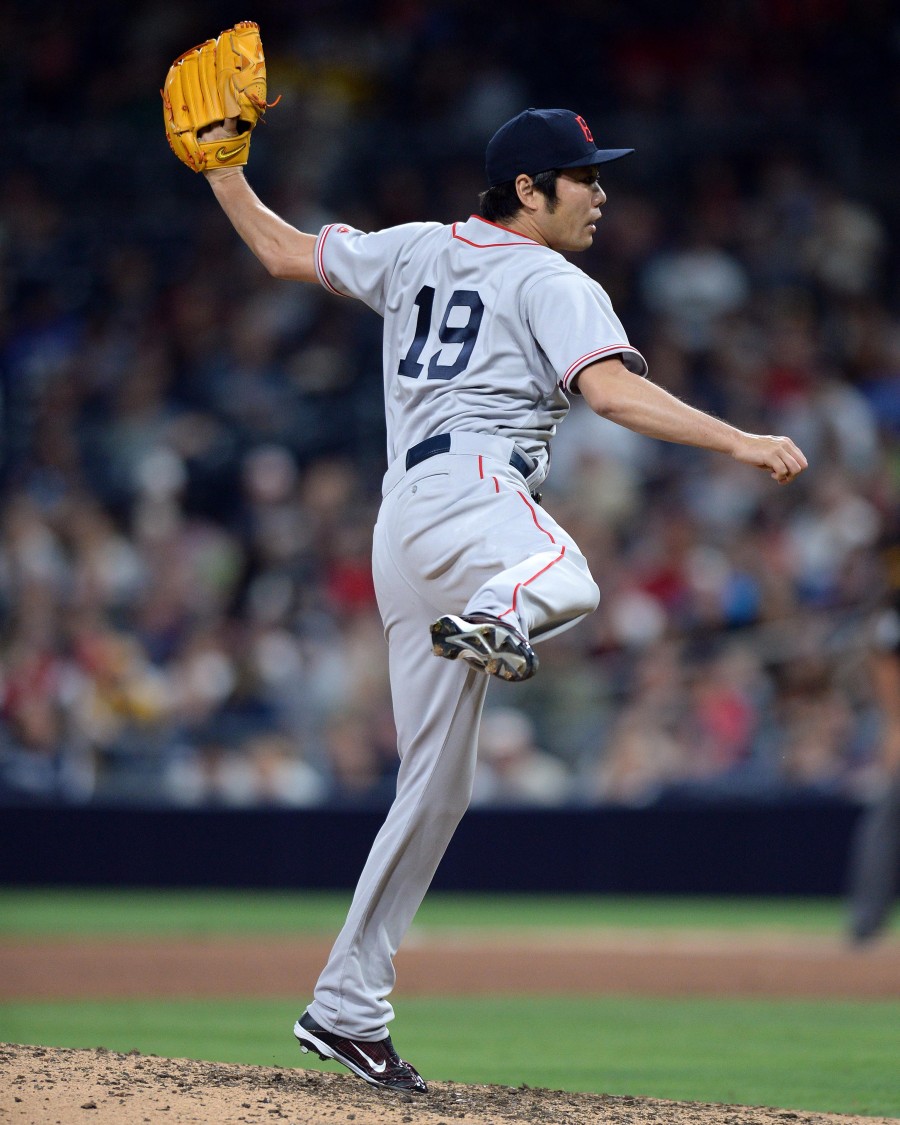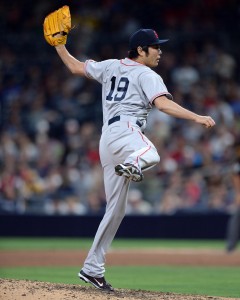 Uehara will join the Cubs after a strong four-year run at the back of Boston's bullpen. At last check, the Red Sox looked likely to move on from Uehara — Alex Speier of WEEI.com tweeted last week that the Red Sox had made an offer, but Uehara wasn't ready to respond, so the team acquired Tyler Thornburg instead — and Uehara now indeed lands with his fourth big league organization. The Cubs have been known to be looking for bullpen help even after their trade for Davis, and Uehara will deepen their relief corps and bring a highly experienced arm to manager Joe Maddon's staff.
With Davis in tow, Uehara almost certainly won't close for the Cubs, as he did for Boston in 2012-2014. But his presence provides some added peace of mind for the defending World Series champs, particularly since Davis dealt with forearm issues in 2016. Chicago now features a rather robust assortment of experienced, high-leverage righties in the pen. Both Hector Rondon and Pedro Strop — who spent much of 2016 as the team's closer and top set-up option, respectively — remain on hand.
[Related: Updated Chicago Cubs Depth Chart]
As for Uehara, there's a reason a pitcher of his repute was available on a modest contract. Most importantly, he'll turn 42 near the start of the season. His fastball velocity also continued to dip in 2016, falling to an average of 86.7 MPH, generally dangerous territory for a righty. He also became incredibly fly-ball-prone, with a minuscule 21.4 GB%, and coughed up 1.53 homers per nine innings. Also, Uehara missed time in 2016 due to a pectoral injury, interrupting what had been a strong run of durability.
Still, Uehara remained very effective last season, posting a 3.45 ERA, 12.1 K/9 and 2.1 BB/9 over 47 innings. If the contract does turn out to be for $4.5MM, the Cubs' risk is minimal, particularly for a pitcher who hasn't yet had a bad season in eight years since arriving from Japan. For his U.S. career, Uehara has a terrific 2.53 ERA, 10.7 K/9 and 1.4 BB/9 over 437 2/3 innings.
Notably, too, Uehara has long dominated opposing hitters on both sides of the plate. While lefty hitters have been ever so slightly better in terms of strikeouts and walks when facing Uehara, they have produced less offensive than have righties. Since the ace reliever landed in the majors, 863 southpaw swingers have combined to hit an anemic .181/.220/.335 against him.
Evan Drellich of the Boston Herald first tweeted the connection between Uehara and the Red Sox. Jon Heyman of FanRag Sports tweeted that a deal was done. ESPNChicago.com's Jesse Rogers reported the salary details (via Twitter).
Photo courtesy of USA Today Sports Images.