Veteran reliever Koji Uehara has retired, Jim Allen of the Kyodo News reports. The 44-year-old Uehara last pitched in the majors in 2017, after which he returned to his native Japan to join the Yomiuri Giants of Nippon Professional Baseball. It proved to be a full-circle move by Uehara, who began and ended his career with Yomiuri.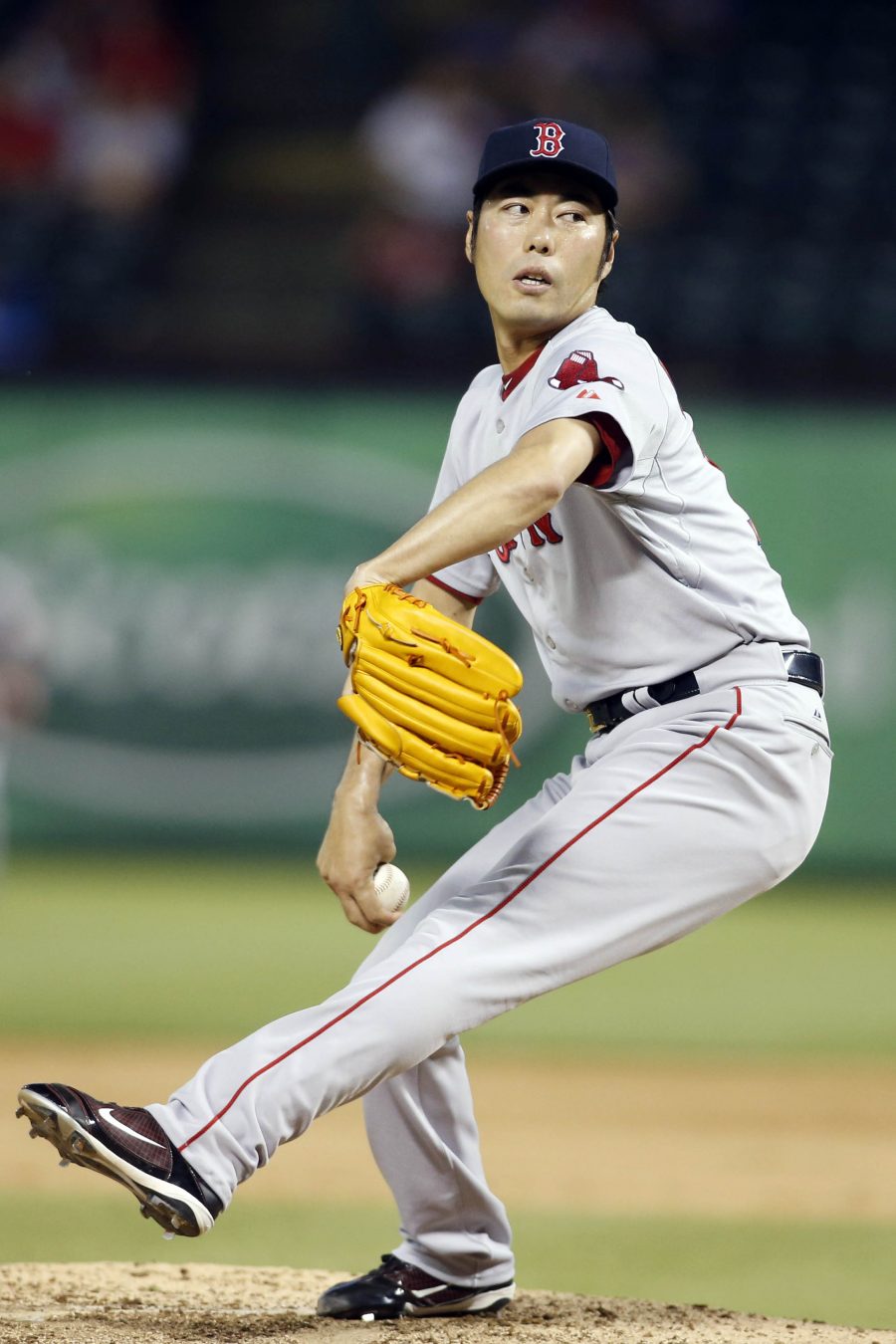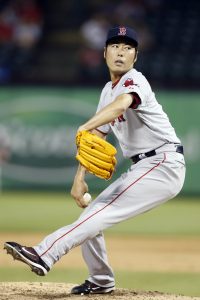 Uehara was often dominant as a starter for Yomiuri from 1999-2006 before mostly working out of the Giants' bullpen from 2007-08. The right-hander then headed to the majors in 2009 when he signed a two-year, $10MM contract with the Orioles, who initially deployed him as a starter.
Uehara transitioned to the Orioles' bullpen in 2010 and began a lengthy run as one of the majors' most effective relievers. During a six-season, 324-inning span from 2010-15, Uehara's pristine command helped him place first among relievers in two key categories – BB/9 (1.19) and K/BB ratio (9.56) – as well as seventh in ERA (2.08) and 19th in K/9 (11.42).
While Uehara's major league excellence began with Baltimore, his tenure there was short-lived. The club traded him to the Rangers in July 2011 for reliever Tommy Hunter and a then-unproven slugger named Chris Davis, who later became the highest-paid Oriole ever and remains with the franchise today. Meanwhile, Texas clinched playoff berths in both of Uehara's seasons with the team and won the American League the year it acquired him, though it wound up losing a classic seven-game World Series to the Cardinals.
Uehara returned to the World Series in 2013 with the Red Sox, who inked him to a one-year, $4.25MM contract prior to the season. It's safe to say that deal ranks among the wisest the Red Sox have ever doled out, as it began a fruitful four-year union between the sides. Uehara was never greater than during his first year in Boston, where he logged 74 1/3 regular-season innings of 1.09 ERA ball and 12.23 K/9 against 1.09 BB/9. That brilliance carried into the playoffs, where Uehara earned ALCS MVP honors after combining for six shutout innings in a six-game victory over the Tigers. Uehara then totaled another 4 2/3 scoreless frames during the Red Sox's World Series triumph over the Cardinals, whom he closed out in Game 6.
Although Uehara was never part of another title-winning team, he remained a quality reliever throughout his major league career – which concluded with a one-year stint with the Cubs. Across Baltimore, Texas, Boston and Chicago, the one-time All-Star produced 480 2/3 innings of 2.66 ERA ball with 10.7 K/9, 1.5 BB/9 and 95 saves, leading to upward of $50MM in earnings.
As great as Uehara was in the majors, he's even more accomplished in his homeland. Uehara registered a 3.02 ERA and a 112-67 record over 312 appearances and 205 starts with Yomiuri, where he earned a slew of personal and team awards. MLBTR congratulates Uehara on two outstanding decades in pro baseball and wishes him the best moving forward.
Photo courtesy of USA Today Sports Images.