Nationals GM Mike Rizzo addressed his club's acquisition of Adam Eaton from the White Sox, which cost a trio of quality pitching prospects. Eaton, who just turned 28, is controllable for five years at the reasonable rate of $38.4MM (the last two seasons via option). Here are a few highlights from the press conference:
Rizzo emphasized the importance of the flexibility that Eaton brings to the organization. Whether or not it opens the team to spend more money to add in other areas remains to be seen, but that certainly appears to be one possibility. The team's "decisions aren't made in a vacuum," noted Rizzo. Eaton, he said, "gives us flexibility both positionally [and] flexibility payroll-wise," which "puts us in position to do a lot of things."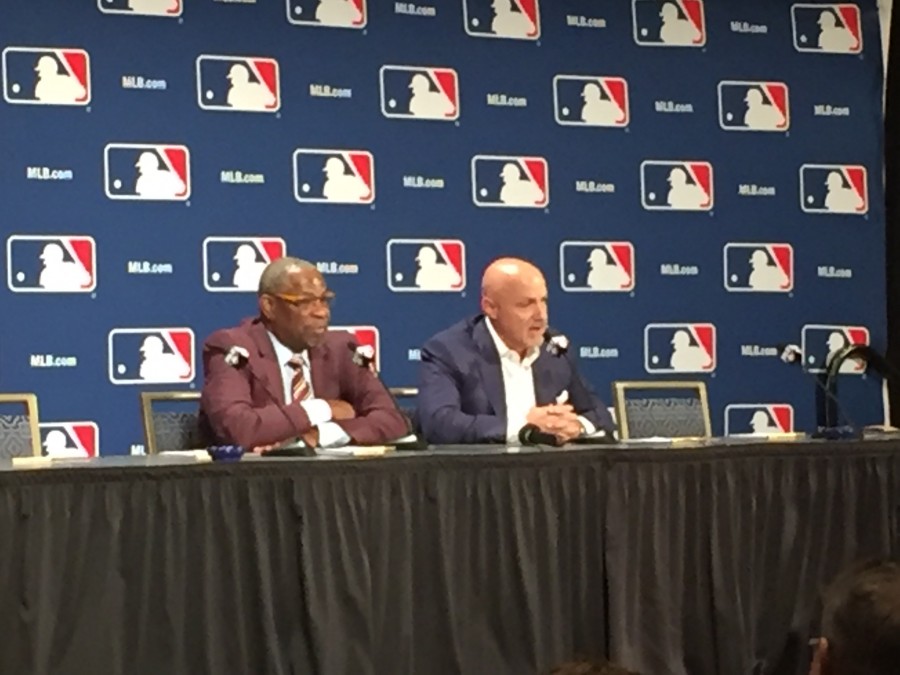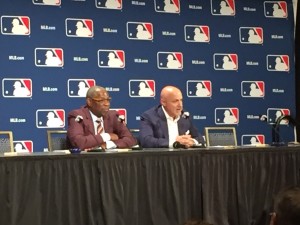 The contract and rate was obviously important, but Rizzo emphasized that Eaton himself was the driving consideration. Rizzo spoke glowingly of Eaton's all-around game, explaining that he has a grinder's approach, good contact skills, "sneaky pop," and situational awareness at the plate. It helps, too, that Eaton is palatable against lefties, as Rizzo noted, though he fares much better in the on-base department (.359 career OBP) than with power (.352 slugging). All told, said Rizzo, "we think the arrow offensively is going up."
Washington further believes that Eaton "also makes us better in the clubhouse" and "gives us a little edge and excitement at the ballpark," in Rizzo's words. And Eaton also rates as a quality defender, in the team's estimation. "In the short term he's certainly capable of playing center field very well," said Rizzo. "And he's an outstanding corner outfielder." The strong-armed performer could, at least in theory, end up moving to a corner after the 2017 season, when Jayson Werth will hit the open market.
All told, the decision wasn't quite as difficult internally as it might have seemed. "It was one of the few times in the draft room, in the war room where the analytical information matched up with the scouting eye, and it was a decision in the room that was very easy for us to make, to determine that this was the player, at this time, with that skillset, with the control, where at that price was the right guy for us to do it," said Rizzo.
The veteran executive went on to note, interestingly, that Eaton also "gave [the Nationals] the most value for the players we were giving up." Sacrificing Lucas Giolito, Reynaldo Lopez, and Dane Dunning surely hurt, but that quote seemingly hints that the Nationals had identified certain hurlers as expendable. He emphasized that the team "traded from a position of depth," using its arms to "fill a hole in our lineup" while still maintaining "the depth that we have in the major league rotation."
In that regard, said Rizzo, "this deal was built around asset allocation." Calling it a "win-win" arrangement, he characterized the White Sox' side of the swap as a package of "good, potential upside players." In return for parting with that still-to-be-developed talent, the Nats' GM says they "got ourselves a good, young, skillful player that we control at below-market values for five seasons."
Though Rizzo was disinclined to say whether the move meant that Trea Turner would take over for Danny Espinosa at short, that seems to be the only logical conclusion at the moment. Barring a surprise move involving Werth, he and Bryce Harper are expected to man the corners, and the remainder of the infield is otherwise spoken for, making for a rather clear, regular alignment in which Eaton plays center and Turner handles short. Of course, that doesn't necessarily mean that D.C. will deal Espinosa. He's still a quality defender with a powerful (albeit strikeout-prone) switch-hitting bat, and still seemingly fits on the roster unless there's a desire to re-allocate his payroll.