The White Sox have announced that they've traded outfielder Adam Eaton to the Nationals in a deal centered on right-hander Lucas Giolito, as FanRag's Jon Heyman previously reported. Dan Hayes of CSN Chicago reported that right-handers Reynaldo Lopez and Dane Dunning are also in the deal.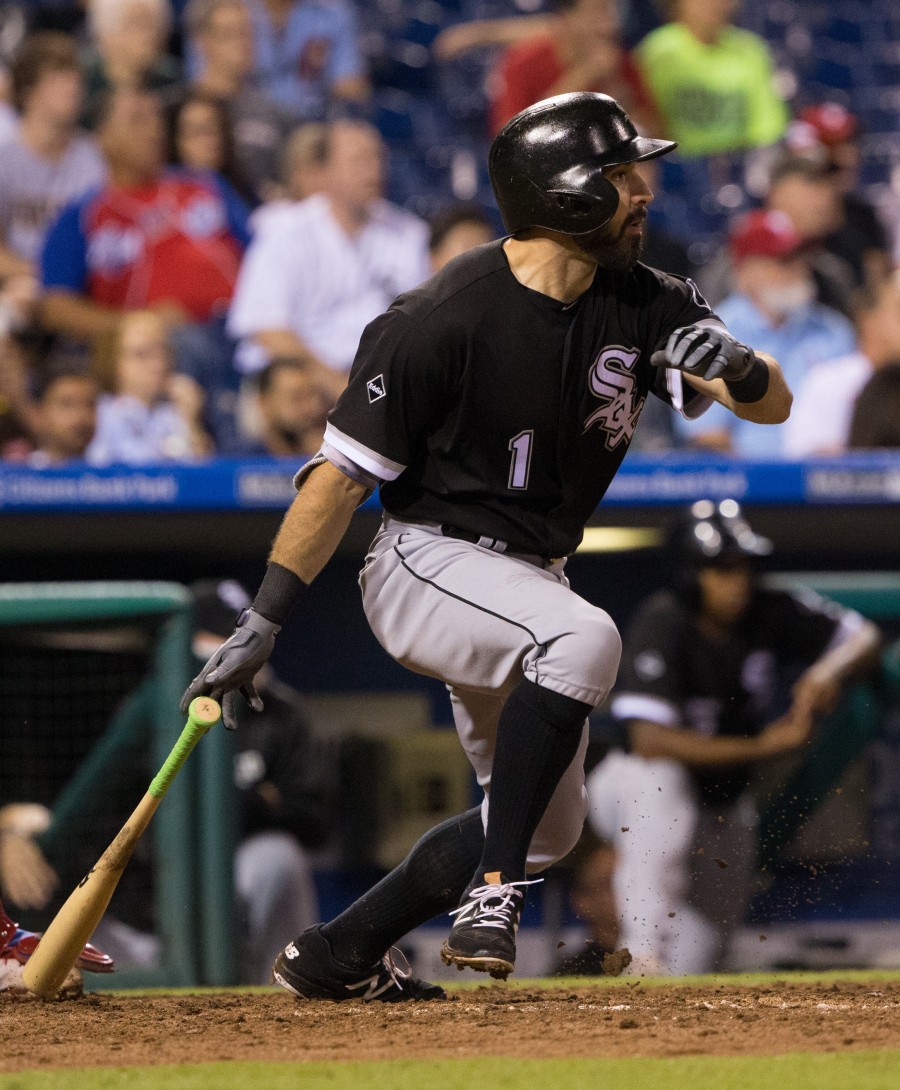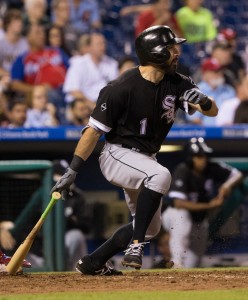 The price to acquire Eaton, 28, proved extremely costly for the Nationals, who will send two of the game's top 10 right-handed pitching prospects, Giolito and Lopez, to Chicago in order to acquire him (rankings via MLB.com). Beyond that, Dunning was Washington's first-round pick (No. 29 overall) this past summer.
The exceptionally steep cost to acquire Eaton is understandable, though, as he's fresh off a season in which he batted .284/.362/.428 with 14 homers, 14 steals and perhaps the best right-field defense of anyone in baseball. Of course, the Nationals figure to put Eaton back in center field, where his glove isn't as strong, but doing so will allow the team to put Trea Turner back at shortstop. And, with Jayson Werth hitting the open market next winter, the Nats could put Eaton back in a corner spot as soon as 2018 if GM Mike Rizzo adds a more premium defender next winter.
Not only was Eaton worth six wins above replacement in the estimation of both Fangraphs and Baseball Reference last season, he's also on a wildly affordable contract that guarantees him just $19.9MM over the next three seasons and comes with two affordable club options. All told, his earnings can top out at $38.4MM if both options are picked up. For five eminently affordable years of a player of that ilk, it's not surprising that multiple top 50 overall prospects and a 2016 first-round pick were required to pry Eaton away from the White Sox, who very clearly appear to be in the midst of an aggressive rebuilding process.
The Nationals had previously been in talks with the Pirates for Andrew McCutchen, with Lopez among the names connected to those talks. Their acquisition of Eaton would appear to shut the door on those negotiations. In Eaton, they've acquired a player who doesn't have McCutchen's power but who has superior secondary skills and is controllable for a longer period of time.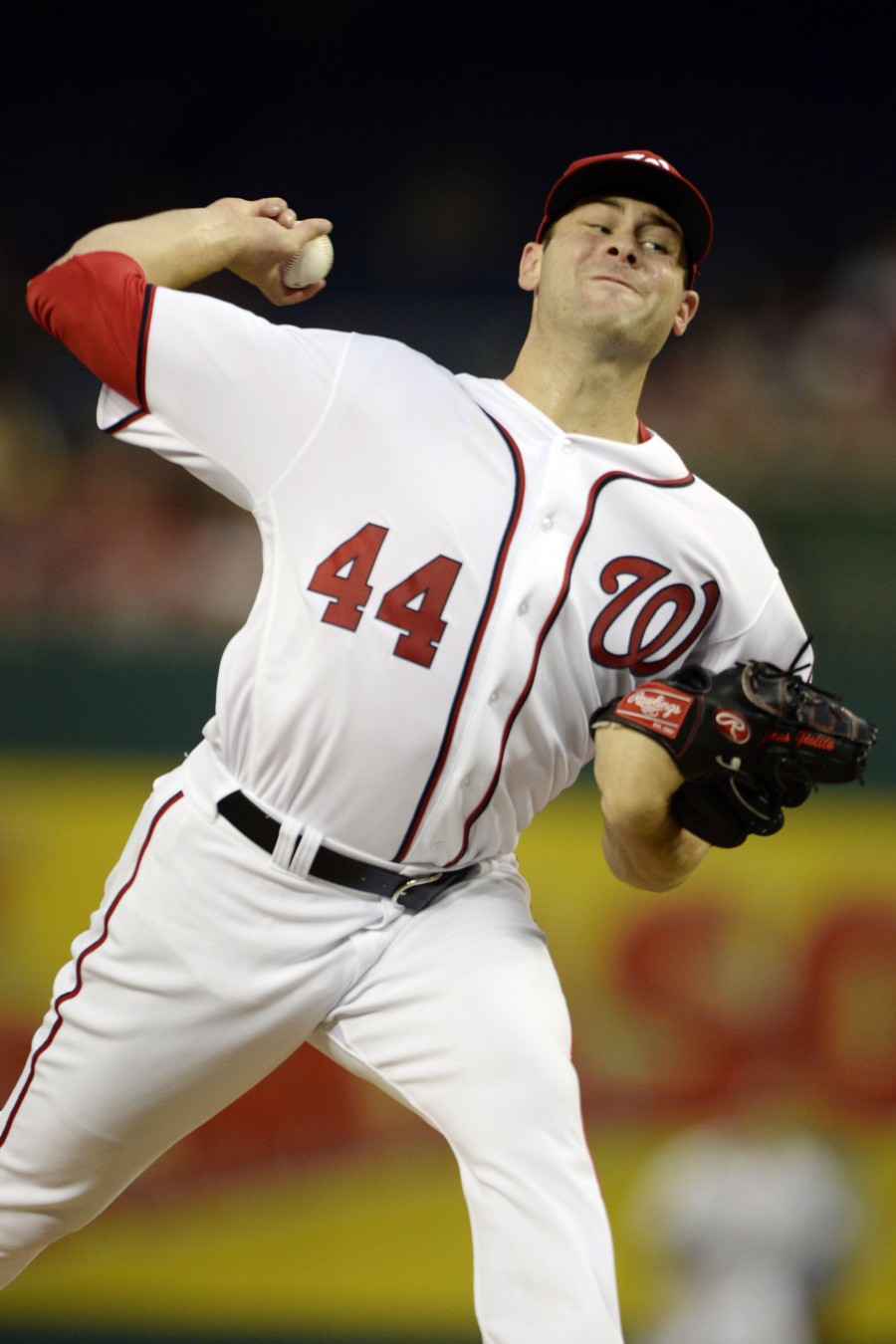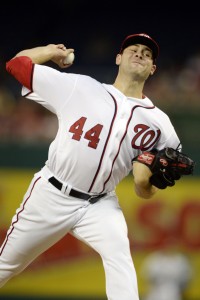 As for Chicago GM Rick Hahn, he's bolstered his farm system by a staggering amount in a span of roughly 26 hours, as he added Yoan Moncada, Michael Kopech, Luis Alexander Basabe and Victor Diaz in yesterday's Chris Sale blockbuster with the Red Sox. Remarkably, the Nationals were reported to have offered both Giolito and Lopez in their offer for Sale, and despite making the decision to rebuff that offer, he acquired both ballyhooed righties just one day later.
Giolito ranks as the third-best prospect in baseball, via MLB.com, which rates Giolito's mid- to upper-90s fastball an 80 on the 20-to-80 scouting scale and regards his curveball almost as highly. Giolito raced from Double-A Harrisburg to the Majors in 2016, posting a 2.97 ERA, 9.1 K/9 and 3.4 BB/9 in 115 1/3 minor league innings and tacking on 21 1/3 more in the Majors. The White Sox' plans for the towering 6'6″ righty aren't yet clear, but he could easily become a regular big-league rotation option in 2017. Yahoo! Sports' Jeff Passan tweets that the Nationals were "down" on Giolito, and some in the industry believe the Nats would have been willing to trade him in a one-for-one deal for Andrew Miller last summer, as Jon Morosi of MLB Network tweeted. Still, Giolito retains enormous upside.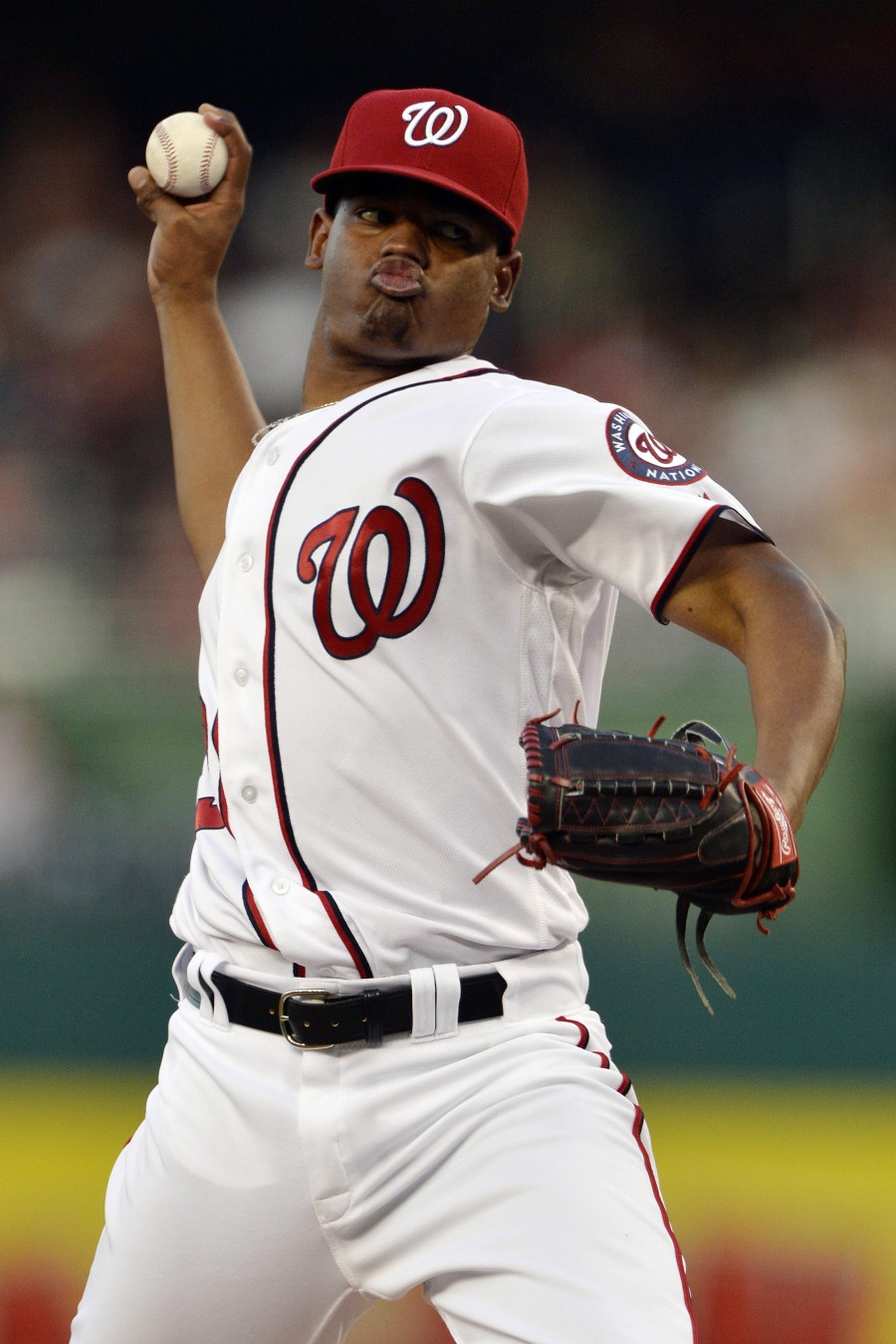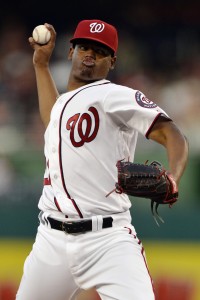 Lopez is lesser known than Giolito, but brings a big arms of his own and rates 38th in MLB.com's list. Like Giolito, he pitched in Harrisburg, Triple-A Syracuse and Washington in 2016, and he fared well in the minors before struggling a bit in the big leagues — he posted a 3.21 ERA, 10.4 K/9 and 2.9 BB/9 in 109 1/3 minor league innings. He's smaller than Giolito, at 6'0″, but like Giolito and Kopech, he's got an electric arm — he can dial his fastball into the mid-90s and touch higher. He figures to pitch in the big leagues for at least a good portion of the 2017 season.
Dunning was the 29th overall pick in the June draft, and the 21-year-old rated as the Nats' sixth-best prospect. Hayes tweets that the White Sox liked Dunning very much when they were scouting for the draft (when he was otherwise somewhat overlooked on a loaded Florida Gators team). MLB.com praises his fastball, which sits in the low- to mid-90s with good movement, and strong changeup. He made seven starts for the Nats' short-season team in Auburn, posting a 2.14 ERA, 7.8 K/9 and 1.9 BB/9. He seems likely to begin the 2017 season at the Class A or A+ level, and he's likely to be at least a year or two from contributing in the big leagues.
Morosi first said the two sides had talked earlier today, and MLB.com's Scott Merkin said a trade was in the works. Ken Rosenthal of FOX Sports reported that the deal was close to being finalized.
Photos courtesy of USA Today Sports Images.