The Rays announced that they've traded outfielder Mikie Mahtook to the Tigers in exchange for a player to be named later or cash. Detroit, too, has announced the move, adding that fellow outfielder Anthony Gose has been designated for assignment to clear a spot on the roster for Mahtook.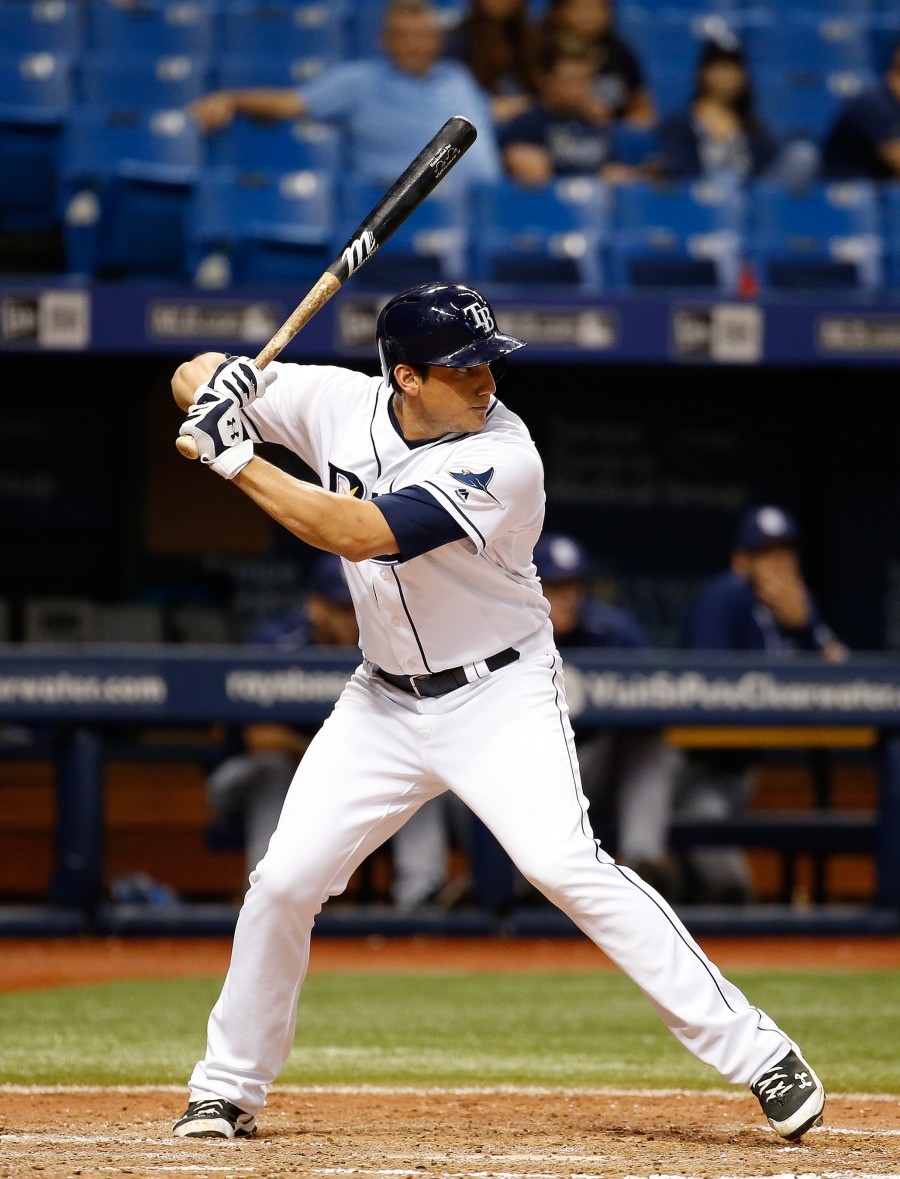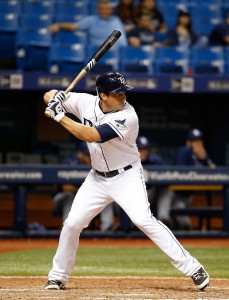 [Related: Updated Detroit Tigers Depth Chart]
Tampa Bay selected Mahtook, now 27, with the 31st overall pick in the 2011 draft, but the LSU product struggled in his second stint against Major League pitching this past season. Mahtook debuted in 2015 and batted an impressive .295/.351/.619 with nine home runs in just 115 plate appearances, but he'd never shown that type of power throughout his minor league tenure. Mahtook's bat regressed (and then some) in 2016, as he received 196 Major League plate appearances but slashed just .195/.231/.292 with three homers over the life of 65 games. A broken left hand did sideline Mahtook for a good portion of the 2016 season, though it doesn't seem likely that the injury had much to do with his lack of production, as Mahtook wasn't performing at the plate even prior to being hit by the pitch that ultimately caused the fracture.
Defensively, Mahtook is capable of playing all three outfield spots and has split his time across all three slots fairly evenly (though he's played a slight bit more in center than in either outfield corner). Mahtook has been primarily a center fielder throughout his minor league career, so he'll give the Tigers an option in center field for the team to consider. And it should be noted that he does come with a sound track record of performance in Triple-A, where he's batted .277/.342/.420 with 17 homers and 33 steals (40 tries) in 1088 plate appearances.
Mahtook will compete with out-of-options Tyler Collins and his former college teammate, JaCoby Jones, for playing time in center field. He could also serve as a right-handed complement to Collins in a platoon setting. Mahtook does have a minor league option remaining, so the Tigers can also send him to Triple-A for further refinement if he struggles this spring.
As for Gose, his time with the Tigers has long looked to be in jeopardy. Though the 26-year-old has been mentioned by GM Al Avila as an option in center field at times this offseason, he's out of minor league options and hasn't hit in the Majors with the Tigers since being acquired from the Blue Jays in exchange for Devon Travis two years ago. The fleet-footed Gose has batted just .247/.315/.363 with Detroit. That includes a .209/.287/.341 slash in 30 games last season and an even more disheartening .203/.276/.312 slash in 90 games between Triple-A and Double-A. Beyond his on-field struggles, Gose also received a brief, team-issued suspension due to a dugout altercation with Triple-A skipper Lloyd McClendon (followed by a demotion to Double-A).
As for the Rays, the trade of Mahtook opens a spot on the 40-man roster which could clear way for fellow outfielder Colby Rasmus, who has reportedly agreed to a one-year deal with Tampa Bay that has yet to be formally announced. The Rays are also reportedly nearing a Major League deal with right-hander Shawn Tolleson, so Mahtook's spot could go to him as well. Either way, it seems that the Rays stand to make at least one additional 40-man roster tweak in the days to come.
Photo courtesy of USA Today Sports Images.