MLBTR is rebooting its "make or break year" series, in which we analyze players who enter the season with up-and-down track records but also an opportunity to stake a claim to significant future earnings. 
Reds center fielder Billy Hamilton remains one of the game's most fascinating players, due in large part to his eye-popping ability to create runs through his unmatched daring on the bases. Hamilton's top-of-the-charts speed — which he ably deploys to circle the bags and track down fly balls with the best of them — gives him a sturdy floor and makes him an easy bet to contribute in the big leagues for a full career.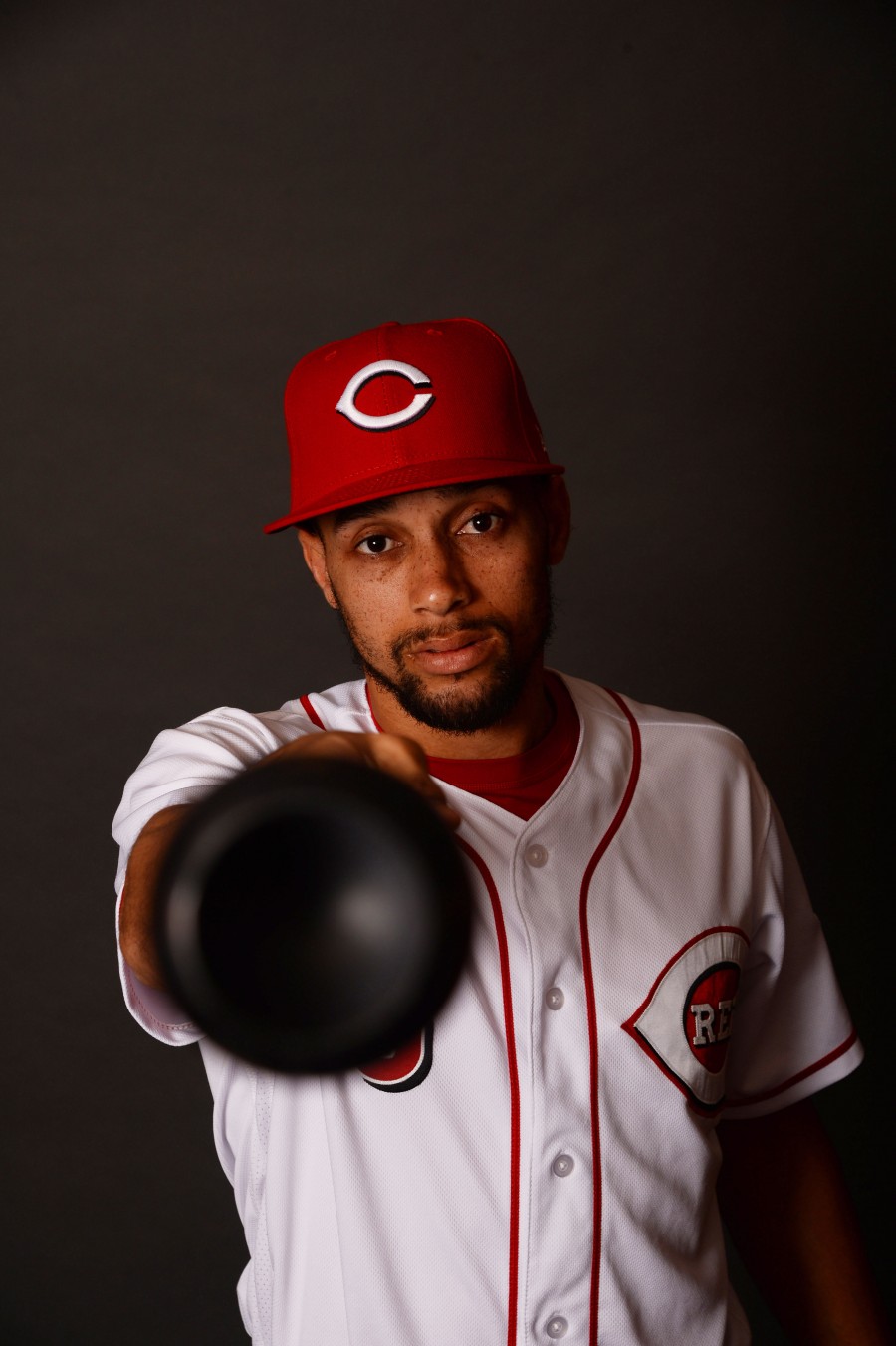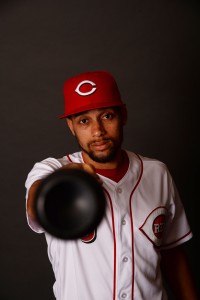 The question remains, though, whether Hamilton ought to be trotted out on an everyday basis given his weaknesses with the bat in hand. There's an argument to be made that he's good enough on the bases and in the field that he really doesn't need to hit much at all to warrant a steady job. Over the past three seasons, Hamilton has paced baseball by a laughable margin in total baserunning value and ranks third in the game in UZR-based defensive contributions. And this isn't just some sabermetric argument; teams have long valued outstanding up-the-middle defenders who couldn't hit a lick. (To take but one largely random example, Phil Rizzuto came in second in the AL MVP voting in 1949 despite a .275/.352/.358 batting line … nearly a perfect match for the .273/.351/.355 slash he carried during a Hall-of-Fame career.)
Still, there's a point at which it's hard to stomach the lack of production at the dish. Remarkably, Hamilton managed 2.0 fWAR and 1.0 rWAR in 2015 even while hitting an anemic .226/.274/.289. But that level of offense makes him more of a fourth outfielder than a regular worthy of a major commitment from an organization, so the Reds will no doubt demand more before committing to Hamilton for the long run. Obviously he's shown more in other seasons, but how much bat is enough? And can Hamilton boost his production to the point where that's a moot question, perhaps earning an extension in the process? Much of the information needed to answer those questions will be provided by Hamilton's 2017 season.
Is it too early to label this a "make or break year" for Hamilton? Perhaps, to some extent. After all, he's only 26 and just reached arbitration eligibility for the first time. (He'll earn a palatable, but still reasonably significant, $2.625MM salary.) But that leaves only two further years of control, at increasing rates of pay, and the Reds are hoping to push toward contention sooner than later. If there's uncertainty regarding Hamilton's future — and the organization's interest in retaining him beyond his arb years — then surely Cincinnati will look to explore alternatives, while perhaps dangling the unique burner in trade talks. (If late-inning relievers are uniquely appealing at the trade deadline, then how about a baserunning specialist who'd become a rare weapon down the stretch and in the postseason?)
Let's take a closer look at Hamilton's hitting profile. Surrounding his putrid 2015 campaign, the switch-hitter compiled two seasons in which his overall output was similar but the way he got there was different. In 2014, his rookie campaign, Hamilton slashed .250/.292/.355; last year, he ran out a .260/.321/.343 batting line. With context factored in, both represented productivity that falls about 20% below league average. But for several reasons, the more recent season was arguably more promising.
First and foremost, Hamilton boosted his walk rate in 2016 to a career-best 7.8%. Relatedly, while his overall contact numbers have held steady, Hamilton continued a trend of laying off of more pitches out of the zone. He also put the ball on the ground quite a bit more than ever before (47.7%), helping him to generate a career-best .329 BABIP even as he recorded a typical (for him) 12.5% infield-hit rate and continued to produce very little had contact.
Those background improvements are reason for some optimism, but it's Hamilton's late-season charge that has created the most excitement. As C. Trent Rosecrans of the Cincinnati Enquirer recently examined, Hamilton produced a .369 on-base percentage over his final 45 games, allowing him to steal a remarkable 36 bases in that span. With some professional maturation and improvements to his approach supporting that improvement, perhaps there's cause to believe that could carry over.
If Hamilton can reach base even at an approximately average clip, he looks like a solid 2.5 to 3.0 WAR player. If he can get on board at a greater rate, perhaps he'll be a star. But his career OBP of .297 has left his legs in the dugout too frequently. There's still some time for Hamilton to chart his true course, but the Reds may base their own plans based largely upon his 2017 campaign. The Cincinnati organization has opened up the pocketbook to extend control rights over core players rather frequently, and the Marlins' extension of Dee Gordon shows the upside for a player of Hamilton's ilk, but he'll need to convince the club that he's capable of sustained productivity to get there.
Photo courtesy of USA Today Sports Images.