After nearly a decade of climbing up professional baseball's totem pole, the 14-hour bus rides, the exceptionally poor minor-league shower water pressure, a MLB debut, a pennant race, I have finally reached the pinnacle…. you're looking at MLB Trade Rumors' newest employee! Don't let your dreams be dreams, kids.
My name is Trevor May, and I am thrilled to have the opportunity to share my thoughts/stories with you every few weeks. They say that every negative situation has a silver lining; that we have to find the positives after a setback. Well, I had a professional setback, and finding new ways to connect with fans over the last few months has been one heck of a silver lining. Let me take a quick step back and tell you how I got here: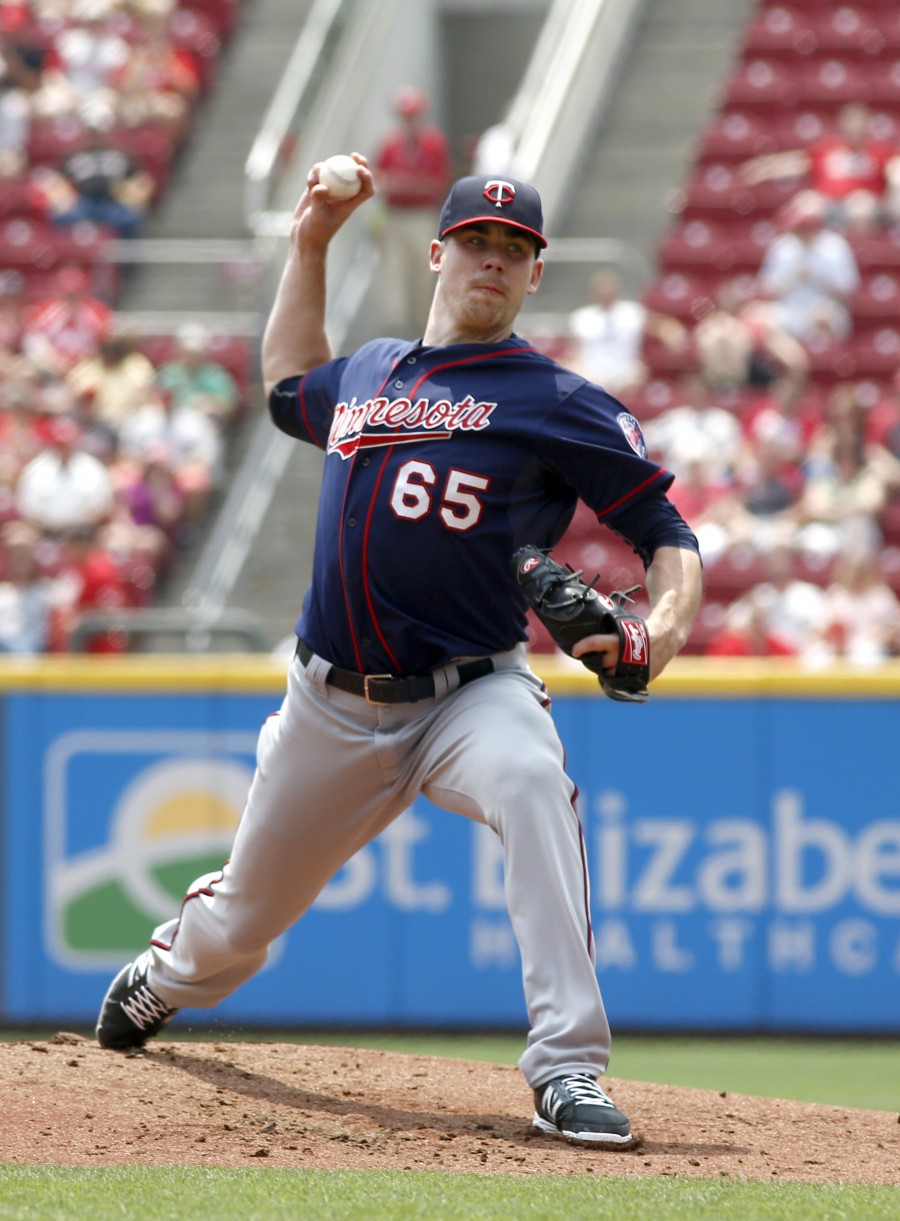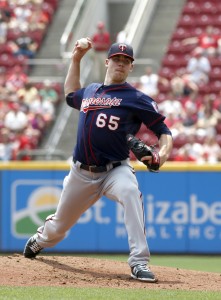 On March 8th, I started the Twins' exhibition game against Team USA before they went off to compete at the World Baseball Classic. I felt an abnormal tweak in my forearm muscle on a 0-2 curveball to Andrew McCutchen. What was that? I took a step off the mound, gathered myself, and proceeded to throw three consecutive balls for my first walk of the day.
I got the ball back from the catcher, gripped it tightly and told myself, "You have two options: come out of this game or gut it out." I threw the next 40 pitches with everything I had, and left the game with a very real sense of accomplishment — I made it through the outing. After spending more than three months the previous year on the DL with a mysterious back issue, seeing my offseason work pay off was a damn good feeling. My elbow though? Not so much. Torn UCL.  
I knew it was torn two days later when routine soreness was replaced with consistent, jolting pain. Imagine hitting your funny bone, and that feeling just not going away. This meant it was time for my favorite activity: cram into a tube most certainly not designed for a 6'5″, 240-pound frame and lay on my arm for 45 minutes until it goes to sleep, all the while enjoying consistent, ear-shattering noise. Wait, I meant getting an MRI. Pro Tip: just, like, avoid MRIs.  
"A complete tear, surgery is recommended."
Well, damn.  
Injuries suck, guys. There's nothing in the world that I want more than to be on that field with my teammates. But sometimes, life wants to punch you square in the jaw, and all you can do is wear it, bring your gloves back up and throw one right back. Mike Tyson Punchout style. Fix it, move on. I can't live my dream on the field this year, but I can still live it off the field. And, I'm already amazing at rehab, so this is cake.
Silver linings, friends.
I'm a professional baseball player rehabbing his elbow, a partnered Twitch Streamer, a DJ, a Social Media connoisseur, an E-Sports Entrepreneur, a gaming tournament organizer and commentator, and obviously an exceptional writer. I am Trevor May, and this is my year after Tommy John surgery.
To be continued…