In a stunning development, the Cubs have acquired lefty Jose Quintana from the crosstown rival White Sox, per club announcements. Top prospects Eloy Jimenez and Dylan Cease are going in return, with first baseman Matt Rose and infielder Bryant Flete also included in the package.
On its face, the deal is rather a straightforward one: The defending champion Cubs needed starting pitching, with a controllable arm making obvious sense. And the White Sox have marketed Quintana since last fall, holding out for a big prospect return.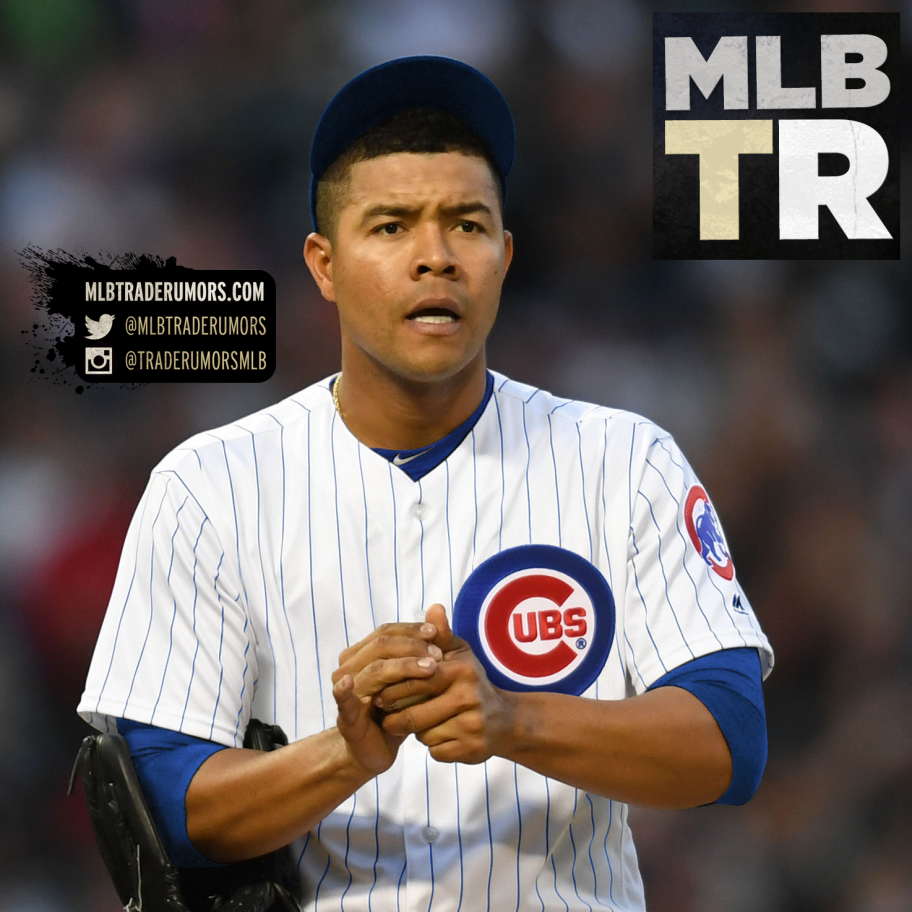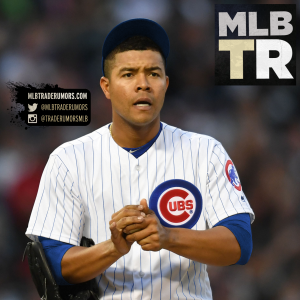 But that hardly accounts for the true drama inherent in this transaction. There has been chatter of late as to whether the two Chicago stalwarts would do business with each other; clearly, any such questions have been answered.
The scuffling Cubs have said the main focus is on internal improvements, but have now acted forcefully in advance of the deadline. As for the White Sox, they now possess a bevy of elite prospects after swinging yet another significant trade. And those wondering about Quintana's trade value now have their answer as well.
This time last year, the Cubs were lining up another deal that sent out an elite prospect (Gleyber Torres, in the Aroldis Chapman deal) in hopes of spurring a World Series run. This time, though, the piece coming back isn't a rental. Quintana is just 28 years old and will remain under the Cubs' control through 2020. His extension includes a $8.85MM guarantee for 2018 and successive options ($10.5MM and $11MM, respectively) for the ensuing two years. In addition to bolstering the Cubs' staff now, Quintana will also help cover the organization as starters Jake Arrieta, John Lackey, and Brett Anderson reach free agency after the season.
Quintana has not been quite at his best in 2017, with a 4.49 ERA over 104 1/3 innings thus far. But most indicators suggest he has mostly been his usual self, and his recent good form helps support that view. Quintana owns a 15.5% K%-BB% mark on the year, just as he has in recent years while consistently posting low-3 ERAs. And he has racked up 45 strikeouts with a 2.70 ERA over his last forty innings.
The deeper history is yet more promising, of course. Since landing with the South Siders as an utterly unheralded free agent, he has done nothing but produce results. Quintana carried a 3.41 lifetime ERA entering the 2017 season and has not missed a start over the past five seasons. With the contract control baked in, Dave Cameron of Fangraphs just ranked Quintana the 42nd most valuable trade asset in the game.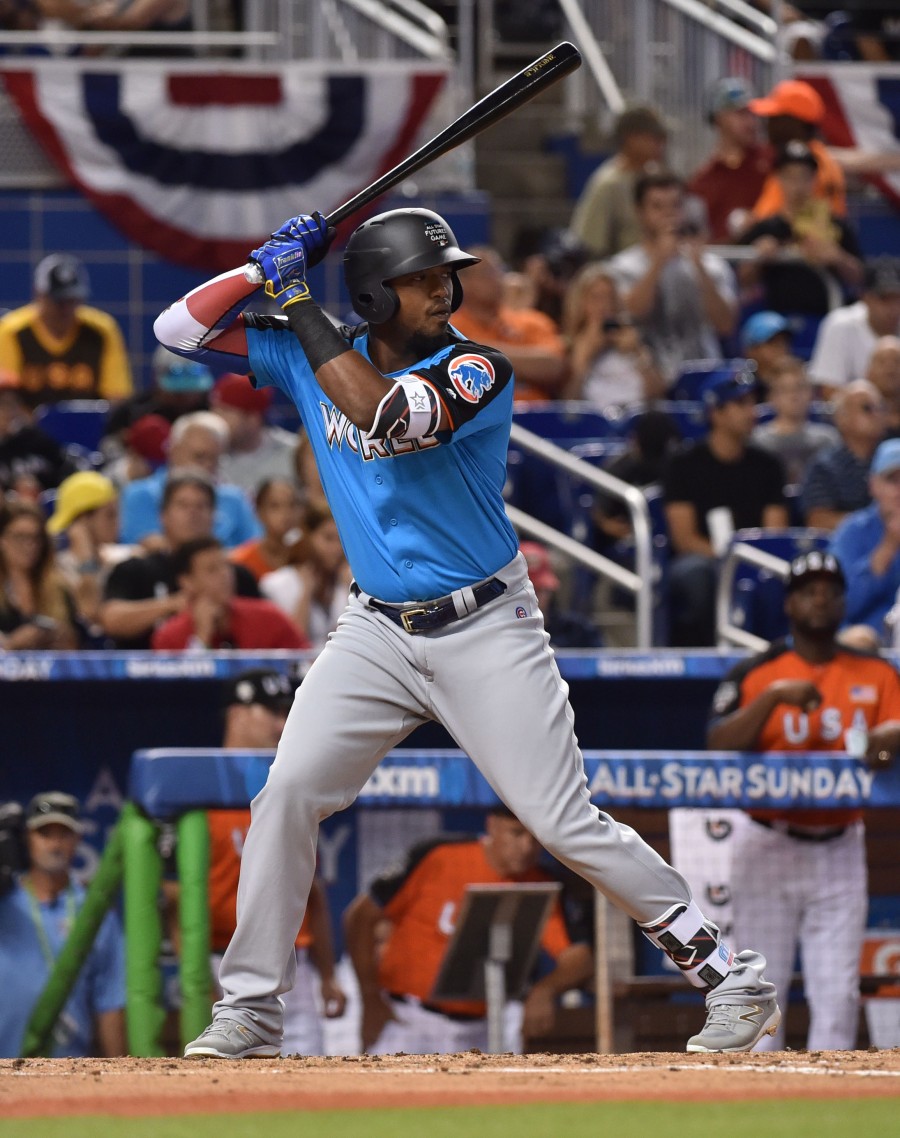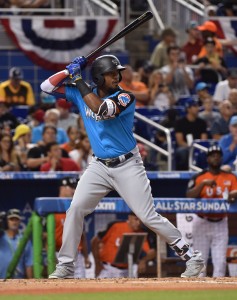 Understandably, then, the Cubs paid a hefty price to draw the southpaw up town. Jimenez, clearly, is the headliner. A consensus top-ten prospect leaguewide, the twenty-year-old corner outfielder is viewed as a future middle-of-the-order bat. He has impressed thus far in his first attempt at the High-A level, posting a .271/.351/.490 batting line with eight home runs over 174 plate appearances.
The package doesn't end there, though. Cease is also generally valued as one of the game's hundred best pre-MLB players, making him arguably the Cubs' second-best overall prospect and most promising young hurler. While he's seen as something of a risky asset, given his injury history and relative lack of polish, Cease is tabbed with top-line upside. He carries a 2.79 ERA with 12.9 K/9 against 4.5 BB/9 at the Class A level.
Rose and Flete aren't without their interest, either, though neither registers as a significant prospect at this stage. The former is a corner infielder who has slashed .227/.281/.481 with 14 long balls through 254 plate appearances this year as a teammate of Jimenez at Myrtle Beach. The 24-year-old Flete has also played there, putting up the best season (.305/.355/.425) thus far in his minors career while playing all over the diamond (including at shortstop).
The move leaves quite a few other teams still looking for controllable starters, with one key asset now off the market. Sonny Gray of the Athletics is perhaps the clearest alternative trade candidate, while quality arms such as Gerrit Cole, Michael Fulmer, and Chris Archer do not appear to be as readily available. Organizations such as the Yankees, Brewers, Twins, and Astros will be looking hard at those and other possibilities over the next two-and-a-half weeks. Today's big intra-city swap sets an important market marker for those talks.