2:37pm: Atlanta has announced that Johnson and righty Akeel Morris were optioned to create roster space. With Albies in the lineup at second base tonight, it could well be that the Braves are readying to move on from Phillips — who could be traded or allowed to depart through a waiver claim, though he does have 12-team no-trade protection.
12:34pm: The Braves will promote top infield prospect Ozzie Albies for tonight's game, according to MLB.com Pipeline (Twitter link) and MLB.com's Mark Bowman (via Twitter). Pitching prospect Lucas Sims is also heading to the majors to make his first start, as David O'Brien of the Atlanta Journal-Constitution reported yesterday on Twitter.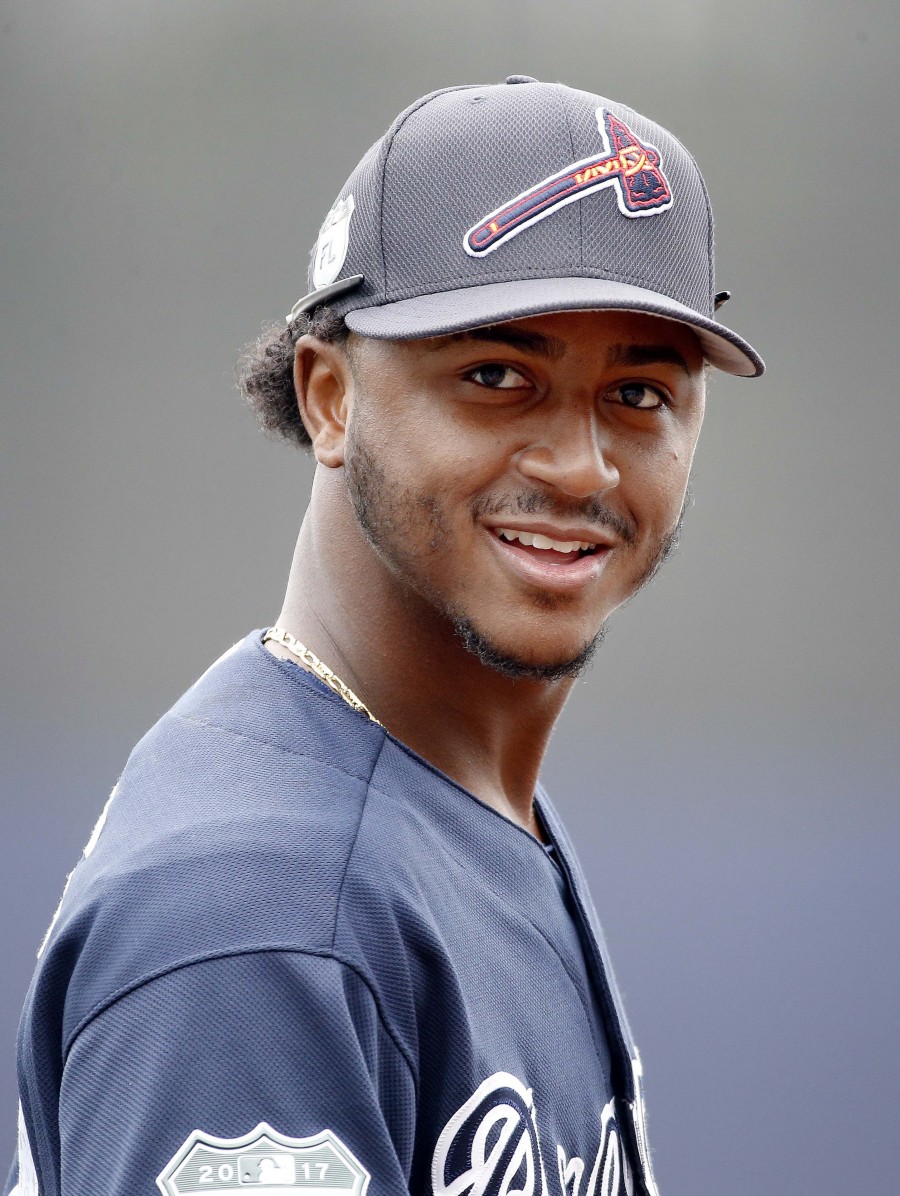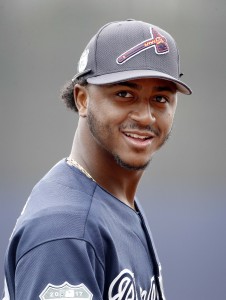 The move on Albies comes as something of a post-deadline surprise, as the Braves' infield mix currently includes veterans Brandon Phillips and Sean Rodriguez as well as younger players Johan Camargo and Micah Johnson (who was himself just promoted).
Albies has long been considered one of the organization's best prospects and drew consensus top-twenty billing leaguewide entering the season. Though he scuffled a bit in his first attempt at the highest level of the minors in 2016, Albies has turned in solid results there in the present season. Through 448 trips to the plate, the 20-year-old switch-hitter carries a .285/.330/.440 batting line with 21 steals and nine home runs. That's a nice jump in the long ball department for a player who launched just one ball out of the yard in his first two professional seasons and hit just six in 618 plate appearances last year.
It's unclear how Atlanta intends to line up with Albies on the roster. He's capable of playing both middle infield positions, but has spent most of his time in recent years at second. The thought had long been that Albies would form a double-play pairing with shortstop Dansby Swanson, and he may yet, but Swanson is currently back at Triple-A Gwinnett after struggling early on this year. The corresponding move isn't yet known, but may be expected shed some light on the situation. Unless this is planned only as a quick trip up, though, the Braves will presumably be clearing the way for Albies to receive regular playing time.
As for Sims, his promotion comes with somewhat less fanfare but is notable in its own right. The former first-rounder had seen his prospect star fade somewhat in recent years, but he has turned in intriguing results this season at Gwinnett. Through 115 1/3 innings, Sims carries a 3.75 ERA with an excellent 10.3 K/9 against 2.8 BB/9 — marking a notable reversal from the control problems that have plagued him at times in the past.
While Sims already had a spot on the 40-man roster, Albies will still need to be added. Atlanta does appear to have some free slots available, though, so it may not be necessary for the club to risk control rights over any existing players. It remains to be seen who'll depart the active roster to make an opening.
Photo courtesy of USA Today Sports Images.