In perhaps the least-surprising decision of the offseason, Astros general manager Jeff Luhnow tells reporters that the team will indeed exercise its 2018 club options over Jose Altuve and Marwin Gonzalez (Twitter link via the Houston Chronicle's Jake Kaplan). Altuve will earn $6MM next year, and Gonzalez will take home a $5.125MM salary.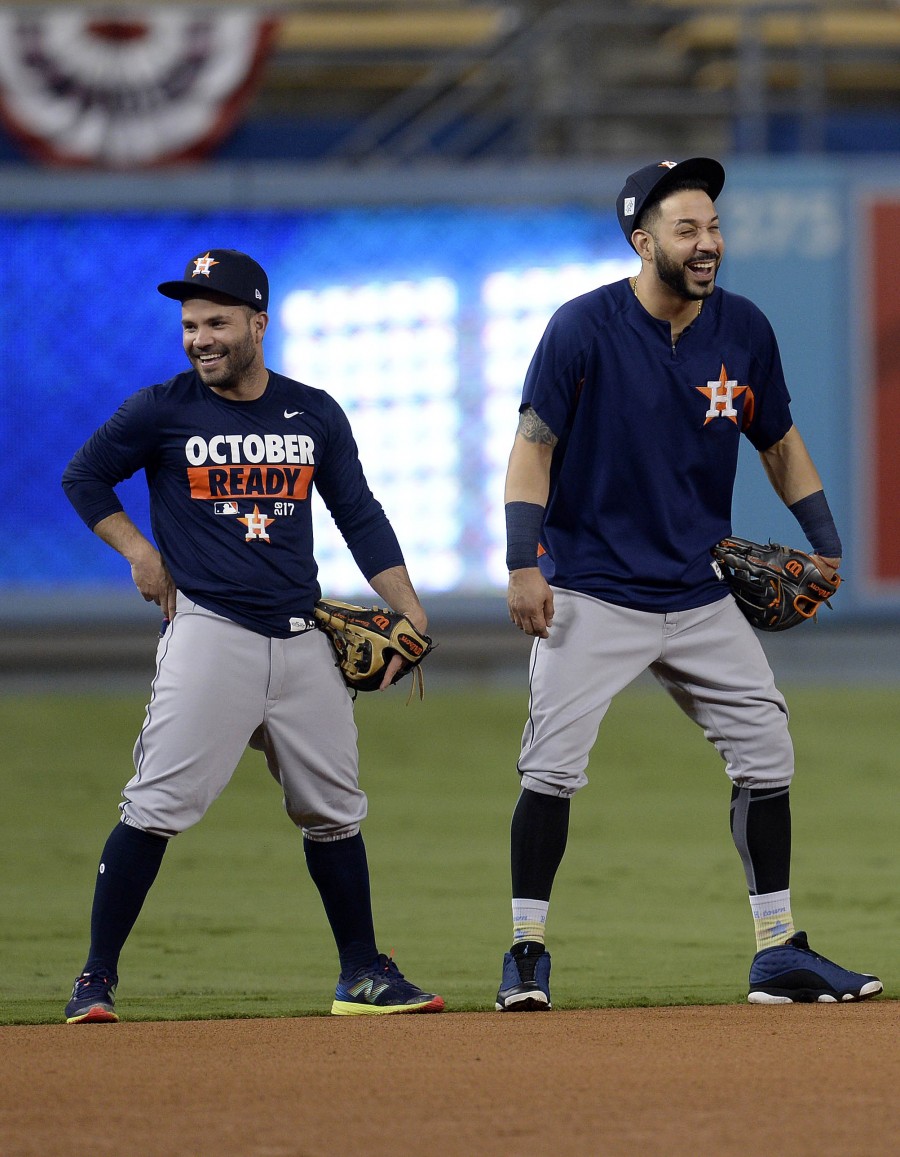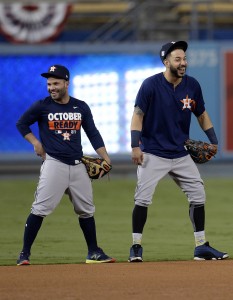 Altuve, of course, is one of the front-runners for American League MVP honors on the heels of a season in which he batted a ridiculous .346/.410/.547 with 24 homers and 32 stolen bases.
The 27-year-old superstar won his second consecutive American League batting championship and his third in the past four seasons. All told, he was a roughly eight-win player by both Fangraphs' and Baseball-Reference's version of Wins Above Replacement. In all likelihood, the American League Most Valuable Player Award will come down to a two-horse race between Altuve and Aaron Judge.
He's led the American League in hits for the past four seasons, topping 200 total knocks in each of those years. Houston holds one more option over Altuve's services for the 2019 season — yet another bargain at $6.5MM — before the five-time All-Star will be eligible for free agency in the 2019-20 offseason.
Gonzalez, 29 next March, had one of the most impressive and unexpected breakouts of any player in Major League Baseball. After hitting .268/.309/.413 in nearly 1200 plate appearances from 2014-16, the switch-hitting utility man erupted with a .303/.377/.530 batting line in 515 plate appearances. Gonzalez's 23 homers and 34 doubles shattered his previous career-highs of 13 and 26, respectively. The former Rule 5 pick more than doubled his walk rate and also cut his strikeout rate by nearly four percent when compared to the preceding season.
Beyond his excellence at the plate, Gonzalez saw at least 130 innings at all four infield positions, including 281 at shortstop. He also played 331 innings in left field during the regular season before serving as the team's primary left fielder in the playoffs. Gonzalez will be a free agent following the 2018 season.
Photo courtesy of USA Today Sports Images.