Dec. 23, 10:32am: Jordan Bastian of MLB.com provides some additional details on Alonso's 2020 option. It's reportedly a $9MM vesting option that vests following a successful physical after 2019, on the added condition that he makes 550 trips to the plate during the 2019 season, or accumulates 1,100 PA combined across the 2018-2019 campaigns. In line with previous reports, the option becomes a $9MM club option with a $1MM buyout if the vesting criteria aren't met.
9:32am: The Indians have officially announced the signing.
Dec. 21: MLB.com's Mark Feinsand tweets that Alonso will earn $7MM in 2018 and $8MM in 2019. The vesting/club option comes with a $1MM buyout.
Dec. 20, 8:55pm: It's a two-year deal that comes with a $16MM guarantee, according to Ken Rosenthal of The Athletic (Twitter link). There's also an $8MM vesting option for a third season.
8:38pm: The Indians have agreed to a deal with free-agent first baseman Yonder Alonso, reports Bob Nightengale of USA Today Sports (via Twitter). Alonso is a client of MVP Sports.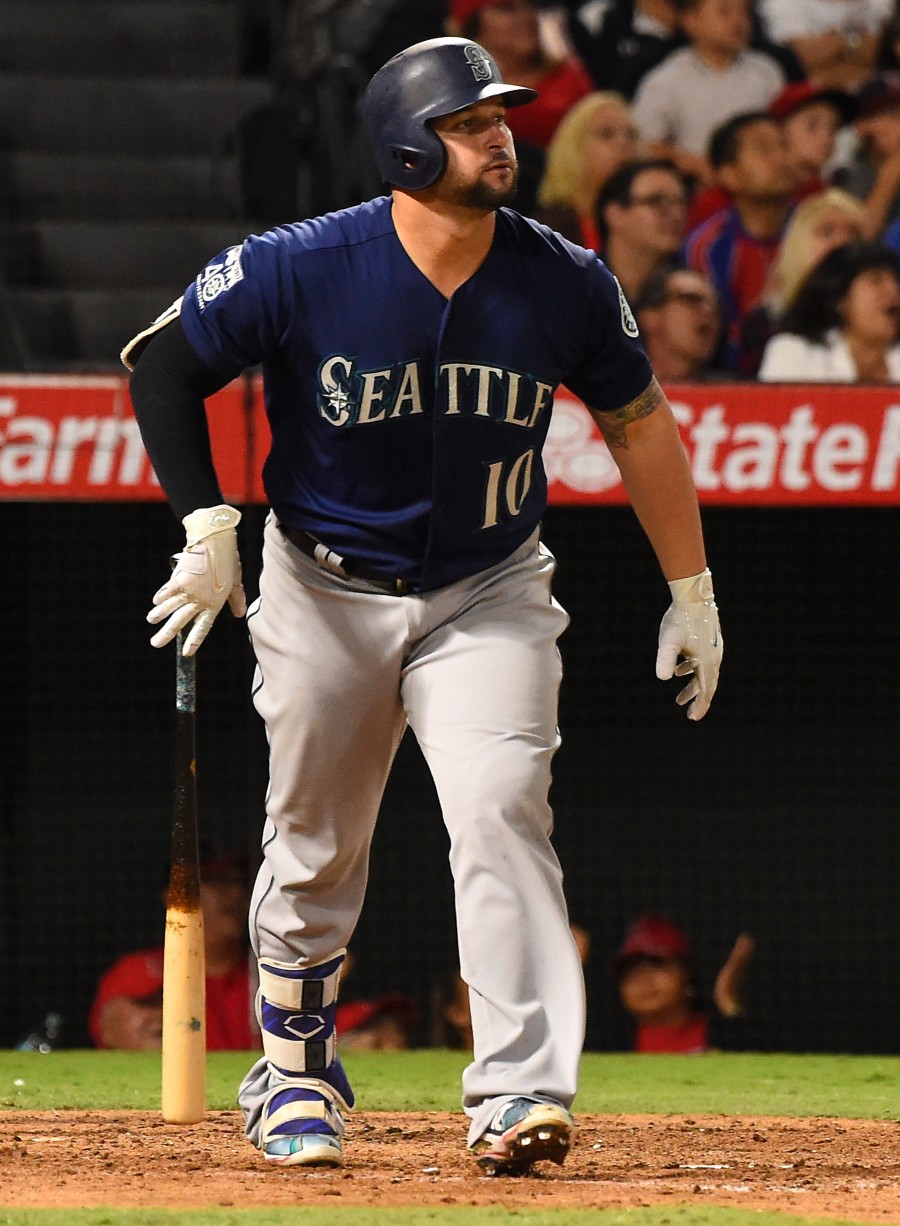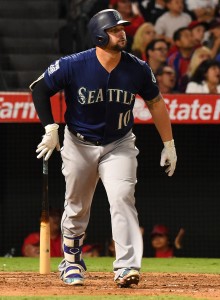 Alonso, 31 in April, will step into the void that was created when longtime Indians first baseman Carlos Santana signed a three-year, $60MM contract with the Phillies. The former first-round pick and top prospect just wrapped up a career year in which he slashed .266/.365/.501 with a personal-best 28 home runs — shattering his previous highwater mark of nine long balls in a season. That quality season landed him 22nd on MLBTR's list of the top 50 free agents, with a prediction of a two-year, $22MM contract.
Alonso was, for much of the 2017 season, the poster boy for the "fly-ball revolution," as he made a concerted effort to lift the ball and experienced great success with that newfound approach in the season's first half. Through 298 plate appearances prior to the All-Star break, Alonso sported a 48.7 percent fly-ball rate and batted a hefty .275/.372/.562 despite playing his home games in Oakland's cavernous Coliseum. Alonso's fly-ball rate fell to 36.1 percent in a second half that was far more pedestrian, though his post-break output of .254/.354/.420 was still generally solid.
Overall, Alonso's average exit velocity (89.2 mph) was comfortably among the top quarter of hitters in the league (min. 100 batted ball events), and his 36 percent hard-contact rate ranked 47th among 144 qualified MLB hitters. That uptick in power for Alonso came at the cost of his previously excellent contact skills, as he whiffed in a career-worst 22.6 percent of his plate appearances this past season (though that mark comes in barely north of the league average 21.2 percent for non-pitchers). Even if there's some regression in terms of his power, Alonso has long shown a penchant for getting on base, with a career walk rate just under 10 percent — including a strong 13.1 percent walk rate in 2017.
Of course, while Alonso enjoyed a terrific overall year at the plate in '17, he's not without his warts. His strong offensive production was in some part due to the fact that both the A's and Mariners shielded him from facing left-handed pitching; Alonso absolutely clobbered righties (.283/.384/.519) but struggled to hit for average and get on base against fellow lefties, as evidenced by a .181/.263/.417 slash in just 72 plate appearances. In his career as a whole, Alonso has batted just .234/.303/.349 against same-handed opponents.
[Related: Updated Cleveland Indians depth chart]
On the plus side for Cleveland, they have a ready-made platoon partner in the form of Edwin Encarnacion. While Encarnacion will obviously be in the lineup on a regular basis as the team's DH, he can also shift to first base on days when the Indians face a left-handed starter, should skipper Terry Francona ultimately decide to keep Alonso out of the lineup for those matchups. That'd free the DH slot to keep other regulars fresh, or it could allow the Indians to sign a right-handed-hitting outfielder/first baseman to occupy a reserve role on the bench.
Cleveland currently has righty bats Brandon Guyer, Erik Gonzalez and Giovanny Urshela ticketed for bench spots, though president of baseball operations Chris Antonetti, GM Mike Chernoff and the rest of the staff may yet look to augment the team's stock of reserve options.
As far as his defense is concerned, Alonso doesn't stack up to the stellar work that Santana provided in 2017. Alonso rated as an above-average defender at first base per both Defensive Runs Saved and Ultimate Zone Rating each season of his career up until the 2016 campaign. Both metrics pegged him slightly below average in '16, and while UZR had him only slightly below average again in 2017 (-2.8), DRS graded him out at -9.
Alonso becomes the fourth first baseman to come off the board in the past week — the latest domino in a market for position players that is slowly beginning to pick up after a largely stagnant offseason. Beyond the agreements for Alonso and Santana, the Red Sox announced yesterday that they've re-signed Mitch Moreland on a two-year deal, while the Nationals earlier today reportedly agreed to terms on a one-year deal with Matt Adams. With that group now off the board, Eric Hosmer, Logan Morrison and Lucas Duda are the most notable names remaining on the free-agent market for first basemen.
Photo courtesy of USA Today Sports Images.