The Rays, Yankees and D-backs have agreed to a significant three-team trade that will send outfielder Steven Souza from Tampa Bay to Arizona, infielder/outfielder Brandon Drury from Arizona to New York and prospects to Tampa Bay. The Rays will receive left-hander Anthony Banda and two players to be named later from the D-backs as well as minor league second baseman Nick Solak from the Yankees. Additionally, the Yankees will send right-hander Taylor Widener to the Diamondbacks. The teams have announced the trade.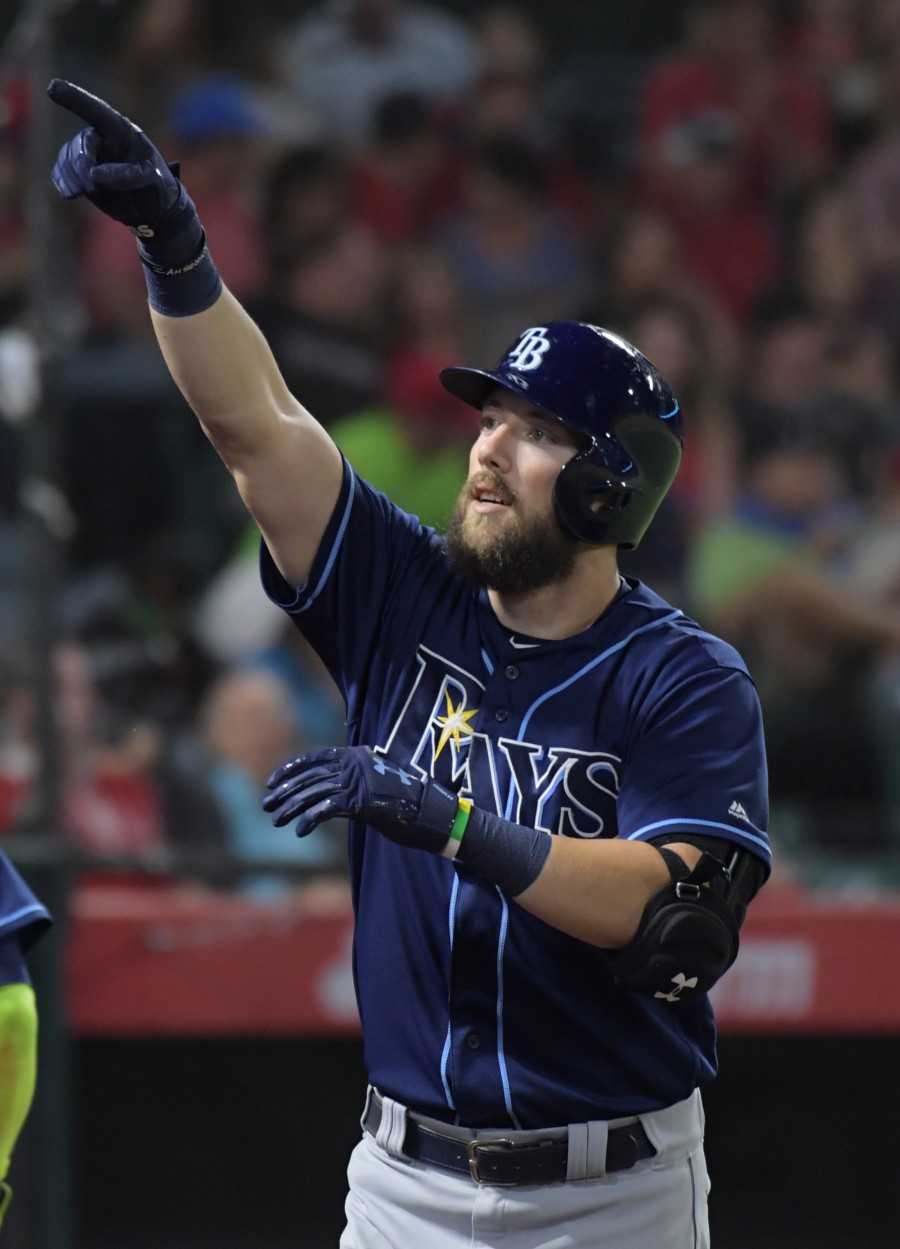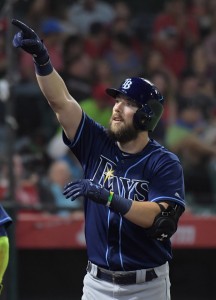 The acquisition of Souza will be the second notable outfield pickup for the D-backs in as many days, as the Snakes added Jarrod Dyson on a two-year deal yesterday just minutes after losing out on J.D. Martinez, who signed a five-year deal with the Red Sox. Souza is a solid consolation price to that failed pursuit, as he'll give the D-backs a right-handed bat with lesser power but superior defense to Martinez — and it's certainly notable that he's coming off a 30-homer season himself.
Souza, set to turn 29 in late April, hit .239/.351/.459 with 21 doubles, a pair of triples and 16 stolen bases in addition to his 30 home runs last season. While he can't make up for the loss of Martinez's bat on his own, he's long shown plenty of pop at the plate and last season walked at a career-best 13.6 percent clip as well. He is, of course, not without red flags. Even if he's able to sustain the uptick in walks, Souza figures to continue to hit for a questionable batting average so long as he continues to struggle with his overall contact skills. Souza whiffed at a 29 percent rate in 2017, and that actually represented an improvement over 2016's alarming 34 percent strikeout rate.
That said, he comes to the D-backs with three years of club control remaining, meaning he'll be a fairly long-term option for them in an outfield mix that also includes Dyson, impending free agent A.J. Pollock, David Peralta and Yasmany Tomas (though the D-backs would surely love to escape the remainder of Tomas' onerous financial commitment).
Arizona will also add a former 12th-round pick, Widener, that turned in a strong season in Class-A Advanced last season when he tossed 119 1/3 innings of 3.39 ERA ball with a 129-to-50 K/BB ratio over the life of 27 starts. He's had some durability issues in the past, with Jim Callis and Jonathan Mayo of MLB.com noting last summer that he had ulnar transposition surgery in 2015 and dealt with back and knee injuries in college. There's starter potential for Widener, but he'll need to prove capable of handling a regular workload in the rotation.
[Updated Depth Charts: Tampa Bay Rays, New York Yankees, Arizona Diamondbacks]
The 25-year-old Drury, meanwhile, will give the Yankees the infield depth they've been seeking as they currently make evaluations of Miguel Andujar at third base and Gleyber Torres at second base. After trading Chase Headley and Starlin Castro this offseason, the Yanks lacked certainty at both of those positions, but Drury presents a more experienced option than any of their infield prospect that has seen plenty of Major League action at both slots. If Andujar and/or Torres prove ready to handle a full workload in 2018, then Drury can shift into a super-utility role and provide depth at a number of spots around the diamond.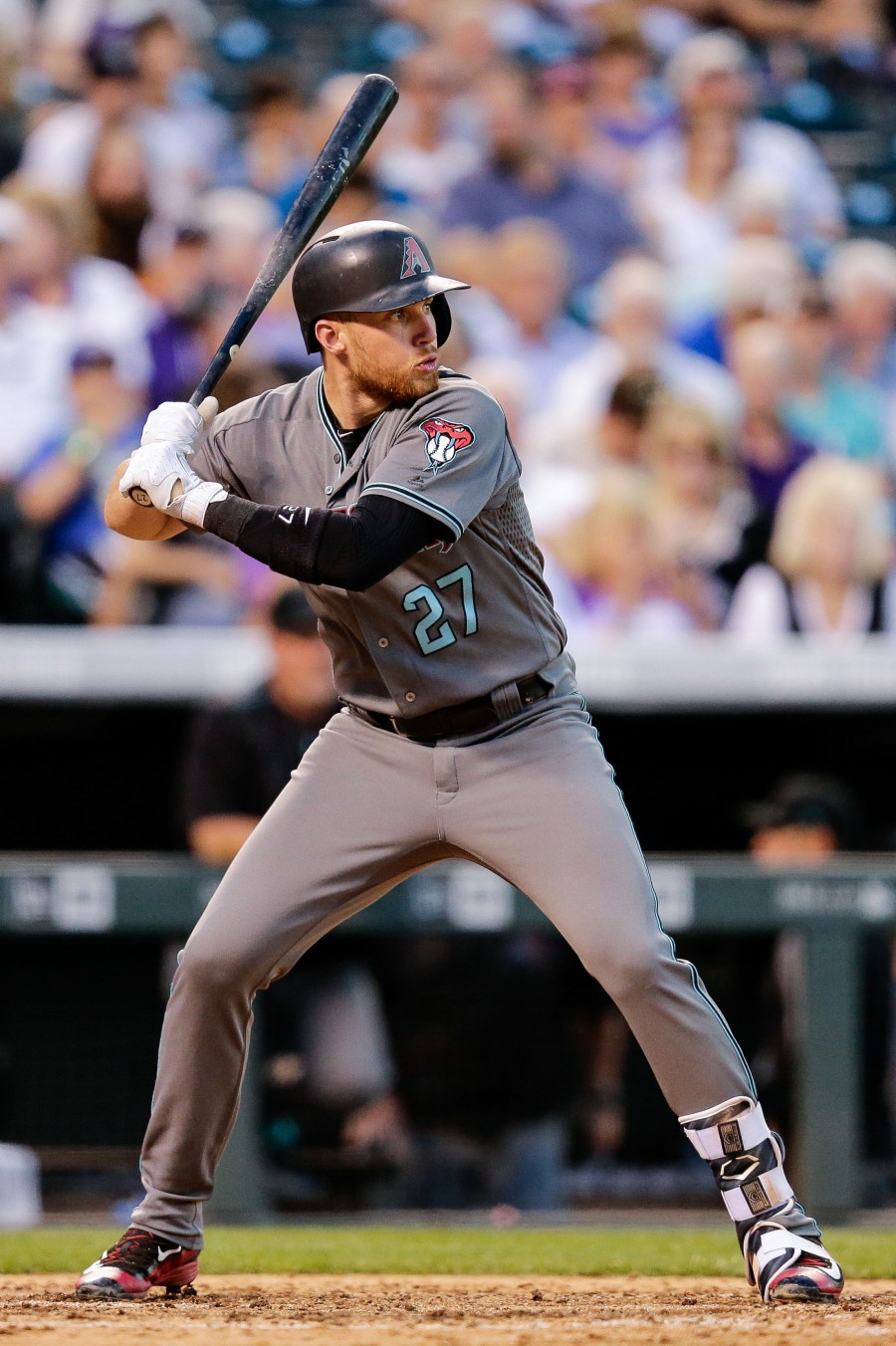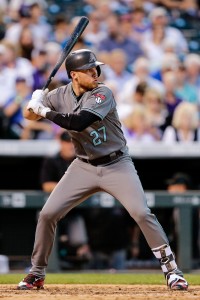 Drury is fresh off a solid, if unspectacular .267/.317/.447 slash with 13 homers through 480 plate appearances this past season. Since establishing himself as a regular in the D-backs' infield/corner outfield rotation in 2016, Drury has batted .275/.323/.453 with 29 home runs. He's controllable for another four seasons and should factor into the Yankees' Opening Day lineup, though which position he plays will likely be determined over the course of Spring Training.
Drury, a rumored target for the Yankees dating back to December, comes to the Yankees with more than 1000 innings of MLB experience at second base and more than 300 innings at third base; that division of labor was flipped during his minor league career, as he logged more than 3000 innings at the hot corner in the minors and just 620 at second base prior to reaching the Majors.
He drew above-average marks from Defensive Runs Saved and Ultimate Zone Rating for his work in 947 innings at second base this past season, though both metrics feel his limited big league work at third base has been below average. Drury also has 700 innings of corner outfield work under his belt (where he's drawn below-average marks as well) and has even played six innings at shortstop in the Majors.
The acquisition of Drury likely puts an end to the oft-speculated possibility of a Mike Moustakas signing for the Yankees. And, because he's not eligible for arbitration until next winter, Drury allows the Yankees to maintain plenty of financial flexibility, leaving room for in-season moves, which was reported to be a priority for GM Brian Cashman.
As for the Rays, the trade sends the latest of several signals that the team is looking to retool its current group and scale back payroll. Souza avoided arbitration by agreeing to a one-year, $3.55MM deal earlier this winter, and he'll now join Corey Dickerson ($5.95MM) and Jake Odorizzi ($6.3MM) as arbitration-eligible players whom the Rays have shipped out in recent days. The subtractions of Odorizzi and Souza leave the Rays with a projected payroll of just $78.77MM, and that'll further drop once it's determined how much (if any) of Dickerson's salary they'll need to pay in 2018. The Rays would owe Dickerson 30 days of his non-guaranteed arbitration salary for the 2018 season if he clears waivers and is released — roughly $975K — so this trio of moves should dip their payroll into the $73MM range.
Cost savings notwithstanding, the Rays also look to have bolstered their farm system in a meaningful way with today's trade. Baseball America rated Banda second among D-backs farmhands (albeit in a weak minor league system), while the publication considered Solak to be the 10th-best second base prospect in the game.
The 24-year-old Banda entered the 2017 season as BA's No. 88 overall prospect, but he struggled through a down year in 2017, pitching to a 5.39 ERA with 8.6 K/9, 3.8 BB/9 and a 42 percent ground-ball rate in 122 innings in the extremely hitter-friendly confines of Triple-A Reno. The former 10th-rounder also made his MLB debut in 2017, allowing 17 runs in 25 2/3 innings with a 25-to-10 K/BB ratio. Even with that rough run in Triple-A and the Majors, Banda still has a potential future as a mid-rotation starter, per BA, whose scouting report also noted that he also showed the skills to be a quality late-inning reliever.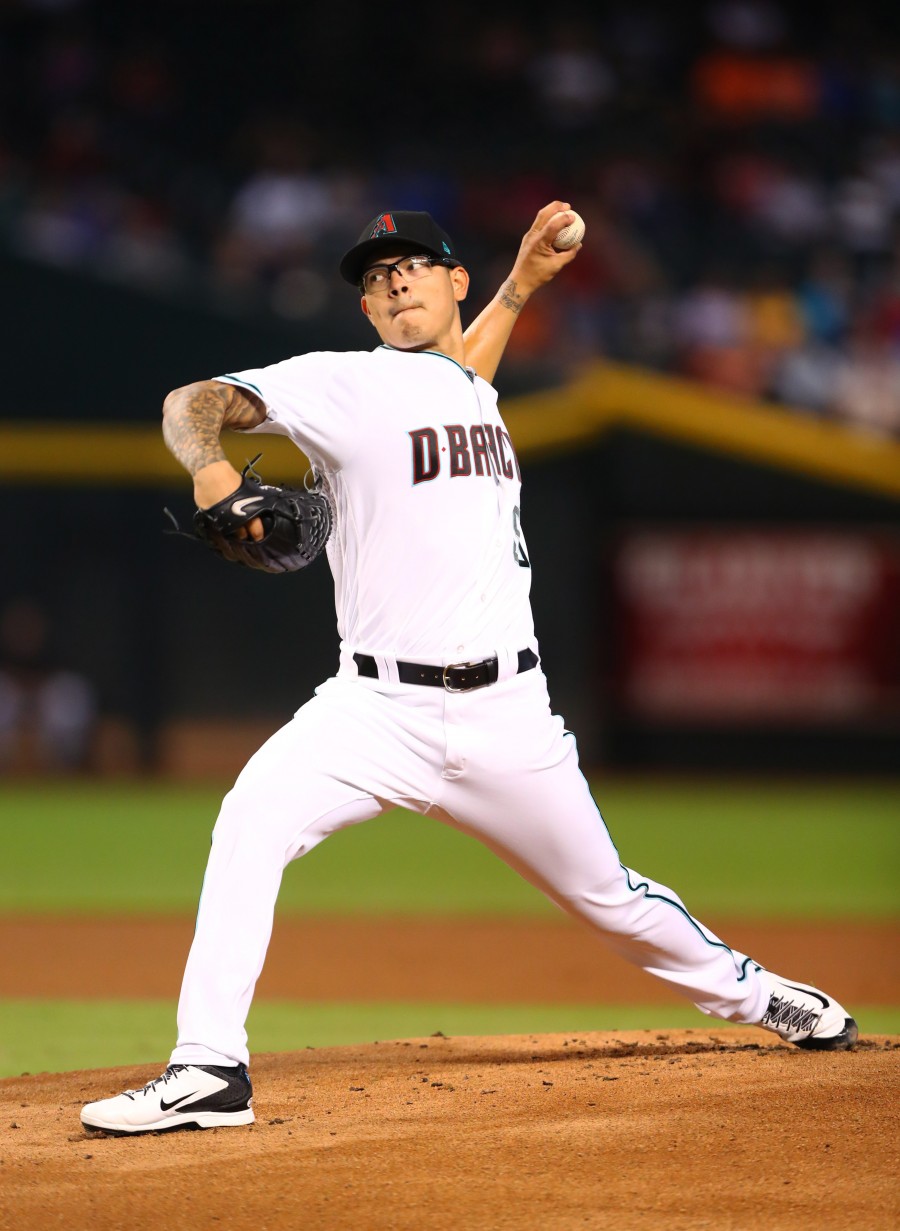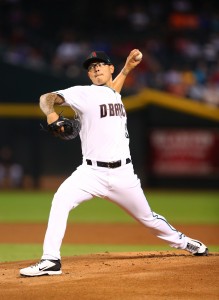 Solak, meanwhile, batted .297/.384/.452 with 12 homers and 14 steals through 130 games / 538 plate appearances split between Class-A Advanced and Double-A in his first full season in 2017. He also displayed strong K/BB ratios, striking out at an 18.5 percent pace to go along with a quality 11.7 percent walk rate.
It remains to be seen whether the trades of Souza, Odorizzi and Dickerson will serve as the catalyst for a full-scale fire sale in St. Petersburg, where the Rays still have highly appealing assets such as Chris Archer and Alex Colome. Technically speaking, the Rays have MLB-ready assets that can plausibly step into the fold in the place of Odorizzi, given the presence of pitching prospects like Brent Honeywell, Jose De Leon, Banda and Ryan Yarbrough, among others. Mallex Smith, meanwhile, is an option to step into the outfield in place of Souza or Dickerson, while veteran Denard Span can handle another outfield spot.
But, it's also true that the Rays face an uphill battle in a competitive AL East — especially following the subtraction of two of their better hitters from 2017 and a rotation mainstay in Odorizzi. Viewed through that lens, there's good sense for the Rays to continue to at least explore trade possibilities for the likes of Archer and Colome as they look to bolster their farm, improve their draft/international pools for the 2019 season and establish a new wave of controllable, pre-arbitration assets that can help their lower-revenue organization form a core in the next competitive cycle.
That type of thinking has drawn the ire of agents and the Major League Baseball Players Association this offseason, given the diminished number of teams that are even entertaining the thought of signing veteran free agents. But, it's also factual that the system, as currently constructed in the latest CBA, favors aggressive tear-downs more than it does trying to walk the line between rebuilding and contending — a reality that could conceivably push the Rays into further action on the trade market.
FanRag's Robert Murray got the ball rolling on the story by reporting that Solak was headed to the Rays for an unknown return (via Twitter). FanRag's Jon Heyman tweeted that Drury had been traded to the Yankees. Nick Piecoro of the Arizona Republic broke the three-team nature of the swap, including that Souza was going to the D-backs (Twitter link). Marc Topkin of the Tampa Bay Times reports that Banda was coming to the Rays in the deal. Joel Sherman of the New York Post reported Widener's inclusion in the deal (Twitter link). MLB.com's Steve Gilbert added that there were a pair of PTBNLs going to the Rays in the swap as well (via Twitter).
Photos courtesy of USA Today Sports Images.