This is the latest entry in MLBTR's 2017-18 Offseason In Review series.  Click here to read the other completed reviews from around the league.
The Blue Jays made depth a major priority this winter, making a variety of low-cost/solid-upside acquisitions to fill roster holes and (theoretically) help the club return to postseason contention.
Major League Signings
Jaime Garcia, SP: One year, $10MM (includes $2MM buyout of $10MM club option for 2019)
Curtis Granderson, OF: One year, $5MM
Seung-hwan Oh, RP: One year, $2MM (includes $250K buyout of $2MM option for 2019; option vests if Oh makes 70 appearances)
Total spend: $17MM
Trades And Claims
Notable Minor League Signings
Notable Losses
Blue Jays 25-Man Roster & Minor League Depth Chart; Blue Jays Payroll Overview
Needs Addressed
While injuries were a big problem for the 2017 Jays, the larger issue may have been that the club received virtually no help from the injury replacements.  Of the 60 players who saw action for the Jays in 2017, only 11 of them generated more than 1.0 rWAR.  Combine that overall lack of production with sub-replacement level years from regulars like Jose Bautista and Kendrys Morales, and it was no surprise that the Blue Jays sputtered to a mediocre 76-86 record.  With this in mind, the Jays engaged in a near-total overhaul of the bench while also saying farewell to franchise icon Bautista and several other players (Ryan Goins, Darwin Barney, Ezequiel Carrera) who saw a lot of playing time last season.
Of course, Goins and Barney weren't supposed to get nearly the 821 combined plate appearances they received last year, but the two light-hitting infielders were pressed into regular duty thanks to extended injury absences from Troy Tulowitzki and Devon Travis.  With those two players still big question marks health-wise this season (and Tulowitzki already sidelined to begin the season), Toronto loaded up on infield help, acquiring Yangervis Solarte, Aledmys Diaz, and Gift Ngoepe in separate trades with the Padres, Cardinals, and Pirates, respectively.  Danny Espinosa was also signed to a minor league deal for further depth at shortstop and second base.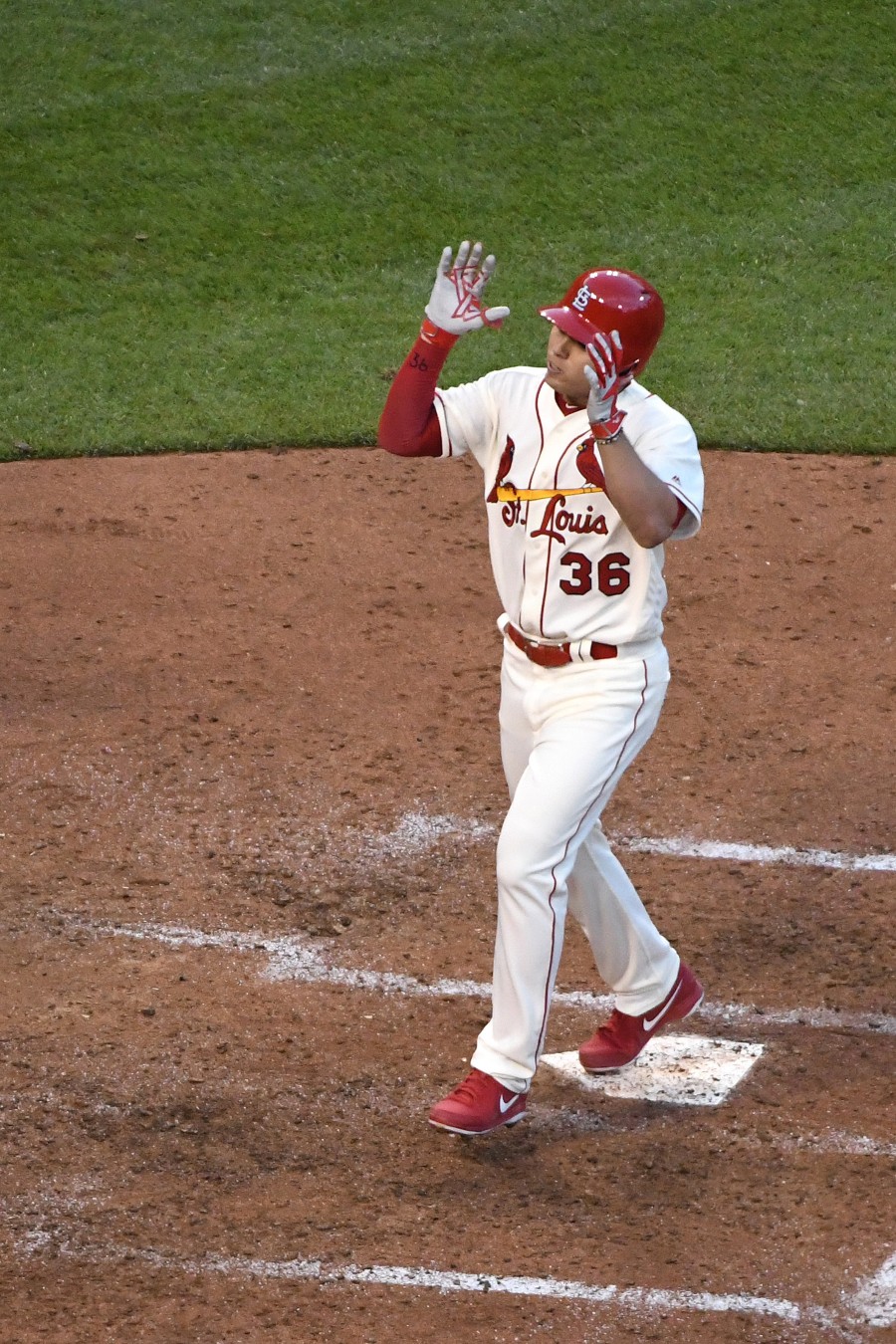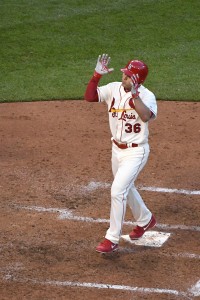 Diaz looks to be the starting shortstop with Tulowitzki out, and there's certainly upside to be found in a player who was an All-Star as recently as 2016.  After his rookie breakout season, however, Diaz slumped to just a .259/.290/.392 slash line last year, both losing his starting shortstop job to Paul DeJong and also getting a demotion to Triple-A.  At worst, Diaz looks to be a solid bench piece for Toronto, and he could potentially be a steal if his 2017 proves to be just a sophomore slump.
Solarte's trade value took a bit of a hit after a below-average (93 wRC+) offensive year with the Padres last season that saw him hit .255/.314/.416 with 18 homers over 512 PA.  Still, the Jays didn't have to give up much in the way of prospect capital in the trade, and Solarte is only owed $4MM this season before a pair of pricier club options ($5.5MM in 2019, $8MM in 2020) must be addressed.  He can play all over the infield and could even handle left field in a pinch, plus the switch-hitting Solarte has solid numbers against right-handed pitching, which will help balance out a very right-handed Toronto lineup.
With Bautista gone and Steve Pearce best suited for part-time duty, the Jays had holes in both corner outfield spots that they addressed with both short-term and longer-term options.  Veteran Curtis Granderson signed a one-year, $5MM deal, and his left-handed bat is a natural complement to play alongside the southpaw-mashing Pearce in left field.  Granderson has posted above-average offensive numbers against all pitching over the last three seasons, and with Pearce spelling him against southpaws, Granderson could become even more of a force in the hitter-friendly Rogers Centre.  Though his on-base numbers have dropped off over the last couple of years, Granderson still projects to be Toronto's leadoff hitter when facing a righty starter.
Another deal with the Cardinals saw the Jays acquire Randal Grichuk to step into the everyday right field role, though Grichuk is capable of playing all three outfield positions in a pinch.  Like Diaz, Grichuk was also seemingly on his way to becoming a regular in St. Louis after posting a nice breakout season (.276/.329/.548 with 17 homers over 350 PA in 2015) but has since trailed off, still displaying some solid power but subpar batting averages and on-base numbers.  Grichuk arguably isn't the best fit for a team that already had lots of trouble with strikeouts and lack of contact in 2017, though at age 26 and under control for three more years, he could still blossom after a change of scenery.
Joe Biagini's struggles last season left a vacancy in the fifth starter spot, as the Jays will instead use Biagini as Triple-A depth after signing veteran Jaime Garcia to eat innings and generate ground balls.  Toronto's solid infield defense should mesh well with Garcia's grounder-heavy style, and a good season could see him remain for 2019 via a $10MM club option.
The Blue Jays also turned to veteran arms to bolster their bullpen, inking several notable names to minor league contracts.  Tyler Clippard and John Axford are favored to make the Opening Day roster over the likes of Jake Petricka, Al Alburquerque, and Craig Breslow, and if enough of these pitchers opt to remain in the organization, it will give Toronto quite a bit of extra bullpen depth.  Beyond the minors deals, the Jays also brought in yet another ex-Cardinal in Seung-hwan Oh on a Major League contract to add to the setup mix behind closer Roberto Osuna.
Questions Remaining
While Grichuk, Solarte, and Diaz all underachieved in 2017, they don't need to produce much in 2018 to improve on what Bautista, Goins, and Barney did (or didn't do, to be more accurate) last season.  Between the new trio and Granderson, the Jays acquired much more positional and matchup flexibility than they had on last year's roster, and they were able to bring in these reinforcements for a relatively small cost in cash and prospects.
The biggest question still facing the Blue Jays, however, is whether more than just mid-tier acquisitions were needed to keep the team afloat in a very competitive AL East.  In an offseason that saw the Yankees land Giancarlo Stanton and the Red Sox sign J.D. Martinez, Toronto's more modest adds don't quite seem enough to close the gap with the two division powerhouses.  If the Jays' best path to the postseason is through the second AL wild card spot, it isn't clear if they'll have enough to battle the Twins or Angels, to name two clubs who made bigger splashes on the transaction front.
This isn't to say that the Blue Jays didn't at least explore some higher-profile moves, as the team was linked to the likes of Martinez, Christian Yelich, Lorenzo Cain, Andrew McCutchen, and Alex Cobb on the rumor mill.  Instead, in settling for a group of players that aren't guaranteed beyond the 2018 season, the Mark Shapiro/Ross Atkins front office gave itself some flexibility in deciding if this current talent core is really a contender, which is an open question in the wake of the mediocre 2017 campaign.  Even if the newcomers all perform as expected, it won't lead to much progress in the standings if the rest of the team can't stay healthy or rebound from what was almost a team-wide (save for Josh Donaldson, Marcus Stroman and Justin Smoak) set of disappointing seasons.
Reports from Spring Training about Devon Travis's knee issues and Aaron Sanchez's recovery from blister and finger problems are promising, though the Jays won't really feel comfortable about either player until they get some solid playing time under their belts.  As noted earlier, Tulowitzki is already facing another DL stint and the veteran shortstop isn't certain when he'll be back on the field.  The Jays didn't make any upgrades at backup catcher, so they'll be hoping that Russell Martin far surpasses his 91-game total from 2017, lest Luke Maile or rookie prospect Danny Jansen be pressed into regular work.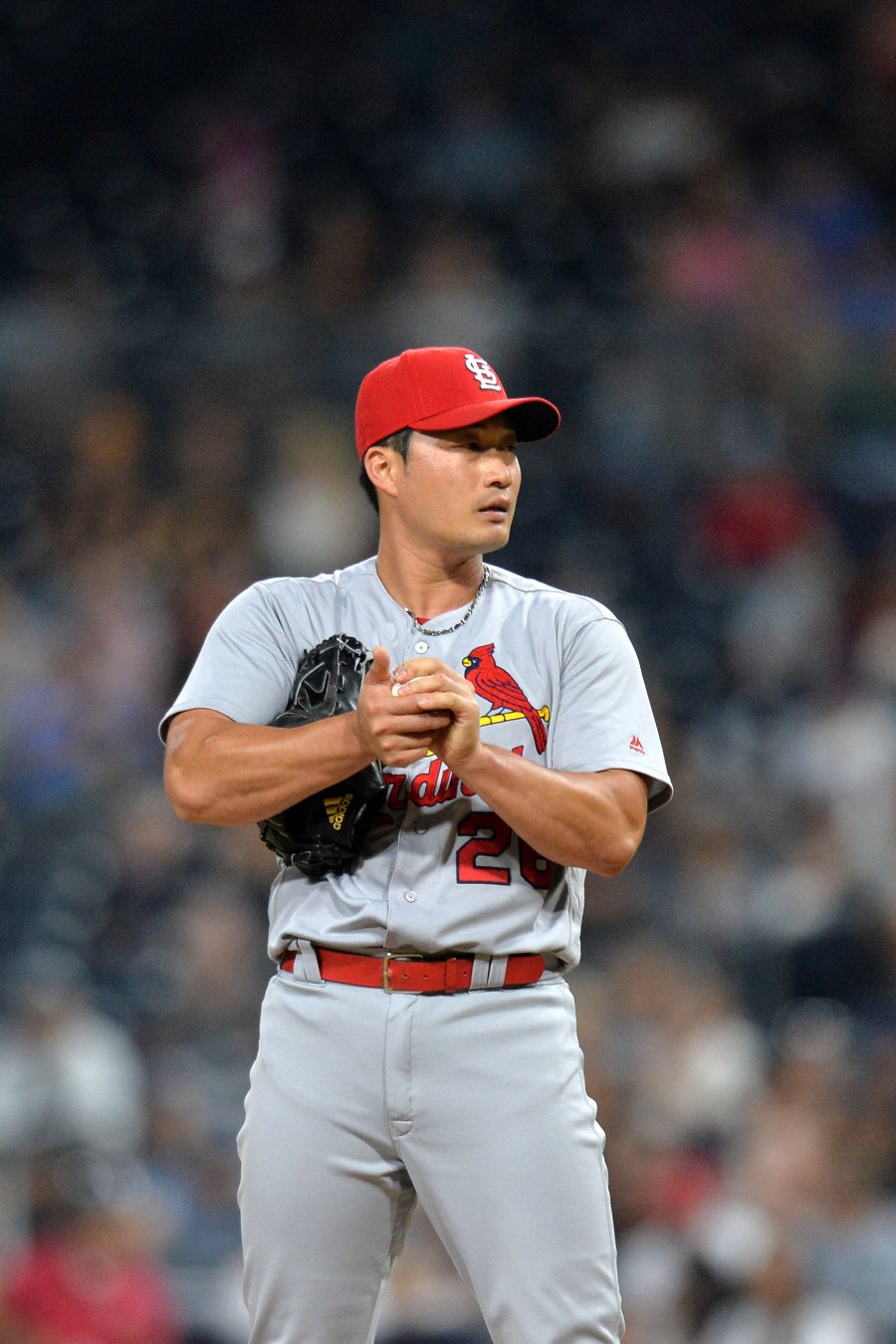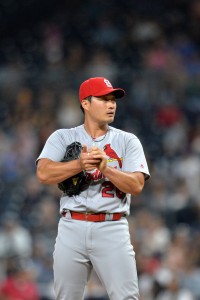 Garcia gives the Jays five solid starting pitchers in a rotation that could be quite good if Sanchez, J.A. Happ and Marco Estrada all bounce back to their past form.  Beyond those five, however, Biagini leads a very inexperienced crop of starters at Triple-A, and there aren't any obvious swingman-types on the 40-man roster aside from Biagini himself to easily step in for spot duty.
Problems in the rotation will lead to more work for the bullpen, coming off a season that saw the Blue Jays post the third-most relief innings of any team in baseball.  While the veteran signings represent fresh arms, none of them are coming off particularly good seasons (hence their availability on minors contracts), so it remains to be seen if they'll be able to contribute properly.  Oh, for instance, saw his contact and homer rates increase from 2016, and he represents something of a wild card as he enters his age-35 season and his third year in North American baseball.
Finally, Donaldson's future has been a notable subplot of the Jays' offseason, though the team was adamant all along that it wasn't looking to trade its star third baseman.  (The Cardinals were one team known to be interested, and it's quite possible the Grichuk and Diaz trades might have branched out of any inquiries St. Louis made about Donaldson.)  As of February, extension talks between Donaldson and the Jays didn't seem to be progressing, and the former MVP was already putting negotiations aside to focus on the season.
Donaldson has been hampered by some nagging injuries throughout the spring, including some calf soreness that stands out as particularly troubling given that a calf strain cost him a decent chunk of last season.  The Jays absolutely need Donaldson at full strength, firstly to help them contend and (in a worst-case scenario) so Donaldson could become a midseason trade chip in the event of another sub-.500 season.
Overview
The Blue Jays' long-term plan is to ride an oncoming wave of prospects into regular contention in the AL East, with top minor leaguers Vladimir Guerrero Jr., Bo Bichette, Anthony Alford, Ryan Borucki, and Jansen all expected to reach the majors by 2019 at the latest.  The question is whether these youngsters will be reinforcing a team that's already vying for the postseason, or one that has taken a step back to rebuild for 2020 or 2021.
Based on the Jays' maneuvers this offseason, they're hedging their bets about either scenario.  If last season really was just an injury-riddled fluke, Toronto could take a lot of teams by surprise in 2018.  Raising a talent floor is a much more cost-effective strategy than raising a talent ceiling, particularly for a Jays club that has so much money already tied up in players (i.e. Tulowitzki, Morales) who might not be very productive.  Then again, the Jays could improve by 10 wins and that still might not be enough in the wild card race, leaving the team wondering if they should've made a bolder acquisition or two for what could be the final seasons in Toronto for pending free agents like Donaldson, Estrada, Happ, Granderson, and Pearce.
What's your take on the Blue Jays' winter?  (Link for app users)[polldaddy poll=9969517]
Photos courtesy of USA Today Sports Images