The Blue Jays have agreed to acquire outfielder Randal Grichuk from the Cardinals, per a Toronto announcement. Righties Dominic Leone and Conner Greene will go to St. Louis in return.
Grichuk becomes the second St. Louis player to move to the Jays via trade this winter, joining infielder Aledmys Diaz. Grichuk also joins Stephen Piscotty as young outfielders who have been swapped out in recent months. This time last year, that trio of departures would have registered as quite a surprise. As things developed, though, those players appeared quite likely to depart.
The Cardinals entered the current offseason determined to upgrade a position-player mix that included quite a few useful pieces but relatively few high-level performers. With the acquisition of Marcell Ozuna, the Cards added a player they feel will take them to the next level. With Dexter Fowler and Tommy Pham also expected to command near-everyday time, the move for Ozuna left Grichuk and Piscotty without obvious roles.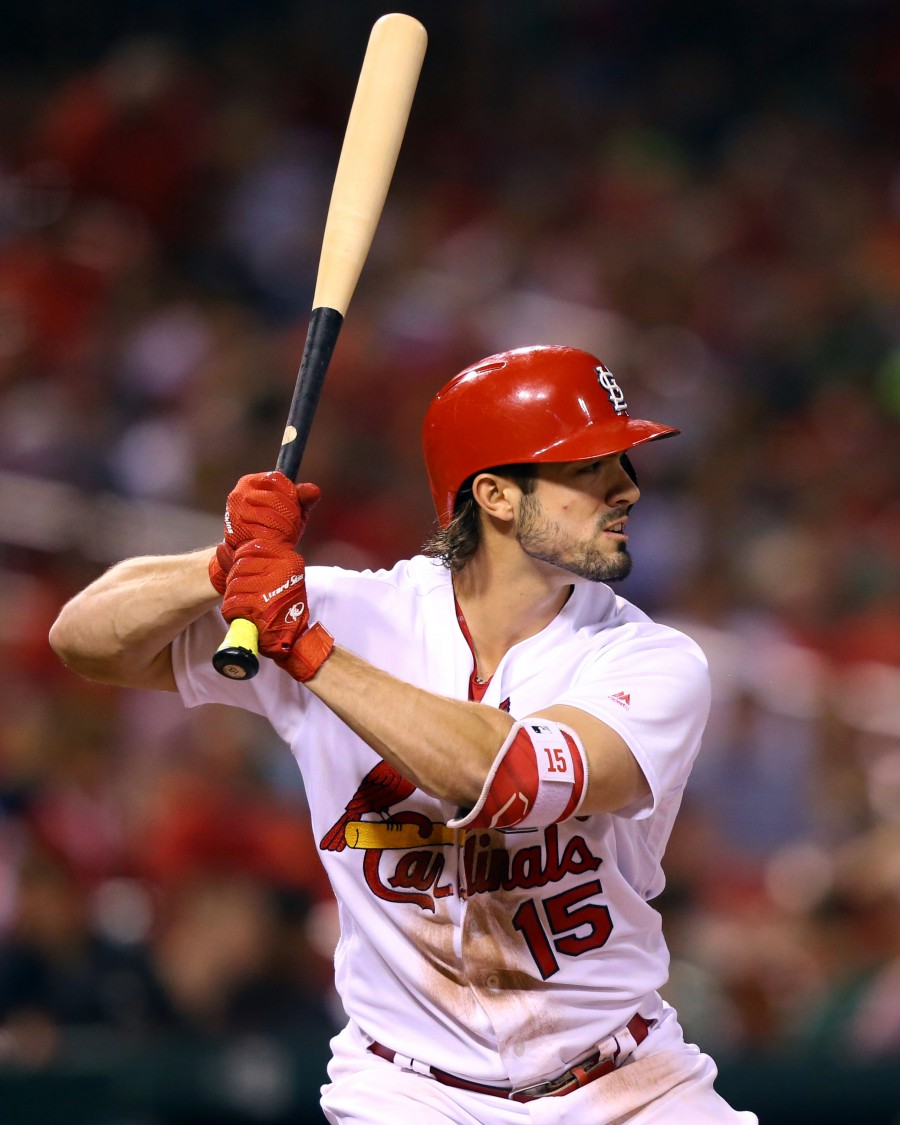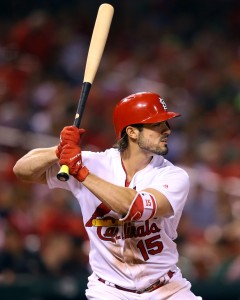 Grichuk turned in a highly promising 2015 season, racking up 17 home runs and a .276/.329/.548 slash in 350 plate appearances. Even then, though, there were some signs of worry — in particular, a 110:22 K/BB ratio.
Since that effort, Grichuk has faded. The right-handed-hitting outfielder is still putting the ball out of the yard at a strong rate. But he has only a .287 on-base percentage and league-average overall offensive output in his 920 plate appearances since the start of the 2016 season.
That said, perhaps there's still some upside in the bat; he's still only 26 years of age, after all. And Grichuk continues to provide good value with his glove, generally grading as a slightly above-average performer in center and in the corners. While he's not much of a stolen-base threat, Grichuk has also rated as a quality overall baserunner.
[RELATED: Updated Blue Jays Depth Chart]
Toronto will pick up three years of control over Grichuk, who's slated to earn $2.6MM in his first season of arbitration eligibility. He'll join an outfield mix that already includes a right-handed-hitting center fielder in Kevin Pillar, a corner righty in Steve Pearce, and two left-handed-hitting pieces in Ezequiel Carrera and newly-signed veteran Curtis Granderson. Some platoon matches are to be expected from this group; in that regard, it's worth noting that Grichuk has carried fairly notable reverse splits in the majors. Of course, it's still possible the Blue Jays' outfield unit will undergo some changes before all is said and done.
In return, the Cardinals will add some useful assets. Leone, a 26-year-old righty, has bounced around the league some but is fresh off of an excellent 2017 season. In 70 1/3 innings, he posted a 2.56 ERA with 10.4 K/9 and 2.9 BB/9. He'll join an increasingly deep relief corps that perhaps will still be boosted by another late-inning arm.
[RELATED: Updated Cardinals Depth Chart]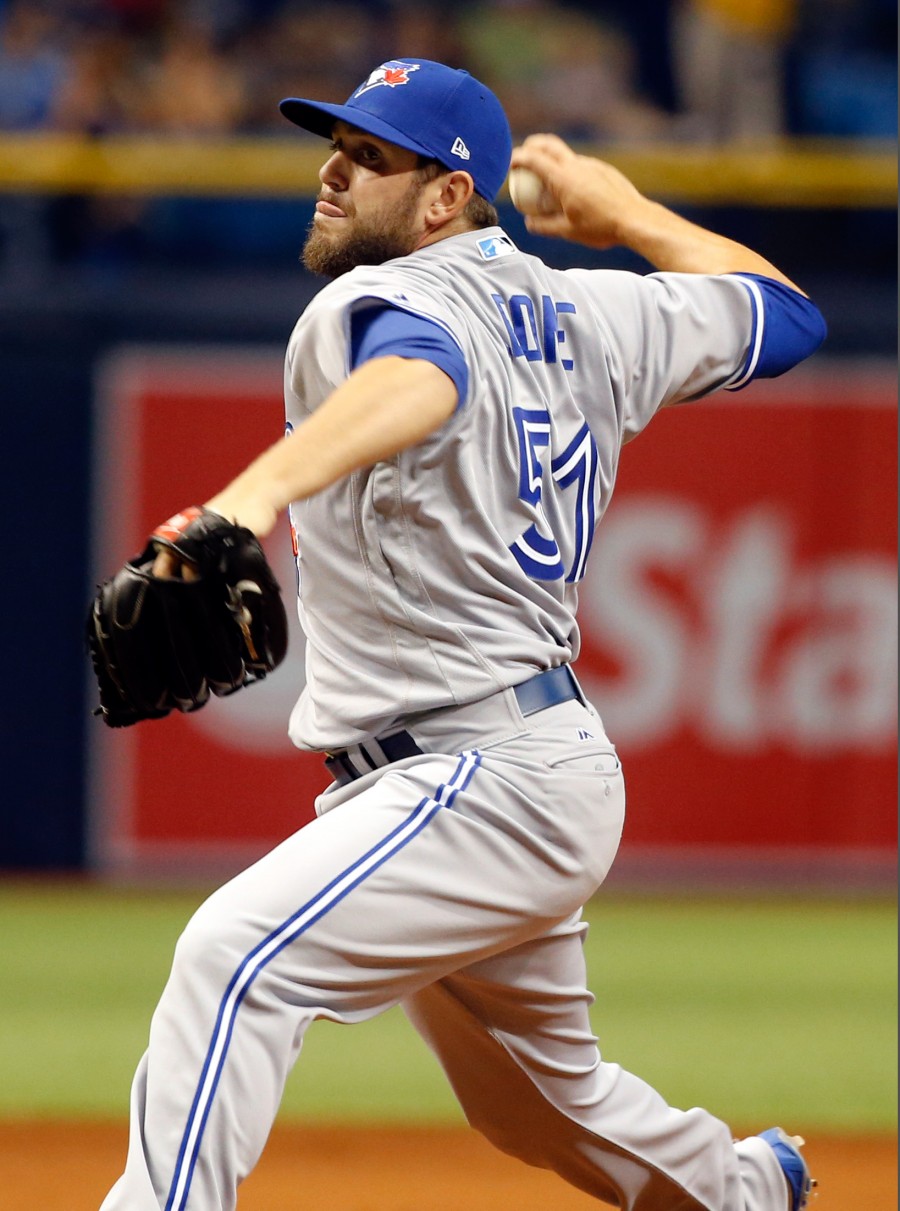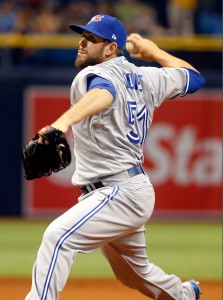 Leone has had similar success previously — in his 2014 debut with the Mariners — but struggled notably in the ensuing two seasons. All said, though, there's plenty of reason to think he'll continue to represent a quality asset. In 2017, he delivered his average fastball at 94.9 mph, recorded a personal-high 14.5% swinging-strike rate, and tamped down on the homers that had come to plague him.
Better still, the cutter-heavy Leone was equally effective against both righty (.208/.267/.357) and lefty (.181/.261/.366) hitters. The Cards will have the ability to control him for four more seasons. Leone reached arbitration as a Super Two, agreeing earlier this winter to a $1.085MM salary for the 2018 season.
Greene is a notable part of the deal as well. Still just 22 years of age, Greene has long been credited with interesting tools. He is said to possess a big heater, quality change, and useful slider. That said, there's still quite a bit of polish needed and questions persist as to whether Greene will make it as a starter.
Last year, Greene struggled to a 5.29 ERA in his 132 2/3 innings at Double-A, managing only 6.2 K/9 against 5.6 BB/9 on the year. That showing obviously did not help his stock. Still, the Jays placed him on the 40-man roster at the end of the season in order to protect him from the Rule 5 draft.
It seems reasonable to expect that Greene will be given another chance to work out the kinks as a starter in the upper minor. But he might also take up a place on the Cards' relief depth chart.
Photo courtesy of USA Today Sports Images.