The Reds don't have much going on at the MLB level this year. Their 19-36 record is a bit disappointing, perhaps, but largely aligns with expectations after a winter that mostly involved acquiring some affordable pitching depth to supplement a returning roster filled with question marks.
There have been some recent front-office wins, though. Offseason additions David Hernandez and Jared Hughes have been nice bullpen buys to this point; both could end up as deadline assets or useful pieces for the 2019 season. The extensions of Tucker Barnhart and Eugenio Suarez have worked out nicely so far. Reclaiming Matt Harvey seems to be a worthwhile, albeit still-uncertain venture.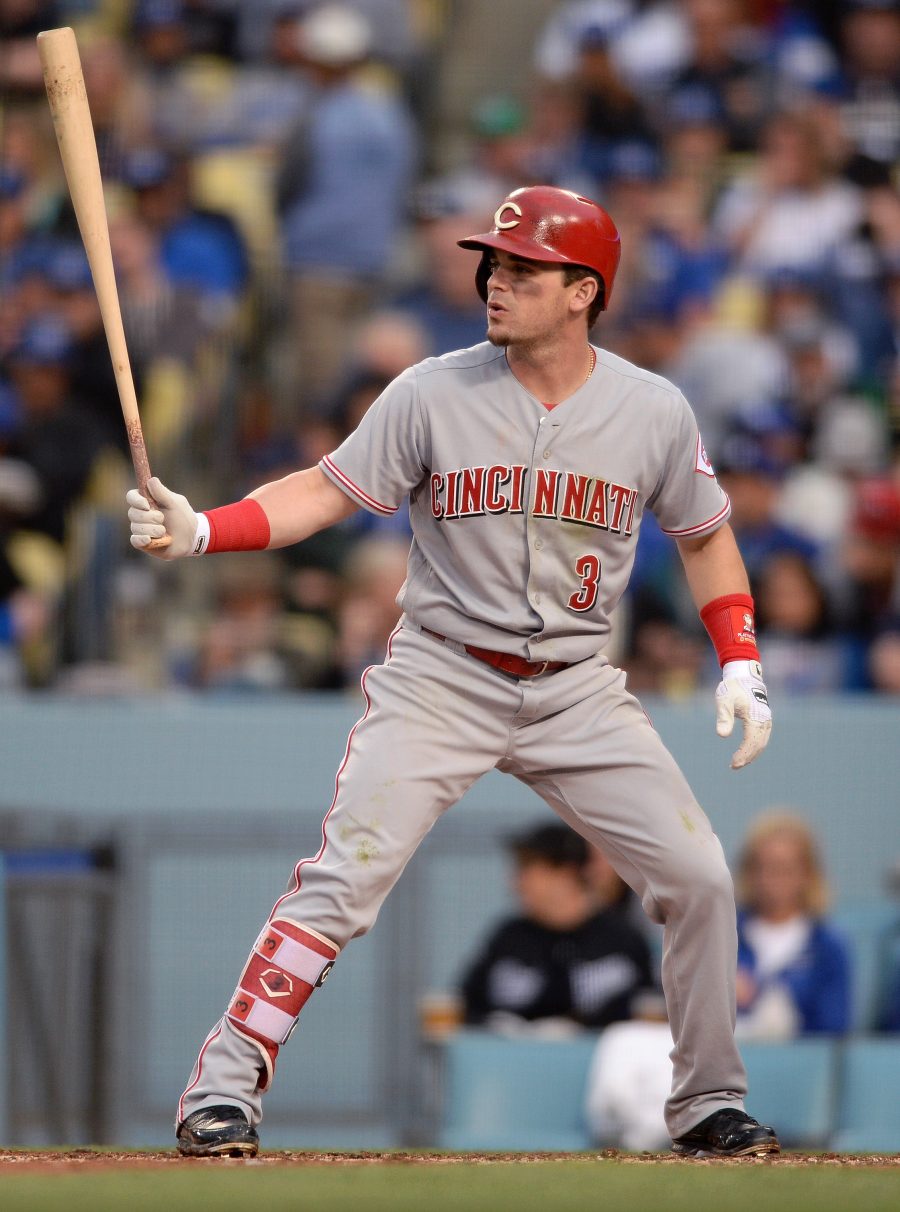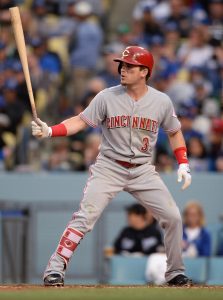 Perhaps the biggest score of late, though — setting aside the landing of Luis Castillo, at least — has come via the waiver claim of Scooter Gennett from the division-rival Brewers late in Spring Training last year. Gennett was very productive in 2017, but has now elevated his output yet further in the new season. With the picture of the 2018 trade deadline beginning to take shape, he's a potential source of trade value for the Reds and an interesting player to examine.
Avid readers of MLBTR may recall that, at times in the past, I have shed some doubt on Gennett's merits as a trade candidate. His effort last year was not accompanied by any improvements to his plate discipline, he carried a somewhat elevated .339 batting average on balls in play with less-than-promising Statcast data (.367 wOBA vs. .322 xwOBA), and he continued to struggle against same-handed pitching (.248/.287/.404 vs. lefties).
Entering the current season, then, my own expectations were not terribly lofty for the 28-year-old, who is playing on a reasonable, but not exactly cut-rate $5.7MM salary. That non-bargain pay grade also weighs down the value of controlling Gennett's 2019 season via arbitration. It wasn't all that surprising that he remained with the Reds when the season began, particularly given the relative dearth of demand at second base, a position that he has never fielded with particular excellence.
Rumors of regression have to this point been greatly exaggerated, though, as Gennett is off to a fabulous start in the new year. Through 212 plate appearances this year, he's slashing a healthy .340/.376/.558 with ten home runs. That's good for a 156 wRC+. Despite typically middling defensive grades at second base, Gennett has already contributed 2.2 rWAR / 1.9 fWAR on the year.
Basically, Gennett is performing right now like a post-breakout Daniel Murphy. The added benefit here, of course, is that he's younger and cheaper. Gennett is even torching lefties thus far, with a .364/.375/.545 slash that quiets one of the most obvious critiques of his abilities at the plate.
Impressive as Gennett has been, though, some concerns continue to nag. Surely, he won't be able to sustain a .405 batting average on balls in play. Statcast numbers again indicate that he has been somewhat fortunate, grading him at a .349 xwOBA that substantially lags his actual .397 wOBA. Gennett certainly has not shown any leaps in the plate-discipline department, as he has an unremarkable combination of a 20.7% strikeout and 5.1% walk rate to begin the 2018 season. And these signals are all the more evident in his 57 plate appearances against southpaws (.514 BABIP, 18:1 K/BB).
It still seems, then, that some regression is in store. But Gennett has shown signs of real change, too. He has quietly converted groundballs to line drives of late. In 2016, he put the ball on the ground 44.7% of the time and hit liners on 20.8% of his batted balls. Thus far in 2018, he's at 37.3% and 26.6%, respectively. Though he's not a particularly dramatic participant in the Launch Angle Revolution, Gennett has steadily elevated over time, moving from an average of 10.5 degrees (2015) to 11.7 degrees (2016) to 12.8 degrees (2017). This year, so far, he sits at 14.4 degrees on average. Of late, Gennett has maintained a lofty homer-per-fly rate (20.8% last year, 17.5% this).
An optimist might argue that this interesting blend of data points suggests that Gennett has honed in on being the best version of himself. He's hitting the ball sharply on a line while generating well-struck high flies when that's what's available. That it has come through steady development rather than an obvious change in approach should not necessarily represent a red flag. Pessimists, on the other hand, will cite many of the above figures in support of the proposition that Gennett's skills simply don't support this kind of output. By that view, while he's going well over an extended stretch, Gennett still hasn't provided good reason to believe it's sustainable. Projection systems, for instance, generally anticipate that he'll settle into producing in range of the league-average rate.
We still have about two months of action left before the trade deadline, so the evidence is still being gathered. At some point, though, contending teams with a need at second base will need to decide whether it's worth trying to pry Gennett loose from the Reds. Just how willing the Cincinnati organization is to deal, meanwhile, could depend in part upon whether and when top prospect Nick Senzel forces a promotion. But the biggest driver will likely be the quality of the offers.
There are a few other second basemen that will surely be weighed as deadline targets — MLBTR's Steve Adams recently listed a few — but Gennett is the one presently pacing all MLB second baggers in offensive output. It's hardly certain that there'll be broad demand at the position. That may not be entirely necessary if Gennett truly stands out, but that's just where the core question lies. Clearly, he has proven since joining the Reds that he's a quality MLB player who can help a contender. But unless one or more teams come to believe he's truly an everyday, high-level type of performer, it's fair to wonder whether an offer will come in that's strong enough to pique the Reds' interest.
Photo courtesy of USA Today Sports Images