The Nationals have officially struck a deal to acquire reliever Kelvin Herrera from the Royals, making for a fascinating early swap. Outfielder Blake Perkins, third baseman Kelvin Gutierrez, and righty Yohanse Morel will head to Kansas City in return.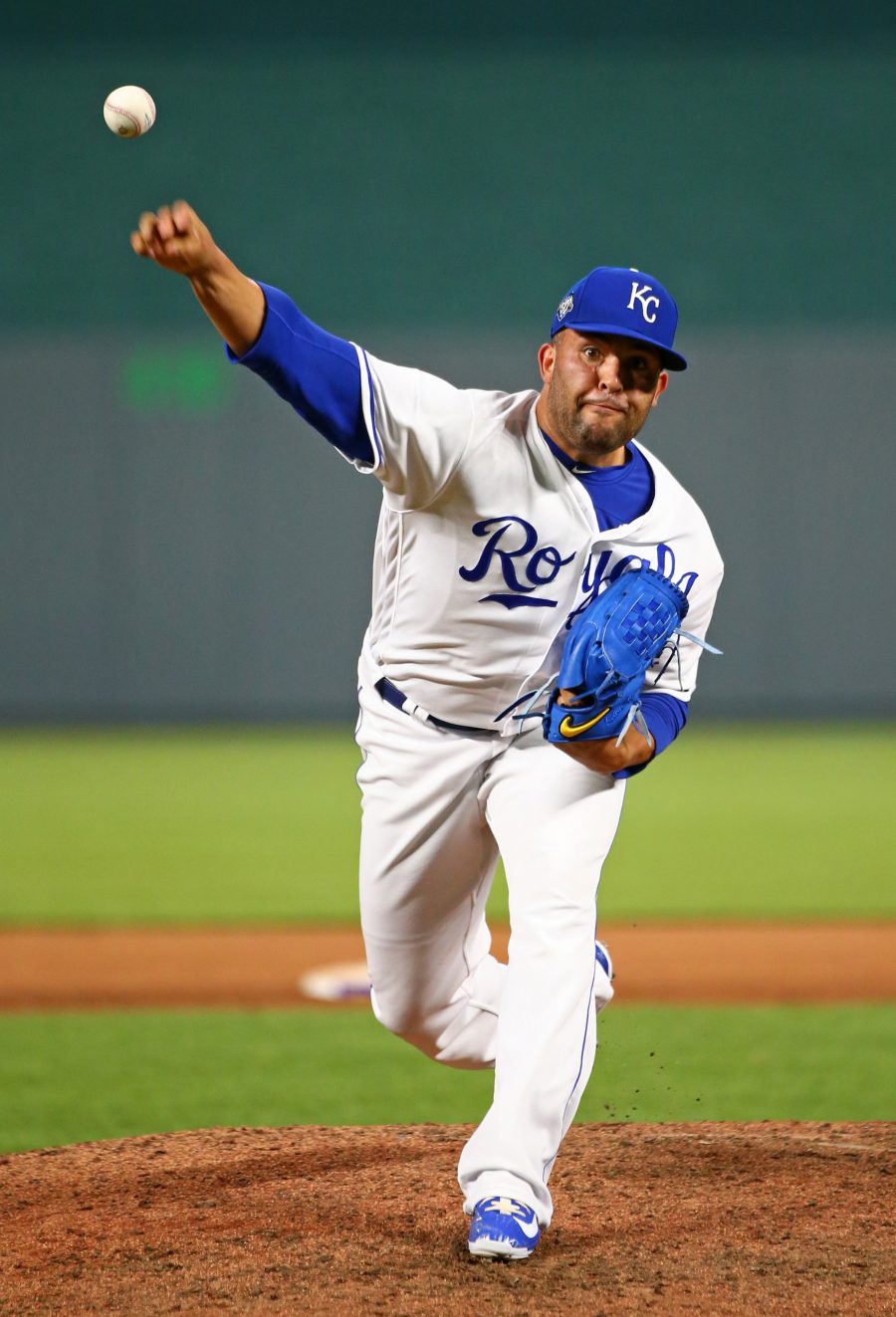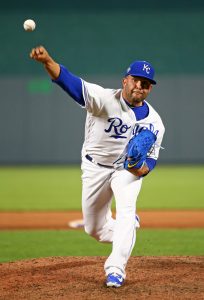 This agreement represents a rare, mid-June strike of real consequence. We've already seen a few other notable trades this year, so it could be that the market as a whole will move quicker than usual — and much more rapidly than it did last year.
Herrera checked in at the #2 spot on MLBTR's initial list of the top fifty trade deadline candidates. Beyond his excellence on the mound, Herrera's pending free-agent status for the cellar-dwelling Royals made a trade all but inevitable. He's arguably the most significant player to have been dealt in the month of June in recent memory — a topic we examined just last week.
The Nats will take over the $7,937,500 salary that Herrera is earning in his final season of arbitration eligibility. With 82 of the 186 service days on the MLB calendar already in the books, the Washington organization will be on the hook for something like $4.44MM.
Certainly, the high-octane Herrera looks to be a key new piece for the Nats' pen. This deal is the latest summer bullpen swap for the organization. Last year, the Nationals added Sean Doolittle, Ryan Madson, and Brandon Kintzler, the same three hurlers that make up the preferred late-inning unit on the current ballclub. In prior years, the team added Mark Melancon and Jonathan Papelbon. (The latter trade was the most regrettable of president of baseball operations Mike Rizzo's tenure. Not only was Papelbon a disaster in the second season of his deal, but the team handed quality young righty Nick Pivetta to a division rival.)
The 28-year-old Herrera will likely function in a set-up role in front of Doolittle, but skipper Dave Martinez will also have the choice to switch things up as match-ups dictate. Herrera has spent plenty of time as the K.C. closer and has loads of high-leverage postseason experience, so he ought to be able to function in any role that his new team prefers.
Herrera still works at about 97 mph with his fastball, though he once averaged over 99. Notably, he's also generating swinging strikes at a quality 14.4% rate, marking a return to form after a downturn last year. Unsurprisingly, then, the results have been excellent thus far in 2018. Herrera has allowed just three earned runs in 25 2/3 innings, racking up a stellar 22:2 K/BB ratio along the way. He's not generating quite as many grounders as he has in years past, but has tamped down on the long ball somewhat and has obviously been exceptionally stingy with free passes.
On the other side of this arrangement, the package features three interesting players that most prospect rankings did not grade among the very best in the Nats' system. Clearly, though, the Royals felt the package was strong enough to warrant an early move. For the Nationals, shipping out that trio still leaves the club with the bulk of its highest-ranked prospects still available for the future — or, perhaps, for further deals this summer.
Depending upon who you ask, Gutierrez and Perkins each rated just outside of or just within the ten best prospects on the Nationals farm. The former is a 23-year-old third baseman who has scuffled a bit in his first attempt at Double-A this year, but is regarded as a talented corner defender who possesses a quality hit tool and some power potential. Perkins, 21, has run into some troubles at the High-A level but has an interesting blend of speed, power, and plate discipline along with up-the-middle defensive ability in the outfield. As for Morel, a reputedly live-armed 17-year-old, he'll represent a long-term wild card in this swap.
Jon Heyman of Fan Rag first reported the deal (Twitter links), with Jeff Passan of Yahoo Sports tweeting it was in place. Jon Morosi of MLB.com first reported the return (via Twitter).
Photo courtesy of USA Today Sports Images.