The Cubs have officially acquired veteran infielder Daniel Murphy from the Nationals, per announcements from both clubs. Prospect Andruw Monasterio is headed to D.C. in the deal, with the Nationals also sending an undisclosed amount of cash to Chicago.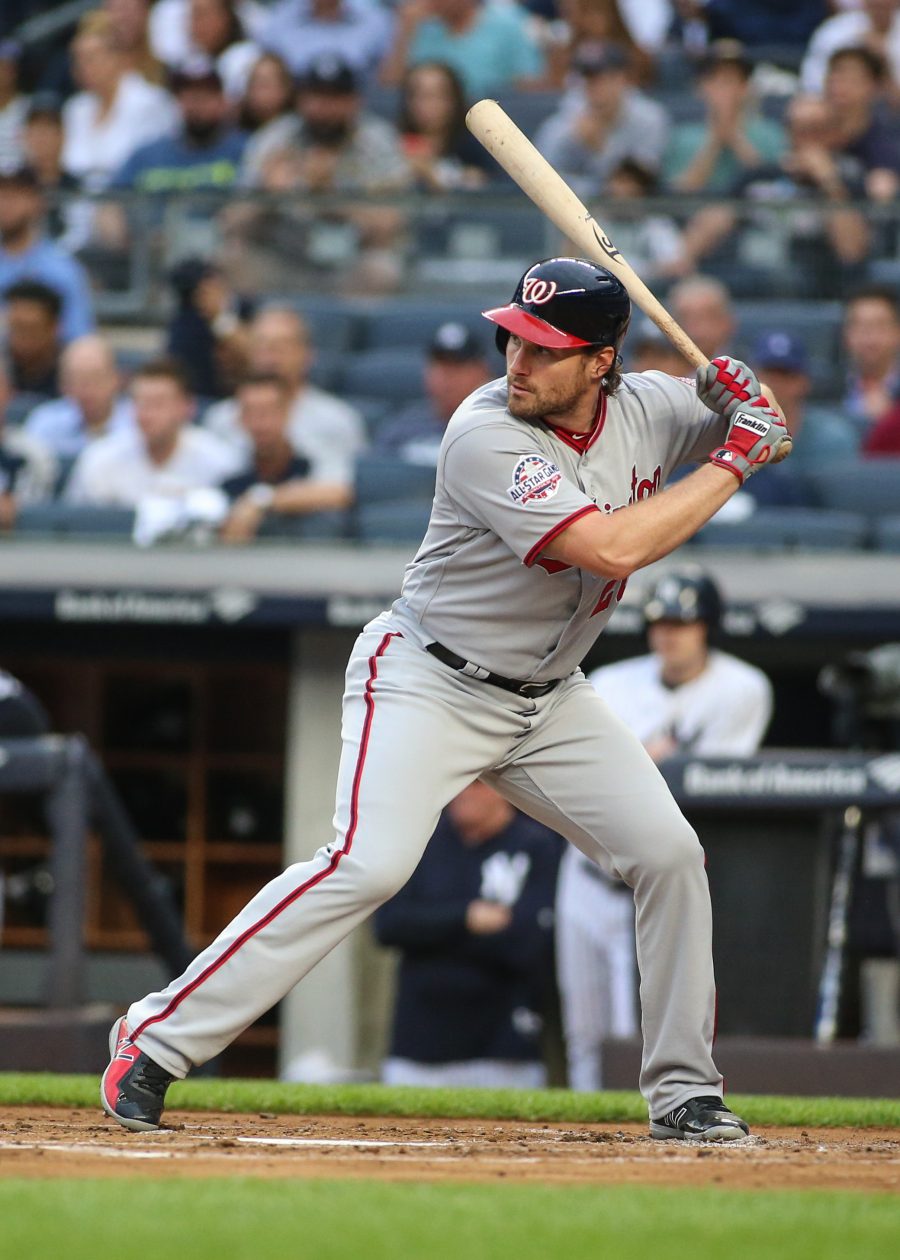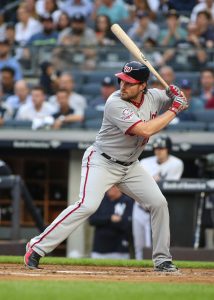 Murphy was claimed on revocable trade waivers, so the Nationals had the option of pulling him back or allowing the Cubs to take over his contract without receiving compensation. Instead, the sides worked out the cash to enable the Washington organization to acquire the young infielder. It is still not known precisely how the sides have divvied up Murphy's remaining salary obligations. He's earning $17.5MM on the season, with just under $4MM left to be paid.
Having previously received a qualifying offer, Murphy would not have been eligible for one this winter from the Nationals. That surely helped convince the team to do the deal. Still, it's perhaps a bit surprising that the club did not wait to see whether its fortunes might turn over the next week of play.
Instead, the Nationals are more or less throwing in the towel on a disastrous 2018 season — in the sense, at least, that they aren't valuing their prospects this year in assessing player transactions. While the club remains on the fringes of contention, it has failed to capitalize on several opportunities of late to make up ground. There's still enough talent on the roster (and more still working back from the DL) that a late run can't be ruled out entirely, but additional swaps could still further deplete the MLB talent pool and today's deals unquestionably dent the Nats' immediate outlook quite substantially.
By moving Murphy now, the organization was able to acquire Monasterio, who Baseball America recently tabbed as an increasingly interesting young player. The 21-year-old Venezuelan has spent the season at the High-A level, where he carries a .263/.359/.336 slash with three home runs and ten steals — as well as an impressive combination of 52 walks and 64 strikeouts — over 436 plate appearances. Monasterio has mostly lined up at second base this year but has spent most of his prior professional time at shortstop.
Murphy was among several high-priced Nationals players slated to reach the open market at season's end, so this is likely a precursor to further dealmaking. Indeed, the club has already made a move on fellow left-handed slugger Matt Adams. Other pending free agents could also be moved, though superstar Bryce Harper will not be among them and there's no indication that the team will move controllable assets.
It's certainly also an interesting strike from the Cubs' perspective. Murphy is as polished a hitter as any in baseball, as the Chicago organization well knows from its memorable postseason encounters with him in recent seasons. He has bounced back from offseason knee surgery, and a slow start upon his mid-season return, to produce excellent results over the past six weeks. Since the start of July, Murphy carries a .336/.379/.893 slash with six home runs and an 11:11 K/BB ratio over 153 plate appearances.
For a Cubs organization that has had some offensive issues of late, the lineup will get a big boost when Murphy is in it. Presumably, the club will play Murphy mostly at second base while utilizing Javier Baez quite frequently at short. Addison Russell will likely see his playing time cut back in that event, though in all likelihood he'll still get time against lefties and in late-game situations when defense is a priority. Despite his increasingly compelling form at the plate, after all, Murphy has never been regarded as a quality defender or baserunner and has struggled quite a bit in both areas this year.
Photo courtesy of USA Today Sports Images.
Craig Mish of Sirius XM reported on Twitter that the Cubs had claimed Murphy and that a deal was being worked out. Robert Murray of The Athletic (via Twitter) reported that a deal was struck. Jon Heyman of Fancred (Twitter links) reported the return.