Nov. 30: The Rangers have formally announced their two-year deal with Chavez.
Nov. 27: The Rangers are and right-hander Jesse Chavez are in agreement on a two-year contract worth a total of roughly $8MM, according to Jeff Passan of Yahoo Sports (Twitter link). Mark Feinsand of MLB.com had previously tweeted that the two sides were close to a deal. It's the second straight offseason that the Sosnick, Cobbe & Karon client landed with the Rangers, as Chavez signed in Texas last offseason before being flipped to the Cubs in a midseason swap.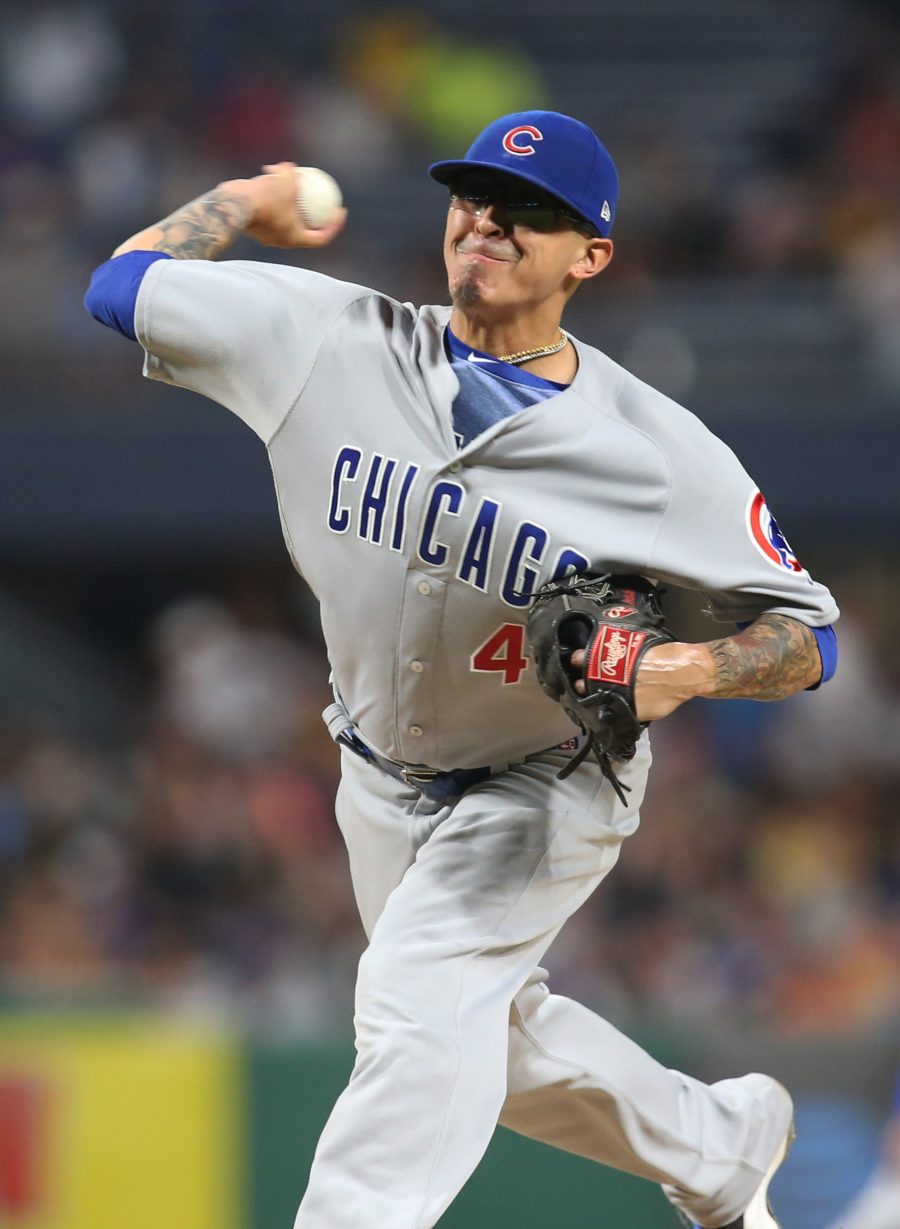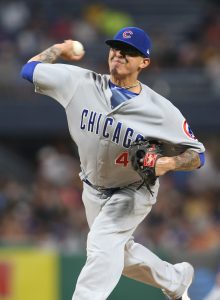 Chavez, 35, enjoyed the finest season of his career in 2018 after joining the Rangers as an unheralded, $1MM signing late in Spring Training. The journeyman righty posted a 3.51 ERA in 56 1/3 innings with Texas before joining the Cubs and turning into an absolute bullpen juggernaut. In 39 innings, Chavez allowed just five runs on 26 hits and five walks with 42 strikeouts out of Joe Maddon's bullpen. He also chipped in a scoreless inning in the NL Wild Card Game against the Rockies.
Chavez's unforeseeable ascension from mop-up man to a high-leverage hammer for Maddon was tied, in part, to a significant uptick in the usage of a cutter. With the Cubs, Chavez relied almost entirely on cutters and sinkers — largely abandoning his changeup, slider and curveball. The results speak for themselves and helped push a player who a year ago struggled to find a 40-man roster spot into a multi-year free-agent agreement (albeit at a relatively modest rate).
Many Cubs fans, of course, will remember Chavez's proclamation that he'd retire if he didn't return to the Cubs in 2019. That comment came in the emotional fallout of Chicago's loss in the aforementioned Wild Card Game, though, and it's also not clear how far the Cubs were willing to go in order to retain the righty. The Cubs, to the surprise of many, are reported to have substantial payroll concerns this winter — so much so that they felt it necessary to trade Drew Smyly before exercising Cole Hamels' 2019 option. If funds are indeed as tight as it seems in Wrigleyville, then perhaps president of baseball operations Theo Epstein and GM Jed Hoyer simply balked at the notion of a multi-year deal for the 35-year-old journeyman on the heels of a career year.
For a Rangers pitching staff that was in shambles for much of the 2018 season, Chavez will bring some versatility to the table. He can certainly start for Texas, should rookie manager Chris Woodward desire, but Chavez can also be deployed in a more nontraditional setting. He's already familiar with multi-inning relief stints, and for a Rangers club that seems likely to utilize the "opener" strategy in 2019 and beyond, there'd be some appeal in using Chavez as the "primary pitcher" to piggyback on an opener's short stint. Alternatively, if the Rangers are able to amass enough depth elsewhere on the staff, Chavez could simply be used in a high-leverage capacity late in the game, helping to bridge the gap between the starters and burgeoning bullpen star Jose Leclerc.
Of course, if Chavez can replicate the success he experienced in 2018 (or at least approach those levels), he'll quite likely find himself on the trade block once again this summer. The Rangers aren't likely to find themselves even on the fringes of the playoff picture in 2019, given the team's general dearth of pitching depth, which would make Chavez and any other short-term veteran assets fairly obvious trade candidates come June and July of next season.
Chavez ranked 44th on MLBTR's list of the Top 50 free agents of the offseason and was projected to sign a two-year, $10MM contract. His comments prompted a whopping 39.6 percent of participants to pick Chavez to return to the Cubs in MLBTR's Free Agent Prediction contest; only two percent of respondents correctly forecast his Rangers reunion.